CCTV Drain Mapping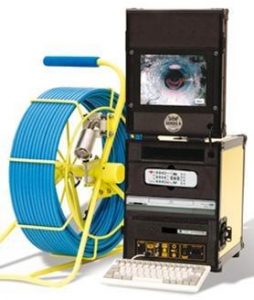 There are many reasons our customers choose to have a CCTV drain mapping carried out with us, from locating the root of a problem with a pipe, to planning what work can be carried out if they are intending to extend or renovate their property. They may also simply be wondering where their drains travel through and leave the building. To help this process, we can also offer a professional, accurate drain survey service, so you will have a more permanent record of the shape of your drainage system.
If you are looking to improve your home or business, or if you have ever wondered about the layout of the pipes on your property, then we have the service to suit you. At ASL, we will map your drains and provide you with a schematic diagram of the site showing all laterals and discharge points which you can keep for many years to come.
We can tailor everything we do to your exact needs, so if you have specific requirements that you would like followed when we carry out mapping on your property, please don't hesitate to contact us. We will be more than happy to oblige, and our friendly staff are always on hand to help wherever they can.
Our CCTV Drain Mapping Services
Our staff are all highly trained and capable of carrying out any task that your drains need. This includes providing you with professional grade maps of drains on your property, no matter what you need them for. 
The list of services we will offer when mapping out your drains include:
A thorough CCTV drain mapping survey
Comprehensive site diagrams
A DVD of all drain mapping footage
Estimates on any repairs that are needed
RAMS for large scale jobs
When we provide our comprehensive site maps and diagrams and your DVD footage, they will detail every part of your property. This includes all inspection chambers, drain runs, lateral drains and invert levels. We will also be able to provide you with a condition report, and inform you of any damage that will need repairing.
If you would like this service carried out on your pipes, whether to discover a damaged pipe's location or just to have a complete set of the drainage plans for your house, get in touch with us today. Our staff are ready and waiting for your call.
The Drain Mapping Process
When we carry out a drain mapping survey, we will use a flexible, state-of-the-art CCTV camera that will fit perfectly down your pipes to take clear and accurate footage of your drains.
This footage and any pictures taken are then recorded and will be available to you, before we provide advice on what to do to keep your drains running as they should and suggesting any repairs that may need to be undertaken.
Commercial Drain Mapping
If you own a business, there may be a time when your property is having building works carried out, meaning that you will benefit from having a map of the drains and sewers, as these will have to be connected to any new or improved parts of your building. You may also have a new maintenance contract, or be experiencing problems such as flooding on your industrial estate. 
Whatever the reason for your survey, we know that we can help carry it out quickly and smoothly, with little to no disruption to your daily routine. All of our engineers are fully qualified, CSCS certified, trained regularly in health and safety and well informed when it comes to site security, signing in and adhering to site rules. 
We understand that your property is a professional environment with its own set of specific requirements, so we will do everything we can to keep to the standards you set. Call us today and we can discuss what you need done on your property before you book your survey.