Cesspool repairs, emptying & upgrades
ASL Limited provide comprehensive cesspool servicing, emptying and installation services.
Cesspools (also known as cesspits) can vary in different shapes and sizes and are installed underground. Newer cesspools typically consist of a fibreglass holding tank with an inlet, whereas older tanks are usually made of brick or metal.
Our engineers offer emptying and maintenance services for your cesspit/cesspool, as well as helping you decide on and purchase a new cesspit.
If possible, we would advise against installing a new cesspit, as there are far more cost-effective alternatives, such as main sewer connections, septic tanks and sewage treatment plants. We know from experience that the phrase 'septic tank' is used as a general term for a private sewage system, regardless whether it is actually a cesspit/cesspool, a septic tank or a treatment plant. If you are unsure of the differences please take a look at our blog article entitled 'What's the difference between cesspits and septic tanks?'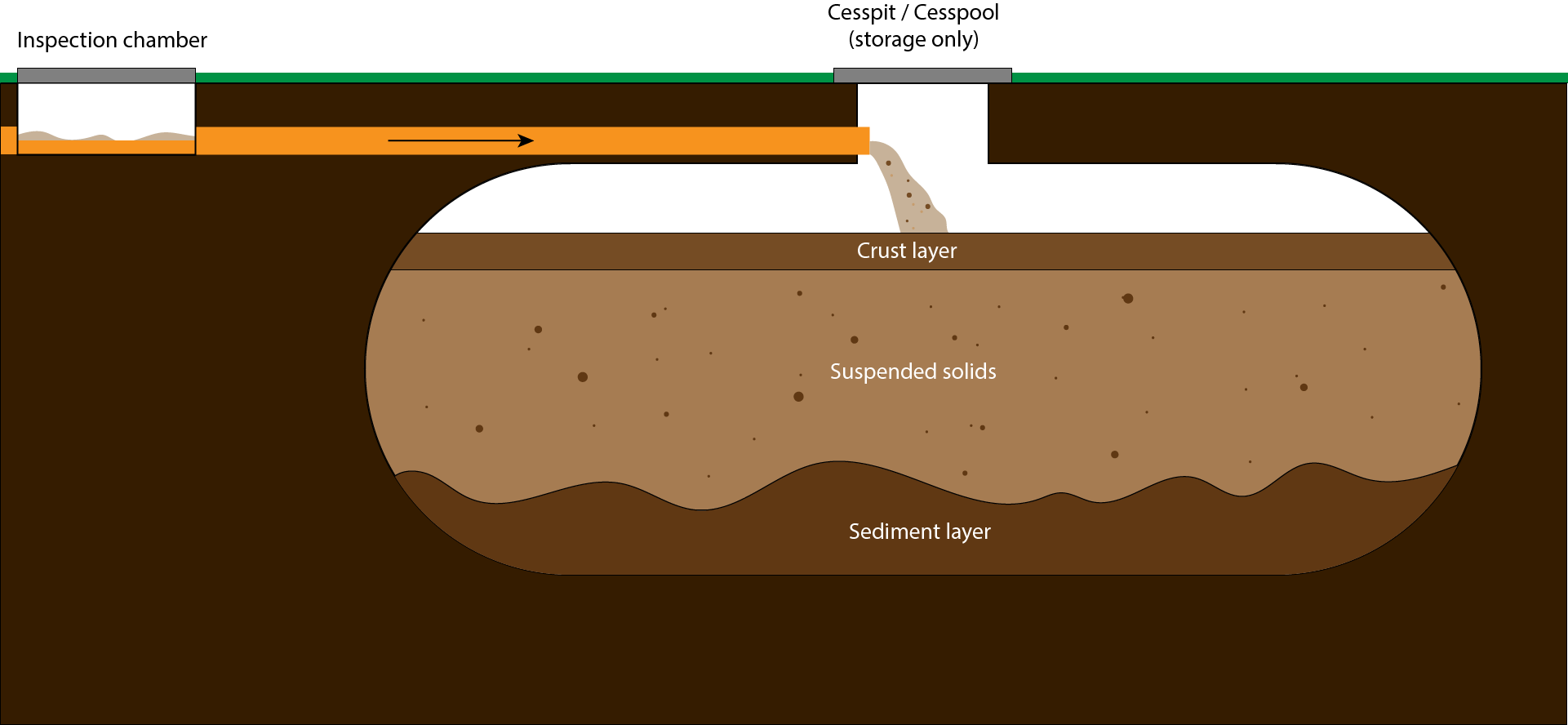 If you have an existing cesspool
You do not have to comply with the general binding rules or apply for a permit.
You must maintain your cesspool and make sure it:
Is emptied regularly (for example, once a month) by a registered waste carrier like ASL Limited.
Does not leak or overflow.
The Environment Agency or your local council can make you repair or replace your cesspool if it's in poor condition.
If you install a new cesspool/cesspit
You must:
Ensure it has a minimum capacity of 18,000 litres per 2 users (plus another 6,800 litres per extra user).
Cesspool services we provide include:
Cesspool installation
Our engineers can install cesspools in both domestic and commercial properties. Again, we would only recommend installation if your property does not have a ditch to discharge into or is too far away from a mains sewer.
System upgrades
We can recommend upgrading your cesspool to a septic tank, sewage treatment plant or connect it to a mains sewer. This will save you money and hassle when it comes to maintenance and emptying.
Tank emptying service
We provide regular cesspool emptying services across several areas in the South of England (see our map for further details).
Tank surveys
We carry our cesspool surveys to ensure:
Your cesspool is functioning normally and to identify if any problems are present.
No rainwater is entering the system.
An overall assessment of the tank's functionality and inspecting the condition of the lids, covers and risers.
We will provide you with a full report detailing any comments or problems we have found during our maintenance survey.
You may want to consider alternative systems
Today, cesspool installation is often seen as a last resort or when a 'consent to discharge' is refused or not possible. A cesspool is designed for containment only and requires emptying regularly, which varies depending on its usage. In contrast to septic tanks and sewage treatment plants, there is no processing or treatment involved.
If you currently have a cesspool/cesspool installed, ASL can regularly visit your premises to empty the tank and ensure that everything is in good working order.
Selling your property with a cesspool
If you ever decide to sell your property, a cesspool system, in our professional opinion, can devalue a property by as much as £20,000 as it is the least favourable sewage system to have. If you are installing a new waste management system, a septic tank or treatment plant may be a more suitable option.
We have an article detailing the information you're legally required to share about your private sewage system when selling your house if you're looking to sell.
Unsure which waste management system to go for?
We can provide help and advice on the following:
We will provide you with the best system suitable for your requirements.
Our services include the design, installation, maintenance and repairs of your private system.
We service both domestic and commercial properties.
Contact ASL Limited for cesspool waste management and emptying
Although installing a cesspool is still a viable option, we would normally advise against it, as other options are easier to install and maintain. We can discuss your options and help you make the most cost-effective decision regarding your waste management options.
Understanding cesspools
You can read about cesspools and get a full understanding of how they work in our blog entitled 'What is a cesspool?'