Private sewage systems
Installation from £7,000 – FREE estimates and discussion
ASL Ltd has special expertise and experience in dealing with waste treatment, where there is no connection to the main sewers.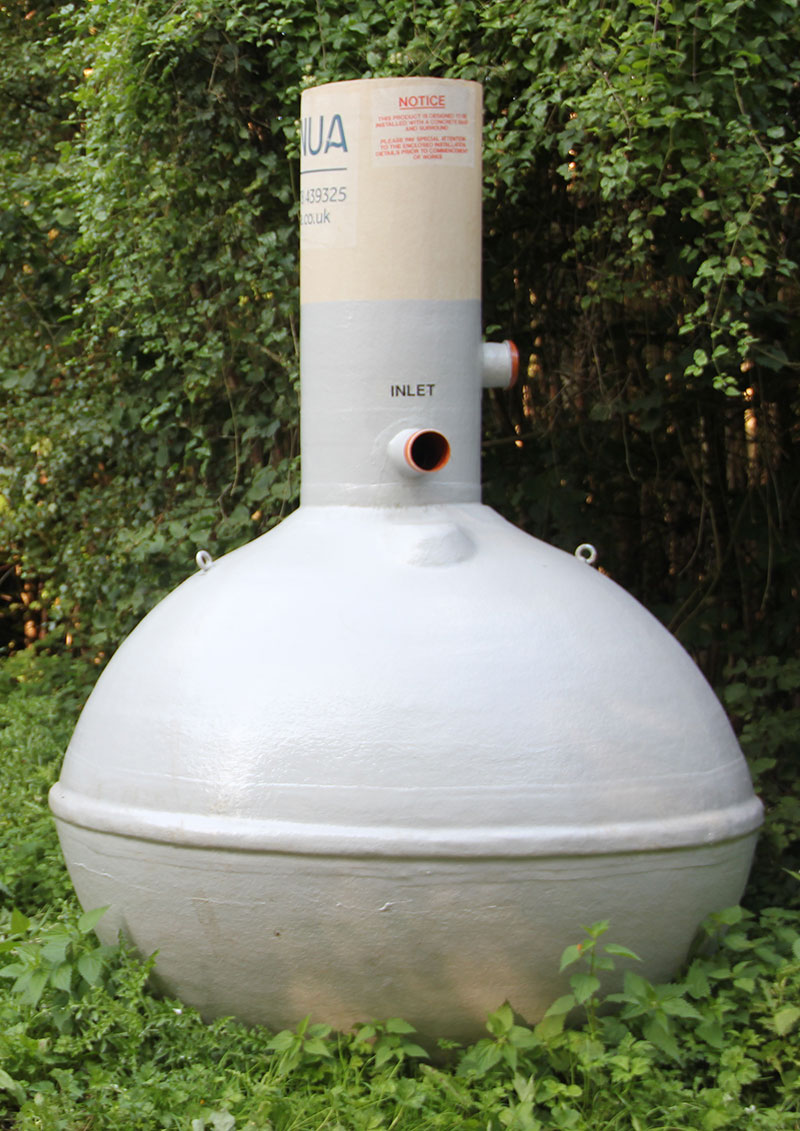 In our opinion, many existing tanks are possibly polluting, and have not been modernised to serve a large property. They are often also quite dated and have not been upgraded. They would not pass current legislation.
"Old systems may have difficulty coping with modern living, i.e. with the use of washing machines, dishwashers and other kitchen appliances, along with contemporary standards of personal hygiene, which include daily bathing for many. Older tanks can lack the capacity or capability required for modern living, even if adequate when they were installed. When surges of water enter the tank, such as when a bath or washing machine is emptied, because there is no separation in the tank, sewage and sewage water will get stirred up, allowing solids and fats in suspension, to be flushed through the system and into the soakaways, ditches or streams, where they will cause irreparable damage." (Environment Agency).
This would not only cause damage but also break the new rules regarding septic tank. According to the regulations set in January 2020, you can no longer allow low-quality effluent or discharge from septic tank to pass directly into ditches, streams or other watercourses. To avoid this, you can either replace your septic tank with a sewage treatment plant or install a drainage field if you have light, aerated, free-draining soil.
For FREE advice call our friendly office team.
You can also visit us at our head office. The address is located at the very bottom of this page.
Cesspits
The minimum requirement as per building regulations is 4,000 gallons.
Although you are allowed to have a cesspit, it's not recommended as it is containment only, and needs to be emptied every 8-13 weeks. It can be a shorter or longer period depending on usage.
In the future, when you sell your house, a cesspit, in our professional opinion, will de-value the property by probably £20,000. In our experience, buyers avoid houses with cesspit because of high maintenance costs.
Our charge to carry out the installation of a cesspit is currently around £9,000.00 plus VAT, subject to the soil's suitability. The price does not include de-watering and sheet piling if it were necessary.
One of the most important decisions is choosing the right sewage disposal system for your home or a particular site. The choice of solutions is quite varied, and there are many factors to be taken into account, including current legislation and any potential environmental impact.
We believe that one of our treatment plant' supply and installation would provide the best long-term solution. We have found our treatment plants to be robust and very reliable in use. The treatment plant has the advantage of very few moving parts, so there is less to go wrong mechanically. They only require emptying down annually, rather than every 4 – 6 months, so this much more convenient, and cost-effective.
At ASL Ltd, we use only the best products: Titan, Klargester & Balmoral tanks. We make sure that the particular installation which is chosen is the correct choice for your particular site.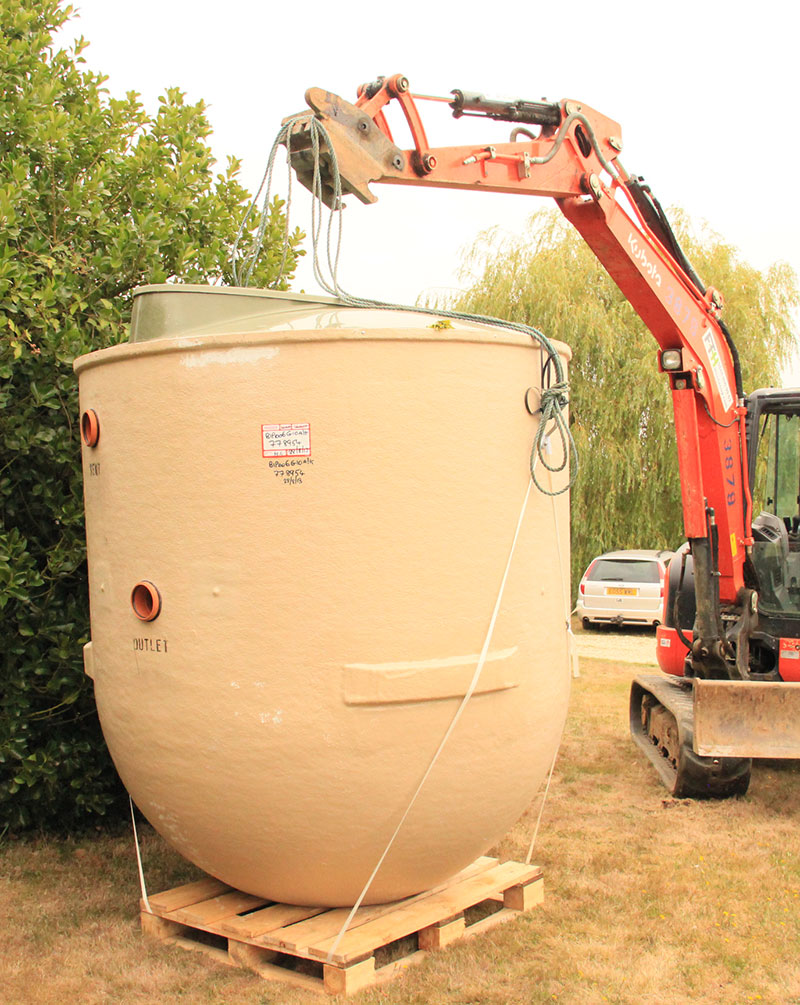 Sewage treatment plants
These are suitable for populations from 6 to 18. These treatment plants are of the Titan Biotec below ground sewage treatment plants. These plants are of the aerated exposed media type.
Plants are also available for larger applications.
Septic tanks
These are suitable for 4 to 6 people, with soakaways designed to cope with the population and ground conditions.
Give us a call now for professional and friendly advice.
We also install:
Pumping Stations: septic tank:
Treatment Plants: Oil Interceptors: Sheet Piling:
New Sewer Connections – (Domestic and Commercial)
If you have a new or old property and mains drainage (foul or stormwater) is possibly available, then it is likely that you will require a sewer connection survey or investigation. As most sewers are often on the public highway, any excavation will come under The New Roads and Street Works Act 1991.
ASL Limited are accredited contractors, and we can apply on your behalf to obtain a road opening permit. Our friendly office staff will carry out all the documentation, and we will arrange all the necessary inspections.
Main foul and storm sewers
Sewer connections require initial planning, and we would be pleased to offer our advice for your project. We will submit plans on your behalf once we have carried out a survey and search.
If you need advice or more information we are happy to help.