Fault Finding
CCTV Drain Camera Surveys
CCTV sewer inspection surveys are invaluable when it comes to determining faults within your drainage system. We can survey pipes up to 1200mm diameter and will provide you with a full written report highlighting any structural defects or breaches within your system. Once the issues have been highlighted, we can provide you with an estimate to repair/replace.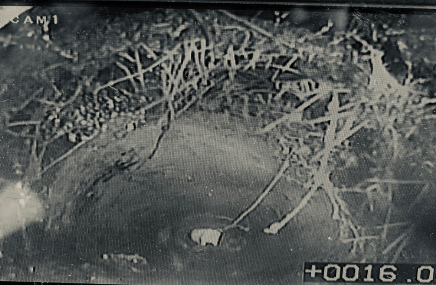 These CCTV drain surveys are undertaken to give a speedy evaluation of any suspected damaged pipework. A CCTV camera inspects the drainage system from the best position – inside the pipe. It is therefore ideal for finding any structural damage, blockage or defects.
ASL Ltd has CCTV drain cameras capable of surveying drains with internal diameters ranging from 50mm to 1200mm. We will conduct the survey, noting any faults found within the system such as root penetration or collapsed/damaged pipework. After completing the survey, we will provide you with our recommendations/estimates for any remedial work that may be required. If required, we can also record the survey, which may help when claiming your insurance company to cover the costs for any repairs.
Commercial CCTV Drain Surveys
ASL carries out large scale CCTV surveys for commercial sites at a daily rate. We will document all specific details such as pipe material, diameter, length etc. for your benefit.
Our commercial surveys also include:
DVD footage Drain mapping
Defect pictures
Wincam report or an ASL detailed report
Estimate for any repairs which may be required
All of our staff are Site Operative CSCS trained. We will also provide RAMS for large scale jobs.
Drain Tracing
Drain tracing equipment is used to locate and identify the route of drains within your drainage system. This is particularly useful when no Inspection Chambers are visible, and the drains' position is unknown. Once we have located the pipework, we can provide you with a diagram outlining the drains' position. This can then be later referred to aid any future clearances of the drain or when renovations or building works are being proposed.