About ASL Limited's 'How' and what makes us different
ASL Limited carries out all drainage work itself, from simply fixing a blocked drain, right up to carrying out private system tank installations and main drain (sewer) connections.
We realise that we are still learning and always welcome feedback from our customers to improve our service. We have been proud members of Check-a-trade since 2000. We have numerous reviews testifying our hard work in providing the best drainage services in the region and encouraging all our customers to give honest feedback.
Our personnel are aware that whatever work we are carrying out, the customer should have the minimum inconvenience. Our clients want minimal disruption and an easy, frictionless experience. People are much more understanding of the challenges that may arise on a job if their experience, on the whole, is one of excellent work, which is our goal. ASL Limited does not start a job and run to another before it has completed the first one. We are willing to deploy extra resources and personnel to give our team support, delivering materials smoothly and efficiently, so that we can relieve our customers of cluttered driveways, etc., leaving them with the feeling of having had a fantastic experience of how the work has been carried out.
If you like our 'How' you can read about our 'Why' in our blog article entitled 'About ASL Limited's 'Why".
Call 0800 181 684 for a chat about how we can make your waste systems less draining!
ASL Limited has two managers, running four major departments.
In the commercial, private, and public sectors.

Including repairs and no-dig repairs or lining, maintenance, cleaning, and emergency unblocking services. High pressure jetting, rodding, and CCTV surveys with or without recordings.

Supply, installation, conversions, maintenance, scheduled & emergency emptying of cesspits, septic tanks, & treatment plants. Pre-installation & house purchase drainage surveys.

Supply, replacement, installation, and maintenance of pumps, pumping stations, pumping mains, control panels, and alarm systems. Including annual servicing and repairs.

Supplying & installing a domestic sewer line, included in the connection to the public sewer. Pre-installation surveys. ASL Limited is licensed to work on public roads and footpaths.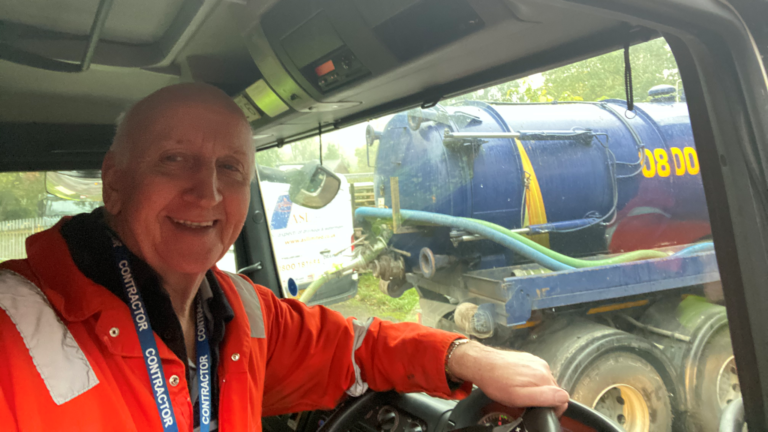 I often state and I truly believe that I'm a student rather than the finished article – I have lots to learn and I'm open to change. In similar words, I have shared and impressed upon all our teams the following values. These values and principles are actions for productivity giving us a great way to 'become', to feel and be secure, enabling us to be forgiving and understanding to be stronger and to live happier, dealing with the ups and downs of what life throws at us.

Gerry Rowe – Owner of ASL Limited