Grease Trap Cleaning, Repair and Maintenance
When you find out that there is a problem with your grease trap, it is important to let the professionals deal with it as soon as possible. At ASL, we will be happy to help you clean, maintain and repair your trap in no time. 
If you have discovered that your trap is leaking, blocked or simply not functioning as it should, give us a call. We can send one of our highly qualified and experienced team members to look at the problem before carrying out one of our swift and efficient services to get it back in perfect working order. If you do not have a trap already in your home or workplace, we can also install one for you.
Our Grease Trap Services
We have a wide range of services available for those who already have a grease trap installed in their property, or think they might need one installed. Here is a list of things we will provide for all your requirements: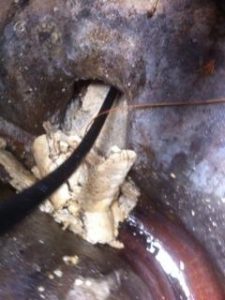 Grease trap installations
Grease trap repair
Grease trap maintenance
Grease trap cleaning
If you think that you may need one of these services, get in touch with us today.
Grease trap installations
At ASL, we know how to install grease traps for commercial kitchens, hotels, schools, food processing plants and industrial estates, as well as any domestic properties or other spaces that require one. If you need a trap installed in your property, call us, and we will be able to arrange it for you.
Grease trap cleaning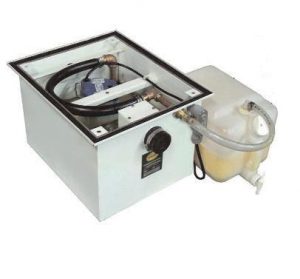 Many customers ask us how often grease traps should be cleaned, and we explain that they need to be cleaned and emptied regularly. Because of the build-up of fats, oil and grease (FOG), as well as solids that make their way into the system, if the unit is left for too long without being emptied, the trap will not only become blocked, but the waste could start to escape through either the inlet or the outlet pipe. 
Usually, a trap will need cleaning between every 2 ‒ 4 weeks, though the actual length of time will depend on how much usage the trap gets and the amount of wastewater that enters the drainage system.
If you have a clogged grease trap that needs pumping out, get in touch with us today. We can send one of our team members to carry out the cleaning, and as every one of our staff members is an expert in this industry, they will be able to tackle any type of grease or solid that is causing the problem.
Maintenance and Repair
Over time, it is possible for traps to become damaged, either through overuse or just through age. In these cases, we can repair your system and return it to its optimal condition.
If your system has become too damaged to continue to collect waste properly, we can also remove it and replace it with a completely new one. Please get in contact with us today to see what needs to be done with your trap, so that we can either get it repaired sooner or get you a new one as soon as possible.
What is a Grease Trap?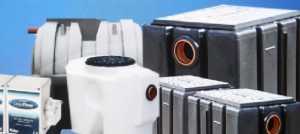 A grease trap is a container that wastewater and FOG flow through before entering a property's drainage system. They are designed to catch FOG before joining the main sewer while allowing clear wastewater to leave via the drains. 
As fats and oils are less dense than water and grease will not mix with the water, they float on the surface and become trapped in the grease trap's baffle while the wastewater leaves through the outlet pipe. Solids are sometimes separated, as many traps have strainers preventing them from collecting and sinking to the bottom.
Book a service for your grease trap
If you own your own home, run a hotel or if you are a restaurant owner, and you have been having problems with your kitchen grease trap, from leaking to blockages, or even if there is a problem you cannot identify, contact ASL. Our team will come to visit your property and quickly locate the cause of your grease trap's issue. From there, they will be able to carry out cleaning, maintenance and repairs as needed. If you do not have a grease trap but would like one installed, they will also assist in arranging one.
For more information, or to book a service for your grease trap, get in touch with our friendly staff, who are waiting for your call.