High-pressure jetting for drain cleaning and clearing
ASL Limited provide high-pressure drain jetting to unblock or clean your drains. We use large industrial jetting units with a range of hoses and attachments, designed to clean through your drain pipes quickly and efficiently. Our high-pressure drain jetting service is suitable for both commercial and domestic systems.
If you suspect you have a blocked drain and traditional methods aren't working (plungers, drain snakes, etc.), the problem may be further along the pipe. Additionally, high-pressure jetting can also be used to clean your drains professionally.
To discuss whether you need a regular routine cleaning or a one-off clearance clean, call our friendly office team on 0800 181 684.
The main benefits of drain jetting
Fixing your drain problem fast
Increasing flow efficiency by up to 95%
Thoroughly cleaning your drains
Clearing blockages completely
Regular maintenance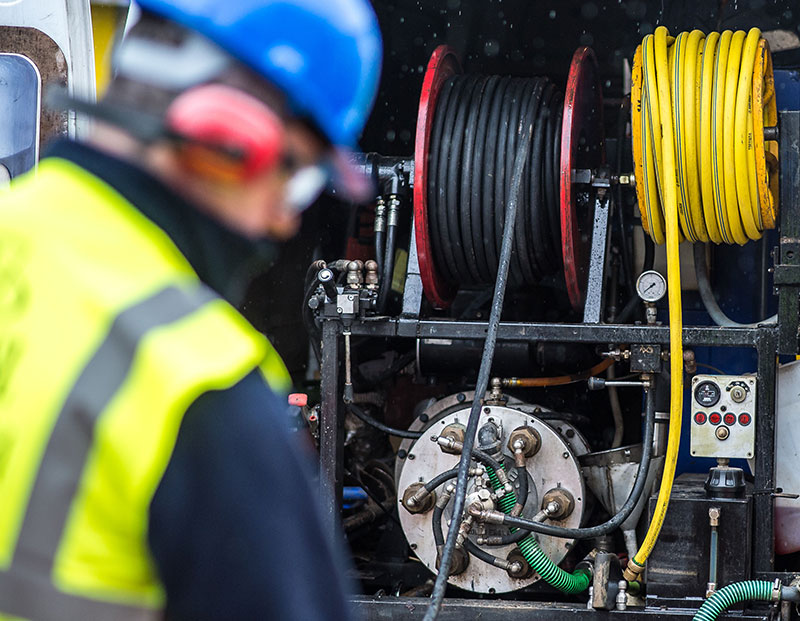 What is drain jetting?
Drain jetting (otherwise referred to as high-pressure drain jetting) is a highly effective drain cleaning method that helps to unblock and clean drains. To pressure wash a drain, water is stored in tanks before being run through a high-pressure hose with a jetting nozzle for pressurised precision.
How powerful is drain jetting?
Our most powerful drain jetting equipment can output around 5,000 PSI, which can clear the most stubborn blockages. The PSI used depends on the type of blockage you have. For example, smaller blockages caused by too much toilet paper, hair, soap suds etc, may only require around 2,000 PSI.
However, if severe scale, fat build-ups and extremely stubborn blockages need to be cleared, we would use a higher PSI.
Additional services we offer:
At ASL, we offer additional services alongside drain jetting, including:
Offer a comprehensive CCTV survey and drain mapping of your drainage system
If you find you have re-occurring drain problems contact ASL today.