What's the difference between cesspits and septic tanks?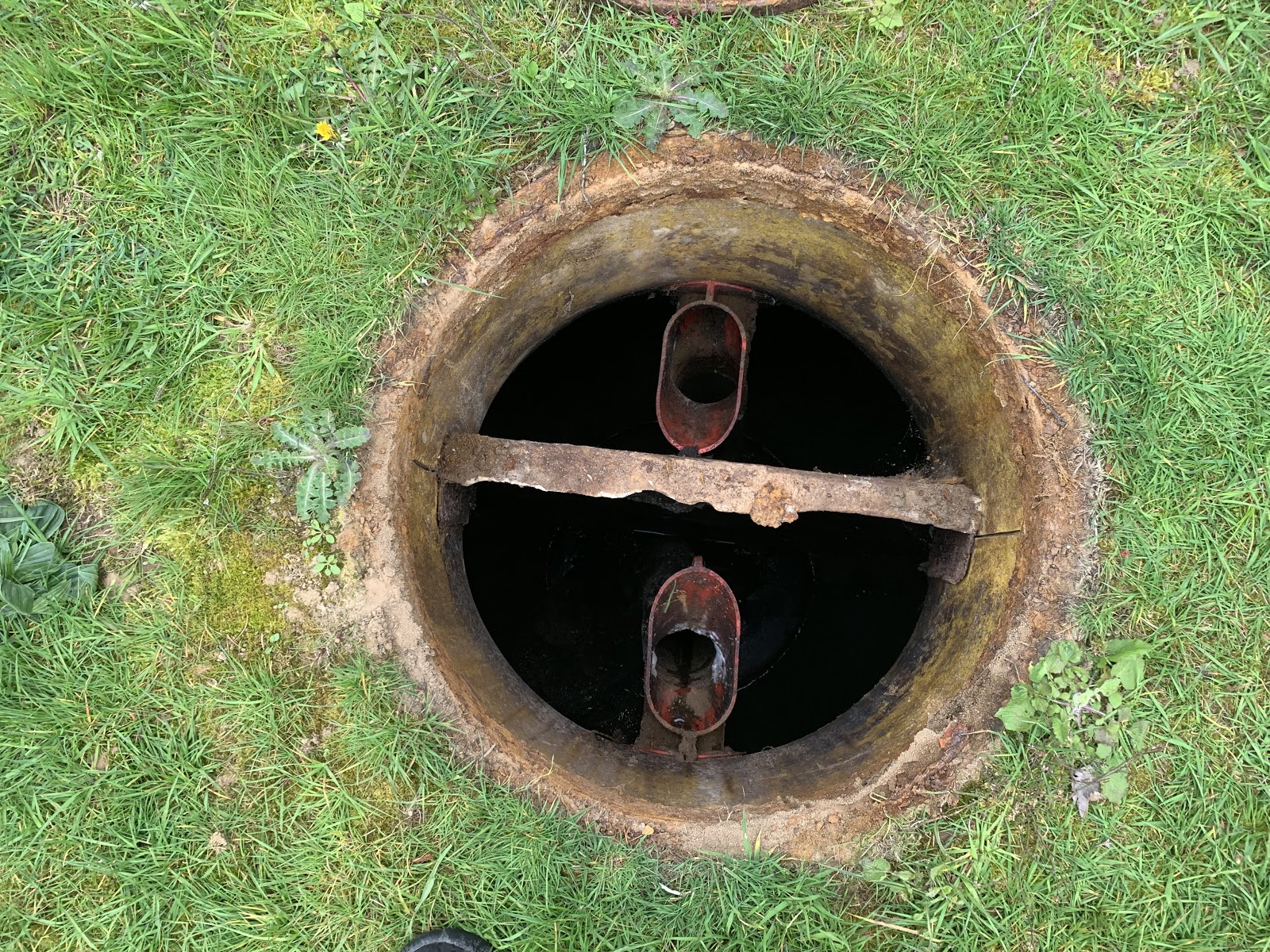 The main difference is that a cesspit does not have an outlet and a septic tank does. The wastewater in septic tanks needs to be separated before it flows to the outlet and only discharges to the ground (not to streams or watercourses). A cesspit is a holding tank that can't discharge. If you need to discharge to streams or watercourses, you'll need a treatment plant.
How do you know whether a septic tank or a cesspit is the right choice for you?
What's the difference between cesspits and septic tanks?
Both septic tanks and cesspits are private systems that collect wastewater and sewage from your property or business, and they share many similarities. However, there are some stark differences between these two systems – which is best for you depends significantly on what you require.
How do septic tanks work?
Septic tanks use a simple treatment process that allows separated wastewater to drain away into a type of soakaway (called a drainage field). The drainage field acts as a secondary treatment infiltration system to disperse the wastewater into the ground.
A septic tank has two separate chambers: wastewater enters the first tank where the solids separate – either settling at the bottom, forming sediment or floating to the top and forming a crust layer. The water will then flow through the dip pipes or other barrier into the secondary chamber. This second separation chamber allows for any smaller suspended solids to settle in the tank and the wastewater to exit the tank through to the drainage field.
How do cesspits work?
Cesspits do the messy work of collecting and storing the wastewater and sewage that comes from your property before it can be taken away to be treated. A common misconception is that cesspits treat the sewage from your property, but this is, in fact, not the case. Instead, they collect and hold all the sewage before it can be pumped out and taken away to be treated.
It's important to note that cesspits are storage only and cannot have an outlet. 
Your cesspit is a sealed unit that will fill up with sewage, and eventually, it will require emptying. The regularity of cesspit emptying depends significantly on the size of your property and the number of occupants. The more people your cesspit serves, the more frequently it will need emptying.
How often is emptying required?
Septic tanks may often look like they're full, but they need a certain quantity of wastewater to enable the separation process. The level of wastewater should sit at the level of the dip pipe.
They only need to be emptied around once a year to remove the solids (desludging) depending on usage and the tank's size.
Refer to the diagram for a comprehensive breakdown.
Because cesspits don't have an outlet, they may require emptying every four weeks to once a year, depending on usage. Basically, they require significantly more emptying than septic tanks as they do not have an outlet.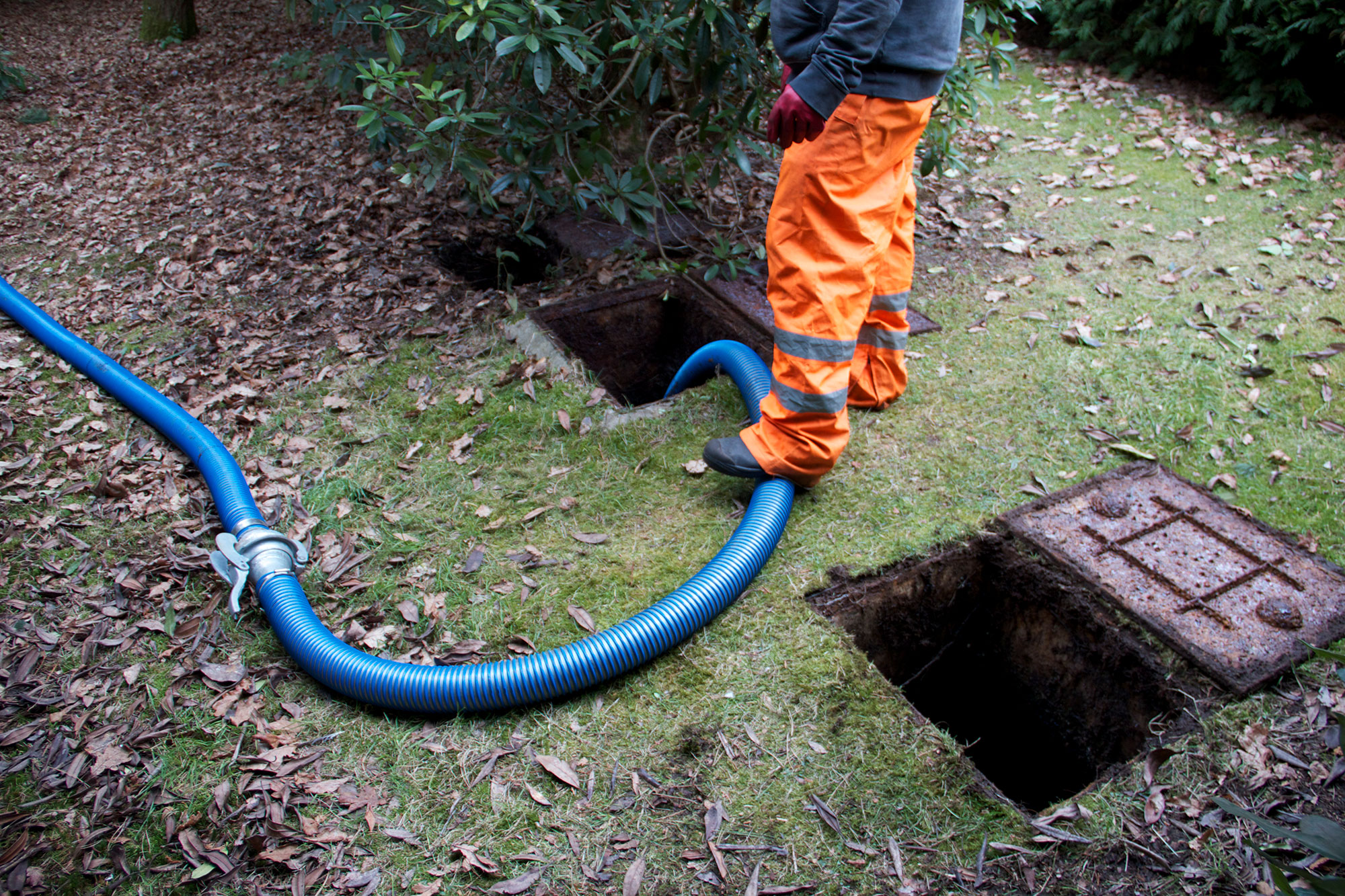 What are the maintenance requirements?
Cesspit Maintenance: Cesspit require regular emptying to ensure the sewage doesn't solidify, making it hard to remove or the cesspit does not overfill and pollute the ground around it. You must also ensure that the area surrounding the maintenance hole is accessible for anyone coming to maintain or empty the system. If the sediment layer has become solidified, you may require high pressure jetting to break this up to remove solids. In more severe cases, we may need to enter the tank and manually remove the solids.
Septic Tank Maintenance: Septic tanks can usually be maintained by desludging them around once a year. Pumping out your septic tank and having it emptied ensures it can work effectively and reduces the likelihood of blockages or any other serious problems. It also provides an opportunity to check for any wear and tear. If you notice any faults with the system or anything that looks problematic, call ASL Limited immediately. Similarly to cesspits, your septic tank may require further cleaning if the sediment layer has solidified. Without regular emptying, you could end up with solids getting through to the drainage field, which would cause pollution and eventually clog up the drainage. Also, the drainage fields have a lifespan, so if you're finding your septic tank requires more frequent emptying than in the past, your drainage field may need replacing.
Where are cesspits and septic tanks located?
All cesspits and septic tanks are located underground. They may just look like a manhole or inspection cover in your garden, although some may be more prominent.
What are the benefits?
Septic Tanks: provide simple, safe, and effective onsite wastewater treatment. Septic tanks treat sewage naturally by allowing the water to seep into the ground, keep moisture on-site, help plants grow and your garden stay healthy.
You can expect to pay in the region of £220 for annual emptying (if you're emptying a single load).
Cesspits: are essentially the last resort. Cesspits are usually very expensive to install and maintain. For example, if you're emptying a cesspit in property of five people, your annual cost to empty could come to around £13,000 or more. Alternatively, if we assume the property only has two people living there, and they are out most of the time, the cost would still fall within the region of £3,000 + annually.
Discuss your waste requirements with professionals.
If you require a private sewage system, call our friendly team. We would be more than happy to answer any questions you may have and advise you on the best solution for you and your property.
You can read more detailed information in our blog entitled 'what is a septic tank'.