Advice and help on how to unblock a sink
Home solutions for clearing a blocked sink drain pipe
There are several home solutions already available if you need to clean a blocked sink drain pipe yourself. These methods include:
Hot boiling water
Drain snake
Wet vac
Chemical drain cleaners
Plunger
Cleaning the pipe
Clean the U-bend
It is important that you wear protective clothing, such as rubber gloves and goggles, when you carry out any of these methods, as they will protect you from coming into contact with harmful bacteria.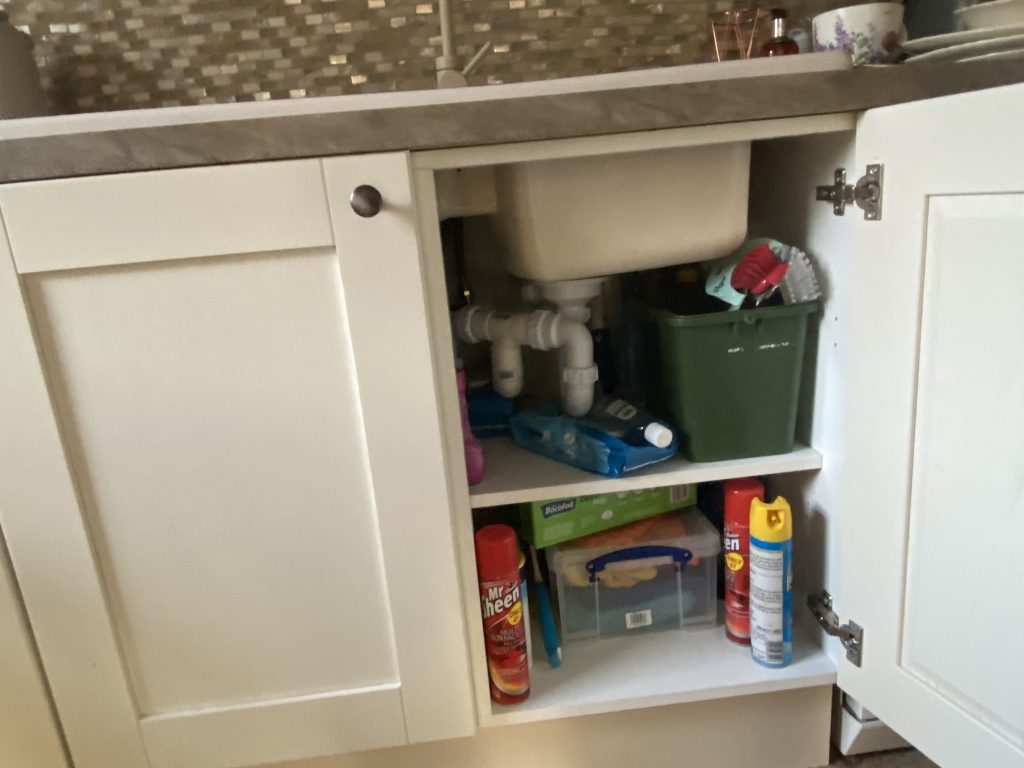 Hot Boiling Water
This method is one of the first that many customers try to unblock a drain, and it can be effective to unclog a kitchen sink that has a small buildup of fat, grease or oil, but it may not work as efficiently if you try it on hair blocking a sink drain in a bathroom. Regularly using it to wash out the inside of your drains should keep your pipes from becoming clogged, keeping them flowing.
Be sure not to burn yourself and to ensure you pour the hot water directly down the affect sink drain.
Chemical Drain Cleaners
If you require a strong solution for a blocked sink, a drain cleaner may be a viable option. Please follow manufacturers guidelines when using chemical drain cleaners to ensure you are using them correctly.
Plunger
This method may be considered old-fashioned, but it effectively removes some kinds of blockages from drainage pipes, such as soap scum or hair blocking a sink drain in a bathroom. They take some strength and may take several tries but can pull items that have been washed into drains free, restoring the flow to normal.
If you cannot get the suction you need for your plunger, use some clear petroleum jelly on the edge of the pad. This should give you a better seal.
Cleaning the Pipe
Occasionally, you may discover that the problem in your blocked sink drain pipe is located in the U-bend. When this happens, you may have no other alternative but to remove the section and clean it out by hand, placing a bucket underneath the area where you have removed the pipe to catch water and debris that falls in the meantime. Unscrew the section carefully and use an instrument such as an old toothbrush to clean the pipe before rinsing it out with water thoroughly. Once this is done, replace the pipe exactly where it was.
If you do not feel comfortable carrying out this procedure yourself, you shouldn't do it. Instead, you may wish to call a professional drainage company to clean the pipe out for you.
When to Get in Touch with the Professionals
Though the home methods we have listed above can be effective at fixing a blocked sink drain, this does not mean they will always work in the way you want them to. On occasion, the blockage will be too far along the pipe to reach, you may not have the correct solution for clearing the problem, or it may even be too large for a home solution to deal with properly. Often, trying to tackle the problem using a home method can make the issue worse, either by pushing the blockage further along the drain or damaging the drain itself.
Using a home method can lead to larger problems if it causes damage to your drains. You will have to clean the area if the water backs up and overflows and take more from your budget to get the pipe professionally repaired or even replaced if it cannot be repaired.
This is why it is highly recommended that you call a professional drainage service if you do not know how to unblock a sink or have tried and it has not worked. If you have tried any of the methods we've listed above and they haven't proved successful, or you have a blocked sink drain and would like a qualified professional to help, contact us today.
Our Methods for Cleaning a Blocked Sink Drain Pipe
Here at ASL Limited, we know how to unblock a sink and have a range of professional methods which we can use to clean your drain thoroughly. These have been used in numerous homes across the South of England, helping us to keep our customers happy and ensuring that their drains will remain in good condition for a long time to come. We can even offer free advice on making sure that your sink drain doesn't become blocked again.
Our solutions to clear a blocked bathroom sink drain or kitchen sink drain include:
Chemical drain cleaners
Drain rodding
Wet vac
Descaling
Drain jetting services
Every team member we send to carry out work on your blocked sink drains is highly trained and fully qualified. When they have discovered the problem, either through sight or by undertaking a CCTV drain survey, they will be able to get your kitchen or bathroom sink drain unblocked quickly and professionally.
Chemical Drain Cleaners
If we are trying to clear a blocked kitchen sink drain or bathroom sink drain, our first step will be to try a chemical cleaner to tackle the problem first.
This is the quickest, most simple solution that we provide when attempting to unblock a sink, but if your blockage requires something stronger, we have several other methods available.
Drain Rodding
You may be able to try this method yourself if you have a drain rod at home, but our professional equipment will most likely be longer and better designed to handle large blockages. This method is suitable for indoor issues but can also be used if you have a blocked sink drain outside coming from your kitchen. We can use the drain rod to feel around inside your pipe for the blockage, pushing it to dislodge it and break it up before using hot water to flush the drain through.
To find out more about this method of cleaning out your blocked sink drain, outside or inside your home, get in touch with us today. We will be happy to answer any questions you have.
Wet Vac
This method can be thought of as a more powerful version of a household plunger, as it also pulls the blockage up through the pipe. By placing a high-powered vacuum cleaner over the drain, we can remove the problem quickly and efficiently, leaving your drain clean and able to flow free again.
For more information about this process, please contact us.
Descaling
One of the reasons your pipes may be blocked is a buildup of limescale. This is why we are proud to be able to offer a descaling service to clear your blocked kitchen sink drain or bathroom sink drain. This will involve either a rotational, high-pressure jetting system for ceramic or clay pipework or a mechanical system for cast iron pipework.
To learn more about how we can descale your pipes and how this unblocks sinks, call us today. As experts in this industry, we will provide answers for anything you wish to know.
Drain Jetting
If your drains need a more thorough cleaning than any of our other services can provide, then we may choose to use a high-powered jet of water to help unblock the sink. This drain cleaning method is so powerful that it could wash away tree roots if required and even travel around bends and corners in pipes to clean the smallest cracks and areas until the blockage has been cleared.
We provide this service for all our customers who wish to have it carried out, but it is a method which must be carried out by someone who has been trained, using only professional equipment. Get in touch with us today if you have any questions about this process or if you would like it carried out on your blocked sink drain.
Our Fixed Prices for Drain Clearance
We know and understand that drainage problems can cause a great deal of stress, and we want to make our customers as comfortable as we can throughout the process of getting their blocked kitchen sink drain, or bathroom sink drain cleared. This is why we aim to help your budget as much as possible by offering all our services for blocked sink drains at a fixed price of £69+VAT.
This price includes drain rodding and jetting to restore flow, and if we find any more issues that require services beyond a simple drain unblocking, we will re-quote with a new price.

If your kitchen or bathroom sink drain is blocked and causing you to worry, contact ASL Limited today. We know exactly how to unblock a sink and can send our drainage engineers to your location in no time at all. They will set to work on identifying the problem before finding a solution to get your drains back to full working order.
We want all our customers to be happy with the drains that they have, and we understand that emergencies can happen at any time. This is why we are happy to offer a 24 hours, 7 days a week service, so you can call us whenever your blocked sink drain needs repairing. Get in touch now, and we can arrange to come out and get your drains flowing the way they should be.