Are we causing public sewer drains to block?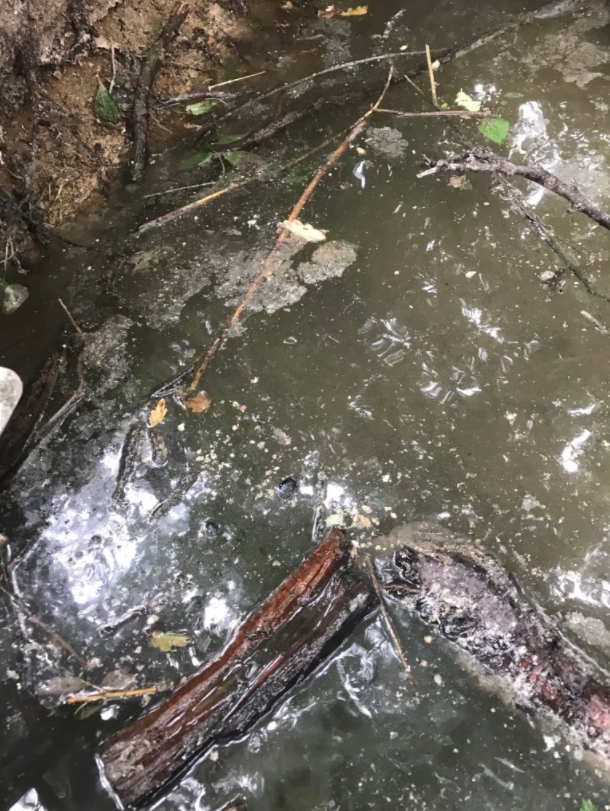 Many households are unaware they are contributing to the pollution of our rivers. 
If you don't know where the rainwater that falls on your property drains away to - how can you be sure it is not getting into our public or private sewage systems?
When an overwhelming amount of surface water floods our drains we see it come to the surface and flood down our pavements or pool on the roads. Have you considered that if that surface water is flooding our sewage systems then that flooding water now contains raw sewage? It is not ok that it then washes down the road into our fields and streams. 
On a much bigger scale the sheer quantity of surface water that we, as a collective population, allow going into our sewage system, has been proven to end up in the sea! If our surface water is overwhelming the public sewage system, finding the water companies is not going to solve the problem alone. 
We need to be looking at what we can all do to prevent the problem in the first place – do we not?
Our Thames Water was fined £20m for allowing sewage to leak into the sea. 
17th of March 2017
Robert Davis, from the Environment Agency, called it some of the worst pollutions he had witnessed.
Company director Richard Aylard said: "We have failed in our responsibility to the environment, and that hurts both personally and professionally because we do care".
"We've also failed in our responsibility to our customers who pay us to provide an essential public service all the time. Every day and not just some of the time, and we apologise for all of those failings."
I certainly admire company director Richard Allard for such a profound apology; how can we help save our rivers and streams, is it our responsibility as householders, as one of Mr Richard Aylard's customers to consider; is this something to do with us! Are we in some way contributing to flooding, is their information we don't know! are we unaware of something, are we failing in some way?
What can we do?
If you're concerned that your drains are misconnected, or simply want to make sure that you're complying with the law regarding this issue, a CCTV drain survey is the quickest and easiest way to check. We have the expertise and the means to get you set up with a proper surface water drainage system that could even save you money in the long run.