Blocked drain clearance in Guildford, Surrey.
Here are the benefits of calling ASL Limited for your blocked drain, we will:
Attend fast.
We have engineers on hand to attend emergency blocked drain call outs within 2 hours. If you don't need us in an emergency, you can book us in at a time that suits you. By giving you this choice, we can be realistic about how quickly we can attend, and you can be confident in us when we say "we will be there in two hours".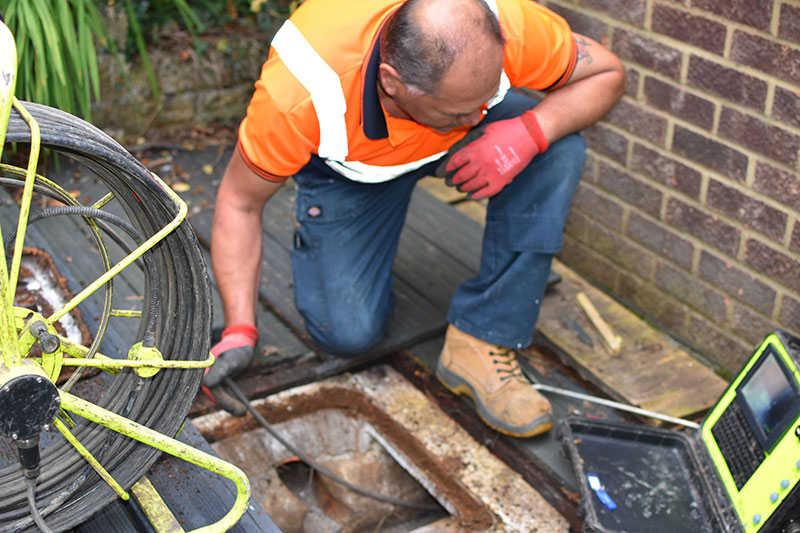 Attend fully equipped.
When we send our blocked drain engineers out to you, they are fully equipped with the tools and machines they may need to unblock your drain wholly and successfully. Our vans have a full range of rods and jetting machines, complete with various nozzles onboard. Our blocked drain operatives don't have to keep 'nipping off' to source the right tools for the job.
Attend once.
When an ASL Limited team member attends your blocked drain clearance, they usually have the drain flowing again within half an hour. But that's only helpful if the causing problem is solved. Our blocked drains operative will identify the cause of your clogged drain and offer you the solution. 
Communicate.
A blocked drain may be cleared within the first half-hour or reveal a more permanent cause of the blockage. A collapsed drain could cause blockages, as could tree roots growing through the pipes. Because we have all the expertise to solve any drainage issue within the ASL Limited Team, our blocked drains operative could pull the resources to fix that problem the same day. In many cases, we could fix it within 2 hours, but if not, you can rest assured you are in safe hands, and we will advise and make sure you understand what needs to be done. Don't worry, though, because we would fully quote for any additional work, and the choice is entirely yours whether to give us the go-ahead or not. 
Are proactive.
If drains are left unattended with no knowledge of their condition, problems can grow and make the long term solutions more expensive. Our customers are happy for us to check their drains and report any issues to prevent the damage that will inevitably happen if left to get worse.
Know our customers.
We are not interested in a race to the bottom. Being the cheapest drain unblockers in Surrey is counterproductive, in our opinion. Our customers know our value in making sure we give the best service they can get. We send you a decent engineer who can identify, communicate and solve your drainage problem. 
Our customers value our response time, knowledge and commitment to getting the jobs done correctly. Above all, they know we want our customers to be happy to call us back in the future for any aspect of drainage they may need us for.
If you have a blocked drain, book us in today on 0800 181 684, and we will make sure ours is the only number you ever want to call for blocked drains in the future.