Cleaning out drains blocked by cement
When you are having your property renovated, there is a good chance that you are not thinking entirely about how it is affecting your existing drains. However, it may be beneficial if you do because it is easy for drains to become blocked by concrete or cement when building work is being carried out. This could be because the workmen have washed off equipment, or it has made its way there by accident.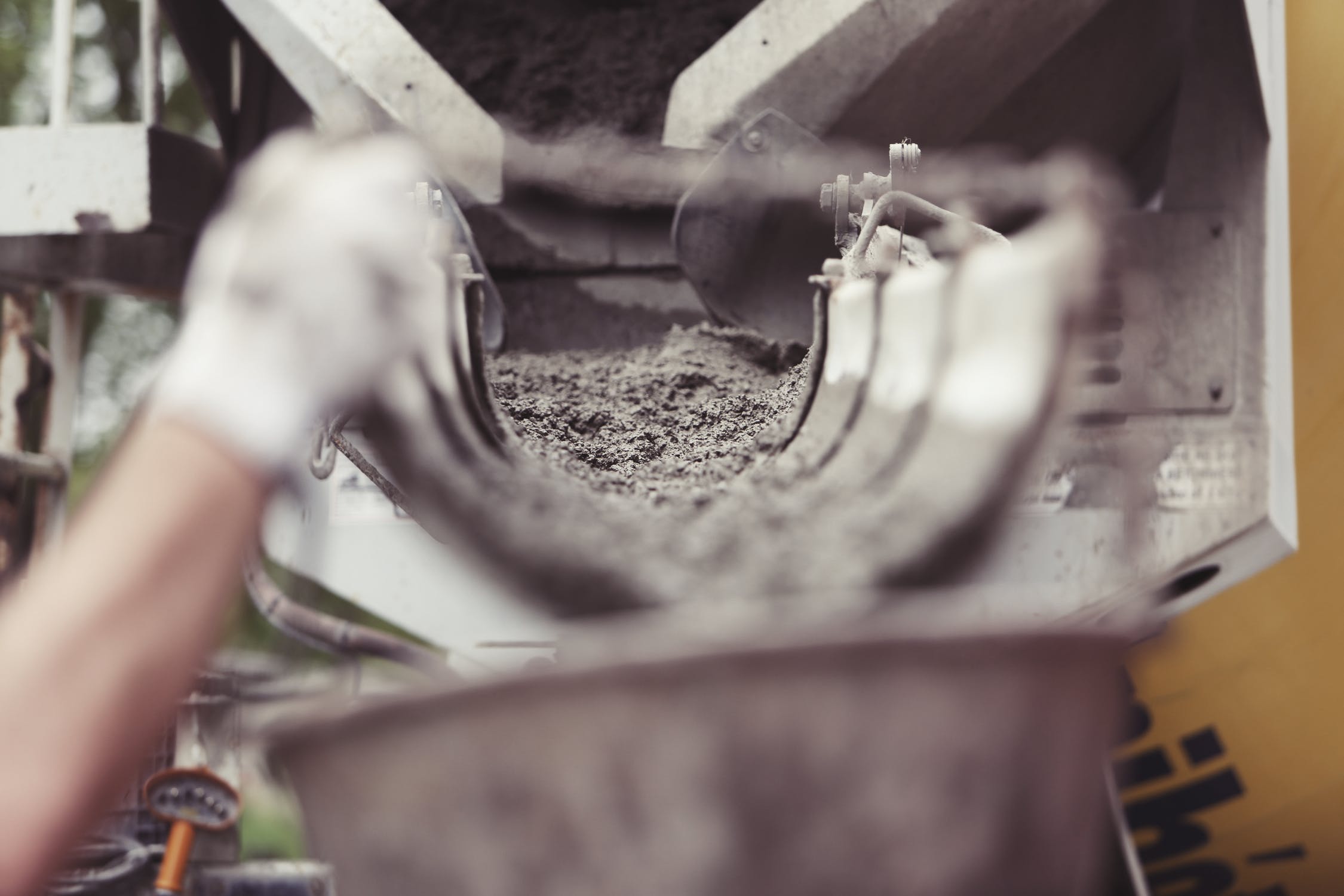 At ASL, we believe in being proactive to prevent these things from happening in your drains. We can perform a CCTV drain survey to quickly see what is going on while the building work is being carried out. Another method will be to have the survey before any work starts, informing the contractors of what has been carried out before they begin. From there, you can ask them to be careful not to wash any concrete or plaster down your drains.
However, if the workers have gone and you have discovered that there is concrete in your drains, we believe that removing this concrete from the pipes is best done as soon as possible. So, if you have cement or concrete blocking a drain in your home or place of business, we can provide expert advice on what to do to get it out. We can also send our experienced engineers to carry out the work for you.
As wet concrete is easier to remove, we always suggest getting the substance cleared from your pipes as soon as you know it has entered them. To prevent extreme complications, we recommend that you do not flush cement down the toilet or wash it off into sinks and shower drains.
How to clean out cement and concrete from drainage systems
Here are a few ways of clearing out or dissolving cement in your drains:
Drain snake
A drain snake can be used to push or break up wet concrete that is blocking waste pipes. All you have to do with it is push it into the pipe and gently feel around for where the blockage is. Once cleared, wash it through with hot water to remove any remaining debris.
To make sure this works, you must have an auger that is long enough to reach the problem. If you do not have the necessary equipment or have been otherwise unsuccessful at cleaning out your drain, get in touch with us today, and we will be able to provide an alternate solution.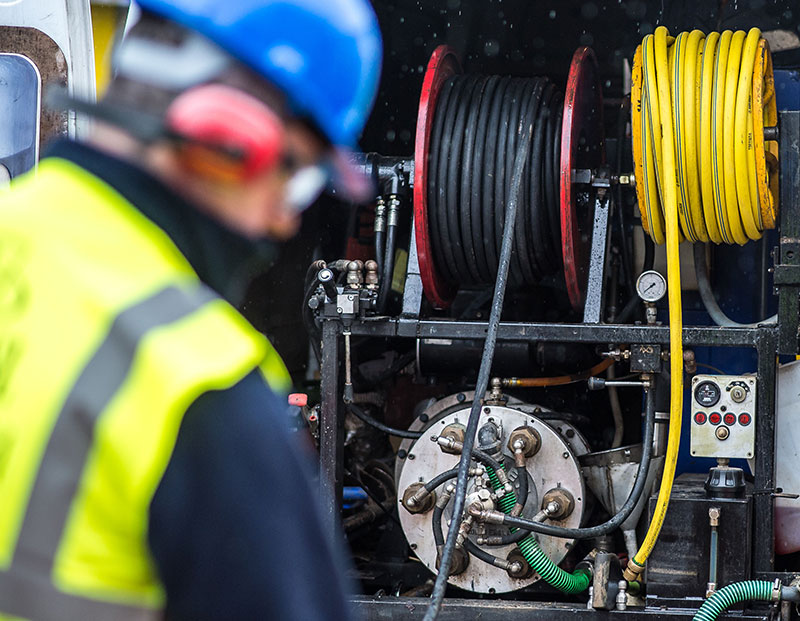 Drain jetting
The most thorough way of cleaning out drains is through high-pressure jetting. The jet's pressure can break up stubborn blockages and wash out debris, clearing the pipes. If the cement is still wet, then jetting clears the drain. However, if the cement has solidified, we may have to use specialised attachments to break up the blockage. It's worth noting that this method does carry a small risk of damaging the pipes.
How cement blocks drains
When concrete or cement ends up getting washed into your pipes, it clings to the sides of your pipes. When it dries, it reduces your drains' diameter, slowing the flow of wastewater coming through. This is more common around bends and corners of the pipes.
Allowing concrete or cement to build up in your drains can also lead to a higher increase of blockages caused by solids. The larger these blockages become, the more likely your pipes will become backed up, which may even end up overflowing. This will result in you having to either unblock the drain yourself or call a professional service to do it for you.
Replacing pipes
Sometimes, there may be too much cement (that may or may not have already dried) for the pipe to work correctly again. When this happens, the pipe may have to be replaced. We have an article on fixing a broken drain pipe underground that may be useful in this scenario.

If you have cement or concrete stuck in your drain give us a call. Alternatively, if you think the blockage has been caused by something else, you can read our article 'how to clear a blocked drain', which details what substances may have caused the blockage.