Do blocked drains cause rising damp?
Rising damp can be caused by excessive condensation or rain penetration, as well as faulty or blocked drains. Knowing how to spot signs of damp before the problem worsens is essential to avoid structural damage to your property and potentially an expensive repair bill.
How to spot rising damp in your home
To protect your home from damp effects, it is important you know the signs to look for.  Here are the easy ways you can spot damp in your home:
A damp and musty smell
Dark or discoloured damp patches on the walls
The appearance of mould on the walls, floors, or ceilings
Peeling wallpaper, particularly in kitchens and bathrooms
Excessive condensation around your home
If you spot any of these common signs and believe it could be a drainage issue, you should consider contacting a drainage professional who can check the pipes in your property and provide a solution.
The difference between penetrating and rising damp
Damp problems are categorised in levels of severity and there is a difference between penetrating and rising damp.
Simply put: penetrating damp moves horizontally across your property's walls or ceilings, while rising damp moves vertically up walls. Both types of damp can cause significant problems around your home, including damage to your property's structural integrity, which can be expensive to fix.
Can drain leaks cause damp?
A leaking drain pipe can, over time, slowly drip water into the walls or floors of your home, resulting in a wet environment for damp and mould to thrive. Obviously, there are certain health risks associated with mould, so it's important you address the problem swiftly.
If you notice penetrating or rising damp in your home, take action.
If you've noticed any of the above signs of damp in your home, it is essential you take action immediately by checking the following: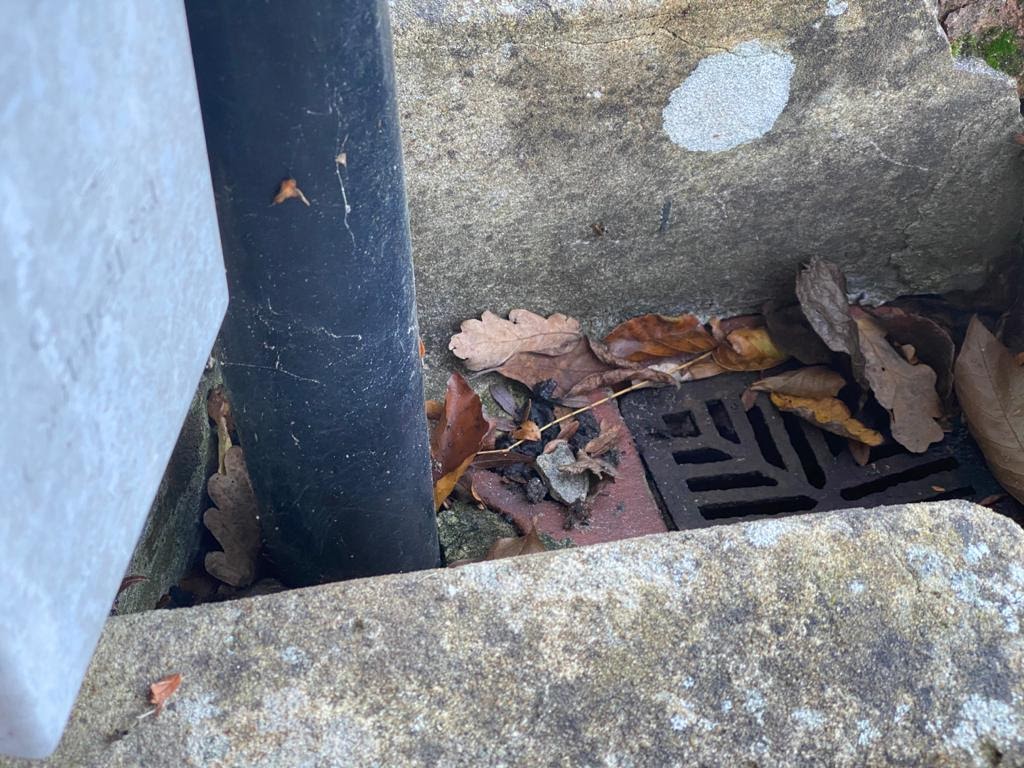 Ensure any downpipes and gutters are not faulty or leaking
A faulty drainage system can leak in or around your home, causing significant damp and wet rot. If you notice there are pipes in your home that simply aren't working or are sputtering every time you turn on the tap, it's important to have them repaired or replaced.
Look for any external pipe damage.
Pipes that are cracked or broken can cause the wastewater from your home to flow straight into your property. If you notice your piping system has cracks or breaks in it, it's important you get the problem fixed as soon as possible. Otherwise, you could be dealing with some serious damp issues as well as health risks (if it directly relates to your sewage downpipe).
Our team at ASL Limited provide drain repair services that help get your broken drain systems back and working to full capacity.
Are your drains blocked?
Outdoors, Leak, RainIf you discover blocked drains in your property, it is important to call a drainage professional to sort the problem for you. This will ensure you don't make the blocked drain worse than it already is by forcing the blockage further down the pipes, causing the pipes to burst or break. For more information on blocked drains responsibility, you can read our article here.
Has there been any root ingress?
If your property's drainage system is situated near trees, shrubbery, etc., your drains are more likely to suffer from root ingress. Trees naturally spread their roots out in search of water, and as a result, roots often grow through drain pipes, causing blockages and damp problems.
Root ingress in your pipe system is a serious problem and can cause underground pipes to crack and break under pressure. If your drainage system is suffering from root ingress, this is not a problem you can fix yourself.
Is there excessive condensation in your home?
One of the most common causes of damp in the home is condensation. Condensation occurs when moisture in the air cannot leave your property through effective ventilation. When it cannot leave, condensation settles on the surfaces in your home. Therefore, if your property suffers from excessive condensation, your property is at a higher risk of mould forming due to continual damp problems.
The key to solving condensation is ensuring your home is maintained at a regular temperature and properly ventilated. Improving the ventilation in your home can be extremely effective at reducing the negative and often harmful consequences of damp around your home.
If you notice damp, call ASL Limited.
If you begin to notice the damp problem in your home and you suspect it is the result of a damaged or faulty drainage system, it is important you contact ASL Limited. We can send an engineer to assess and provide a solution to the problem directly related to drainage.