Drain lining, relining and 'no-dig' drain repair costs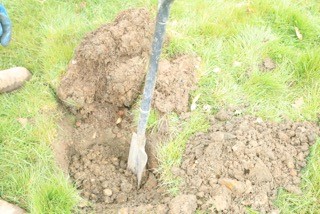 At ASL, we provide a range of drainage services, from cleaning out or unblocking your pipes to repairing and replacing them at affordable prices. Below, we talk about drain lining, re-lining and no dig repair services as well as their associated costs.
Our structural lining service
The structural lining is a "no-dig" drain repair method which will effectively seal your pipework, repairing any cracks that have formed and damaged your drains, causing them to leak.
When we carry out drain repair work for you, we will insert one of these liners into your damaged drain pipes.
This is after the pipe has been injected with the correct mixture of chemicals, and then inflated by either air or water using an inner tube. This keeps the pipe in place while the liner is inserted and left to harden. After this, the inner tube is removed and the liner will be left in place as permanent rainwater or sewer pipe lining repair. 
One of the added benefits of having a liner fitted is that it will create a straight-through section if run without any joins, where tree roots could possibly penetrate and force the pipework to become displaced. This method of drain repair will seal up any and all defective pipes, preventing drainage issues that would normally be caused by having a damaged drain.
How much does drain lining cost?
The drain relining cost, restoring your pipes' structural integrity in the process, can be as little as £70 per linear metre. 
The price we have provided is a guide for you, but the price you will pay from your budget will depend on the work you wish to have carried out. For example, the price will increase if the pipe you need repair for is underneath a building.
The Benefits of Structural Lining as Broken and Collapsed Drain Repair
There are a number of benefits to having no-dig rainwater and sewer pipe lining repair, which we are happy to share with our customers when discussing their options for drain repair procedures. These are:
Little to no disruption to your property or daily routine
No need to dig up driveways or patios
Often completed the same day
"No-dig" drain repairs costs are often halved compared to digging up pipes
No need to get rid of excess soil once the work is complete
CCTV Drain Surveys before Drain Lining Work
In order to check the condition of your pipework before even thinking of drain relining and no-dig drain repair costs, you may wish to have a CCTV Survey carried out first. This will involve our expert team members using a flexible, state-of-the-art camera to take detailed images and footage of your drains. This will help us to spot if you have a blocked drain, a crack in the lining of your pipe, or even help us to pinpoint the start of the damage if your drain has collapsed.
We can establish the cause of any pipe troubles with this part of our service, including reports on potential damage or blockage in soakaways, if you have a septic tank system. To give an example of our prices for this, the cost of a drain survey, plus a service such as a soakaway report, alongside checking and testing the soakaways and delivering an estimate of our findings will work out at £400+VAT.
Pitch Fibre Pipes
Pitch fibre pipework is widely considered an outdated material and is no longer used in the construction industry because it was found to lack durability. Pitch fibre pipework starts to deteriorate by internal blistering and flaking, making the pipe thinner and weakening it. Eventually, the pipework will become so weak that it will start to squash and deform into an elliptical-shaped cross-section.
Because insurance companies regard this type of damage as "wear and tear", it will not usually be covered under insurance policies. The exception to this is when accidental damage, such as activity from tree roots, can be identified as the cause of the damage.
It is necessary to have a structural lining installed when there is a breach in the structural integrity of your drains (dropped joints, cracks caused by penetrating roots), because wastewater may escape and leak out if this isn't done. Escaping water can then wash away supporting soil, which will create a gap below that section of the piping system. This will cause the drain to drop, opening the crack or joint even further. In turn, more water can then escape from the broken pipe, increasing the amount of soil being washed away, causing even further damage. 
This is known as the undermining effect, which can make the drain run downstream, and also damage any nearby foundations. The longer this is left, the greater the damage will be, meaning that it will be more difficult to repair and cost more as well, in comparison to rainwater drain and sewer relining costs.
Once the pitch fibre pipework has become squashed, it may be possible to re-round the pipe. This will bring the pipe back to its original shape and dimension. We carry out this work using specialist machinery, and once the pipe has been restored, we will insert a structural liner into the pipe to seal the run. However, if the pipe is too damaged or deformed for the re-rounding and relining process, it may be necessary for us to carry out pipe replacement instead of attempting repairs.
We Offer Pipe Repair and Replacing
We are experts in every aspect of the drainage industry, and we will be more than happy to help you with any repairs that your pipes may need. From sealing up cracks to completely reshaping your pipes, we know that we have a range of options that are bound to suit what you need to be done to your property. 
If your pipes are too old or too worn and cannot be repaired, we will also be able to replace them, setting you up with the drains you need at a price that will suit you, instead of delaying the wear-and-tear process with an ineffective collapsed drain repair.
If you are in need of new drain lining, or drain relining for older pipes, and have been looking at no-dig drain repair costs, ASL can help.