Everything you need to know about channel drain installation
What is a channel drain?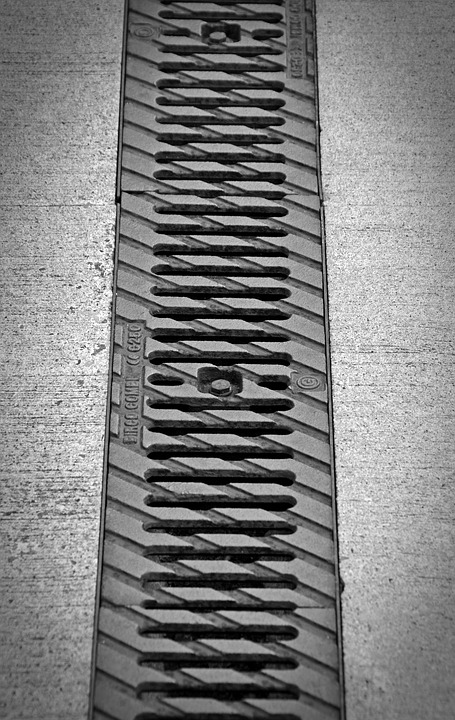 A channel drain is one of the best ways to get rid of extra surface water quickly. Characterised by its long length and narrow width, the channel drain is ideal for discrete installation on driveways, public footpaths, and roads. There are four main types of channel drains: 'cast-in-place', 'liner systems', 'pre-cast concrete', and 'former systems'. The more modern stainless steel drains we will discuss in this article are most commonly referred to as channel drains.
What is channel drainage?
Channel drains are commonly referred to as linear or Aco drains. They are designed to be a discreet and simple drainage solution that can be used everywhere, from the smallest domestic environments to large locations like construction sites or airports.
Despite its discreet and simple design, the channel drain can move enormous water quantities, preventing flooding and standing water. Because the sections of channel drains are far longer than they are wide, they can deal with enormous volumes of water.
Where were the first channel drains installed?
The regular use of channel drains first began in Britain's airports. Due to the high amounts of traffic airport tarmac had to withstand, airports needed a drainage solution with fewer moving parts, which offered more durability.
The first-ever channel drain was designed and engineered by Gatic and installed at Stansted Airport. After its success, airports countrywide started using stainless steel drains to solve their surface water drainage needs.
Common uses for channel drains
Channel drain installation
Channel drains are now widely used in a variety of sectors. Depending on your space's size and your requirements, your channel drain might look a little different. However, channel drain installation is the ideal solution to surface water drainage in ports, docks, motorways, car parks, airports, industrial areas, domestic residencies, and urban developments. If you're unsure whether you need a channel drain installed or a different drain type, call our office today.
Definitions for channel drainage
The generic term for linear systems is channel drainage. This incorporates a channel with an inlet embedded within the constructed surface. The body of a channel drain can be made from various materials, the most common being polymer concrete, plastic or steel. The gratings can be made from cast iron, steel or polymer so that the drain can hardly see the drain itself. This is perfect for spaces in need of discreet drainage solutions – such as commercial environments.
Slot drainage installation
While slot drainage is a type of channel drain, it has one significant difference: the surface is defined by discreet slots rather than grating. The slot drain is a popular choice for those who want specific aesthetic benefits without compromising drain function or capacity. Slot drainage is a great solution for heavy loading areas and is one of the most durable drain types – especially when made from polymer concrete, plastic or steel.
Line or linear drain installation
Linear drainage is a term often used interchangeably with channel drains. However, the difference between the two is that line drains tend to offer more economic drainage due to reduced piping under the ground. The line drain allows for easy construction, eliminating the likelihood of any complications.
The linear drain is ideal for installation and uses on construction sites. Less deep than other drainage systems, linear drains are very well-suited for installation in areas with complex underground services and utilities.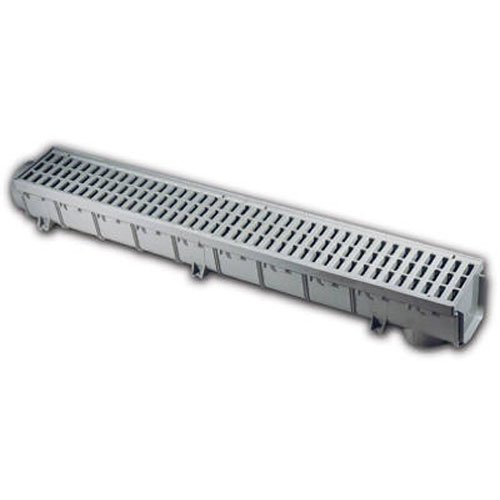 Trench drain installation
One of the lesser-known channel drain types, the trench drain, refers to all the drain systems we've mentioned above and includes 'cast in place' solutions. The trench drain channel is forced by concrete poured into the trench and then either manually or mechanically forced out. The trench drain is perfect for restricted surface access areas and those who require a consistent linear drainage form.
Channel drain installation for commercial and domestic
Channel DrainThe capacity requirements for commercial and domestic environments differ. Domestic channel drainage typically has a load capacity of 5 tonnes, making it the ideal solution for driveways, patios, and paved areas. In contrast, the commercial has a far greater load capacity, making it the ideal solution for industrial settings and areas that see heavy footfall and traffic, such as car parks, pedestrian entrances, swimming pools, outdoor water features, and railway platforms.
The main components of channel drains
There are several components you'll typically find as part of a standard channel drain installation. They are as follows:
Channel Drain Sections: this is the main part of the installation. Drain sections are usually supplied in 1m lengths and combine with slotted ends, making them extremely easy to put together and lock in place.
End Outlets: the end outlet is the part of the channel drain that allows for the sections to be connected to a drainage pipe at the end of the run.
Grating: The grating is the part of the channel drain that sits on top of the channel. Commonly made from stainless steel, PVC or composite, the grating provides a non-slip surface for traffic to pass overhead.
End Caps: the end caps of channel drains allow you to put a watertight seal on the highest end of the installation.
Quad Sections: this allows for up to 4 standard sections to be connected at 90-degree angles. This allows the drain installation to work around corners, tight bends, or even meet other sections at a T-junction.
Sump Units: this is an optional component of channel drain installation. A sump offers a silt basket that helps prevent blockages. It typically includes a water trap that will prevent any odours from standing water.
You can buy components individually. Alternatively, some manufacturers offer a channel drainage installation kit that includes all the integral parts you'll need.
Channel drain installation with ASL experts
At ASL, we offer professional drain installations carried out by our fully-trained engineers. We take the time to advise you on the best type for your requirements, the installation method we will use, and whether you have any questions.
Note: Until a survey has been conducted with a site level to check the drains are sufficient and to work out the flow, we won't begin the installation process or answer any questions. Contact our office on 0800 181 684 for more information. It may help you to read our blog article entitled 'Does my house have surface water drainage?'.
Channel drain installation testing
Before we lay the drains, we carry-out precise levels. Once we have installed your channel drain successfully, we carry out thorough testing. We test the drain by flushing water through. This helps us ensure that all connections are completely watertight. What's more, this process highlights whether any minor problems need addressing. We are proud to say that we never leave a property until we are sure the channel drain is properly installed and fully functional.
Unsure about drain installation regulations and what they mean for you? Arrange a survey with ASL Limited, once the survey has been completed, we will be able to answer all of your questions.