Example solutions for ponding water or backed up sewage.
Example options for a solution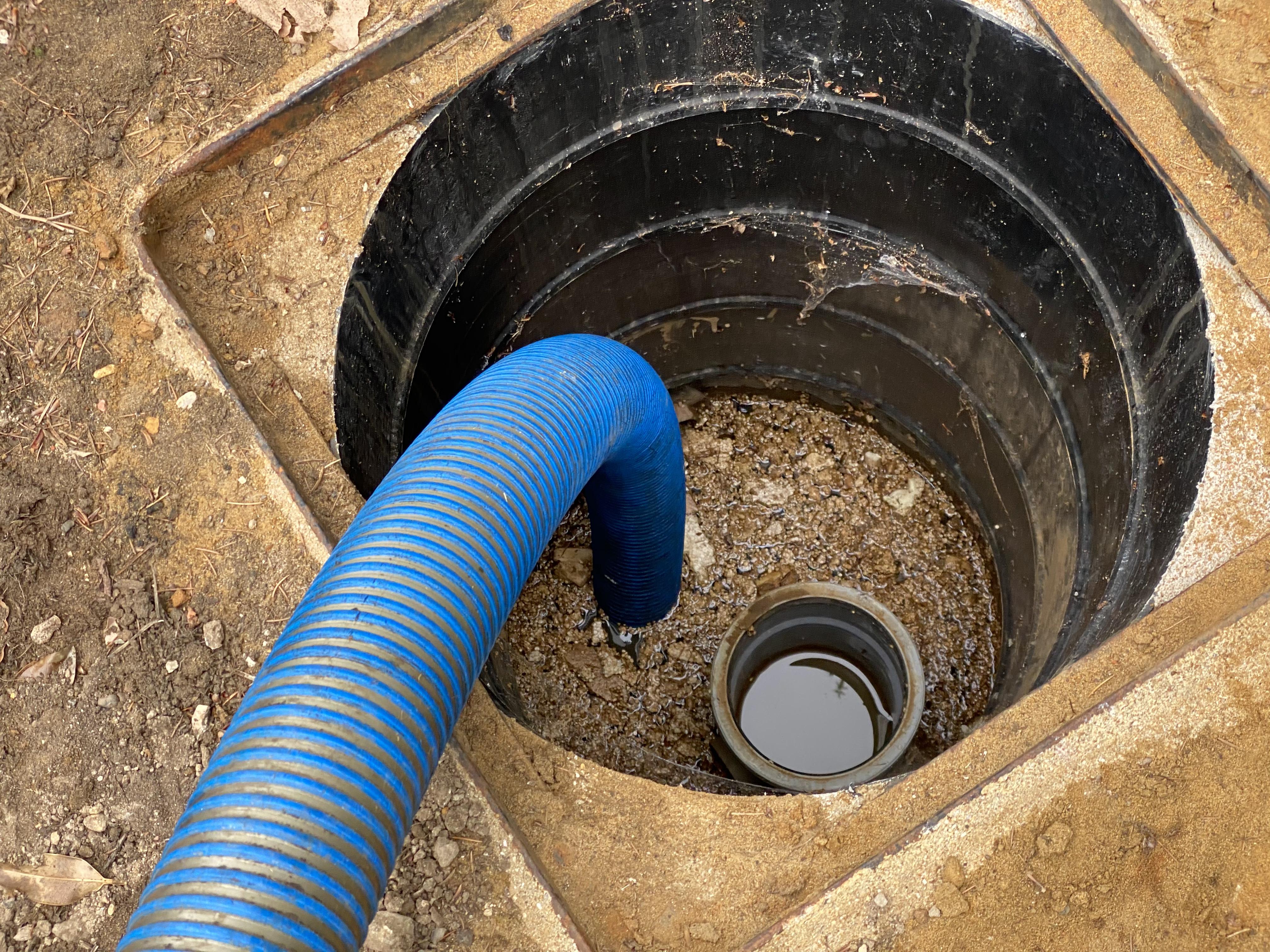 Recommendation – Option 1 (Additional tank) Preferred option 
Supply and install an additional 800 gal septic tank.
Empty the contents of the existing septic tank with our waste tanker.
Excavate and construct new soakaways using 8 ton of flint materials.
Cover the soakaways with a polythene membrane.
Supply and install 110mm uPVC pipes and fittings.  
Spread any excess spoil on site. 
Carry out High Pressure Water Jetting to drains towards the house to remove excess fats which have built up because the tank has not been working properly. 
Insert a CCTV Camera into the drain run to check the existing pipework. 
Test for rain water entering the sewage system.
Our charge to carry out the above works is £5,200.00 plus VAT inclusive of labour, plant and materials. Price is subject to a test hole 
Recommendation – Option 2 (Connect to the main public sewer)
Contact the local authorities on your behalf, and obtain plans in order to design a pumping station to pump the waste to the main public sewer or by using gravity alone. 
In order to eliminate or confirm this possibility, please forward a cheque for £250.00 plus VAT so that we can obtain the necessary plans and conduct a survey to pursue the matter further. 
Please note that we have no present information on where the main public sewer is or is going to be in the future.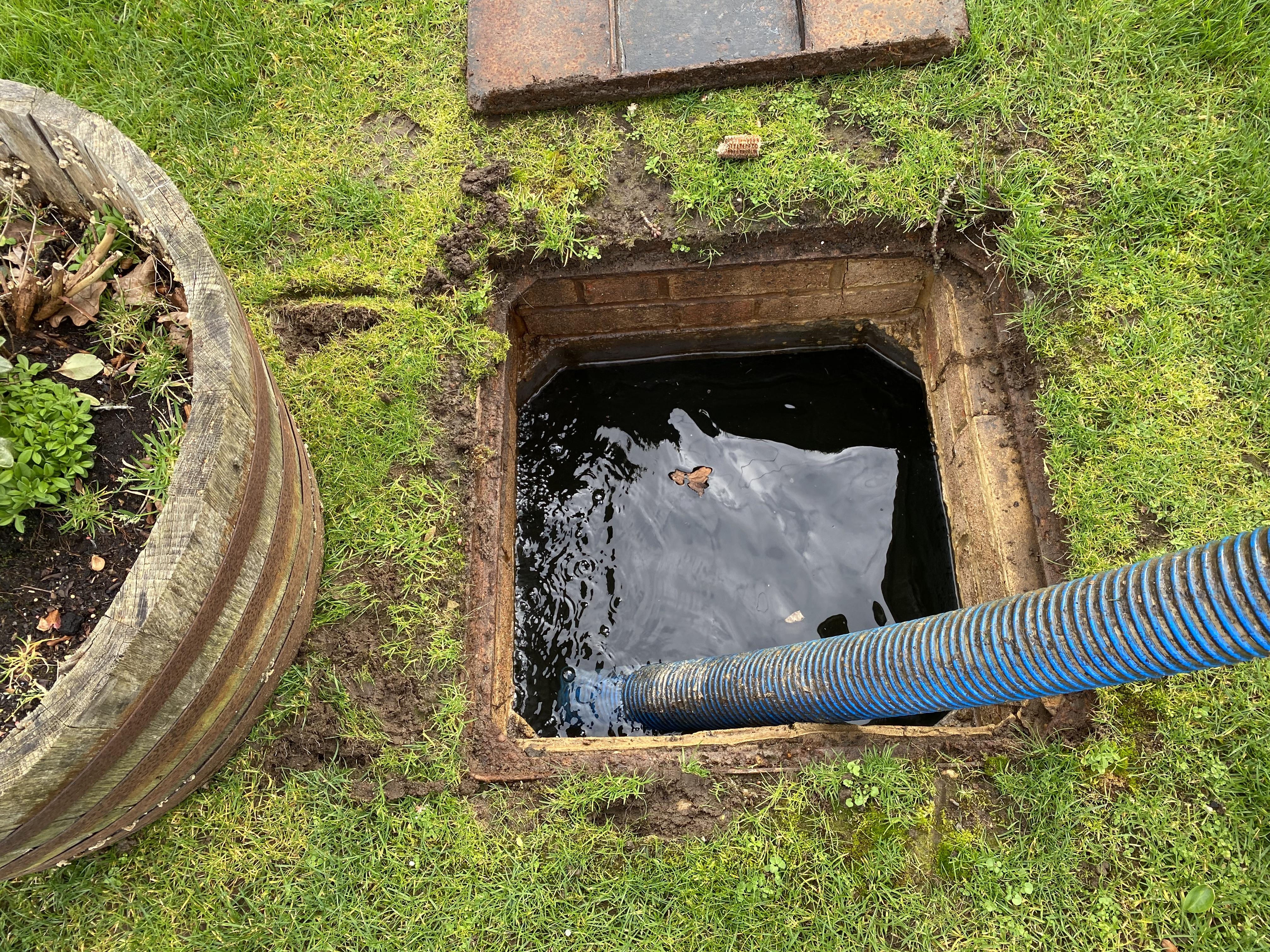 Recommendation – Option 3 (Cess Pit)
To supply and install a 4,000 gallon cesspit in accordance with today's standards which does not need any consent to discharge from Environmental Agency.
Although it is your legal right to install such a system, it is not highly recommended as a cess pit is designed for containment only and normally requires emptying every 9 to13 weeks depend on usage, size of family etc. A cess pit is only installed these days when no other option is available or possible. In our professional opinion a cess pit can devalue a property by at least £40,000-£50,000 as this type of sewage system is the least preferred. 
Our charge to carry out the above is £22,000.00 plus VAT, subject to the soil's suitability. Price excludes de-watering and sheet piling if necessary.  
Recommendation - Option 4
We believe that the supply and installation of a Treatment plant (Slightly larger than required) would provide the best long term solution. We have found high specification treatment plants robust and very reliable in use. We use Treatment Plants that have the advantage of very few moving parts, so there is less to go wrong mechanically, and they only require emptying down annually, rather than every 4 - 6 months, so this much more convenient, and cost effective. 
Our provisional estimate is subject to the completion of our influent questionnaire, To give you an indication of the likely costs, please see our provisional estimate presented below :-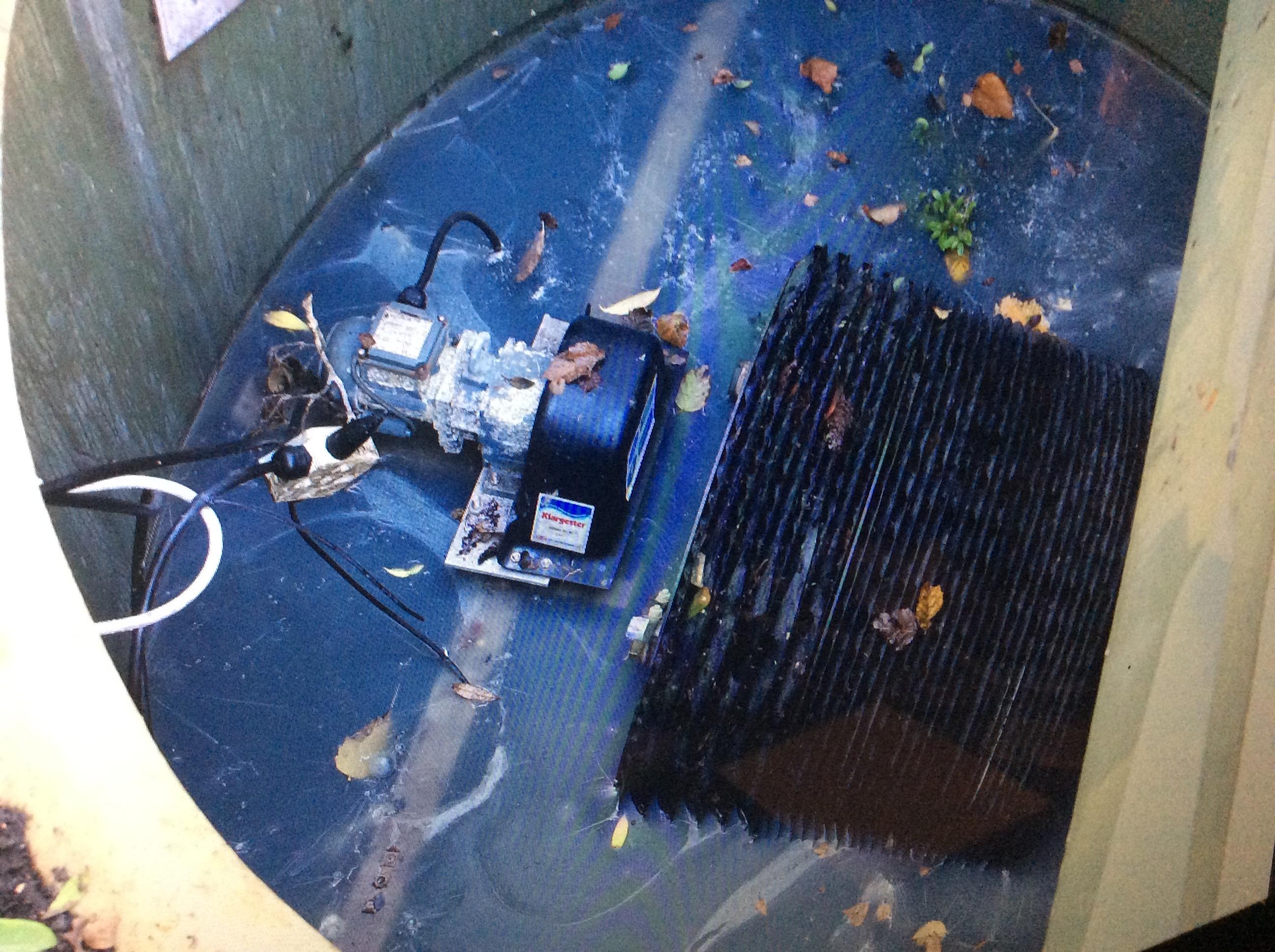 Provisional Estimate
To supply labour, plant, materials and equipment to install a Treatment Plant 12 population for a maximum peak resident population of 10 persons).
To construct a sampling chamber immediately after the treatment plant, as required by the Environment Agency.
To divert the existing drainage to the treatment plant.
Connect to the existing outfall pipe. 
The excess treated water, if any, can be used to feed the local shrubbery possibly via a small pump. 
To leave the site in a tidy state.
Our charge to carryout the above works is in the region of £11,000.00 plus VAT subject to survey and agreements. Price includes electric an electric cable and connection.
ESTIMATE – New Soakaway/ land drains
To attend site with a mechanical excavator and large dumper  
To carry out a porosity test to determine the absorbency of the ground
To excavate and construct a trenched soakaway and infill with approximately 8 ton of flint stone
To cover the land drains with a geotextile membrane
To connect to tank system using new uPVC pipework
To surround new pipe in shingle
To backfill excavations and leave flat
Our charge to carry out the above works is @£4,800.00 plus VAT inclusive of labour, plant and materials. Price is subject to ground conditions and excludes making good excavated area.
To assess the optimum treatment plant for your property, we require full information regarding the influent (that which will flow IN to the treatment plant. Please complete the enclosed influent questionnaire and return it to us in the addressed envelope provided. 
If you have any questions, or require guidance, please do not hesitate to contact us for assistance. You should bare in mind that it is advisable to install a treatment plant capable of servicing the requirements of a full household at peak capacity, so that there are no embarrassing limitations when entertaining, or when selling the property in the future. Similarly, if you are considering extending or enlarging the property at some point in the future, it would be advisable to install a treatment plant that could cope with projected numbers, rather than the current numbers. 
Bearing in mind there are many factors and circumstances that dictate the cost of any job so please don't be put off by someone else's quote. It's always best to give us a ring and get a quote for your own situation and solution. After all quotes are FREE and there is no obligation to take us up on it. Call 0800 181 684 today.