Fixed price blocked drain clearance.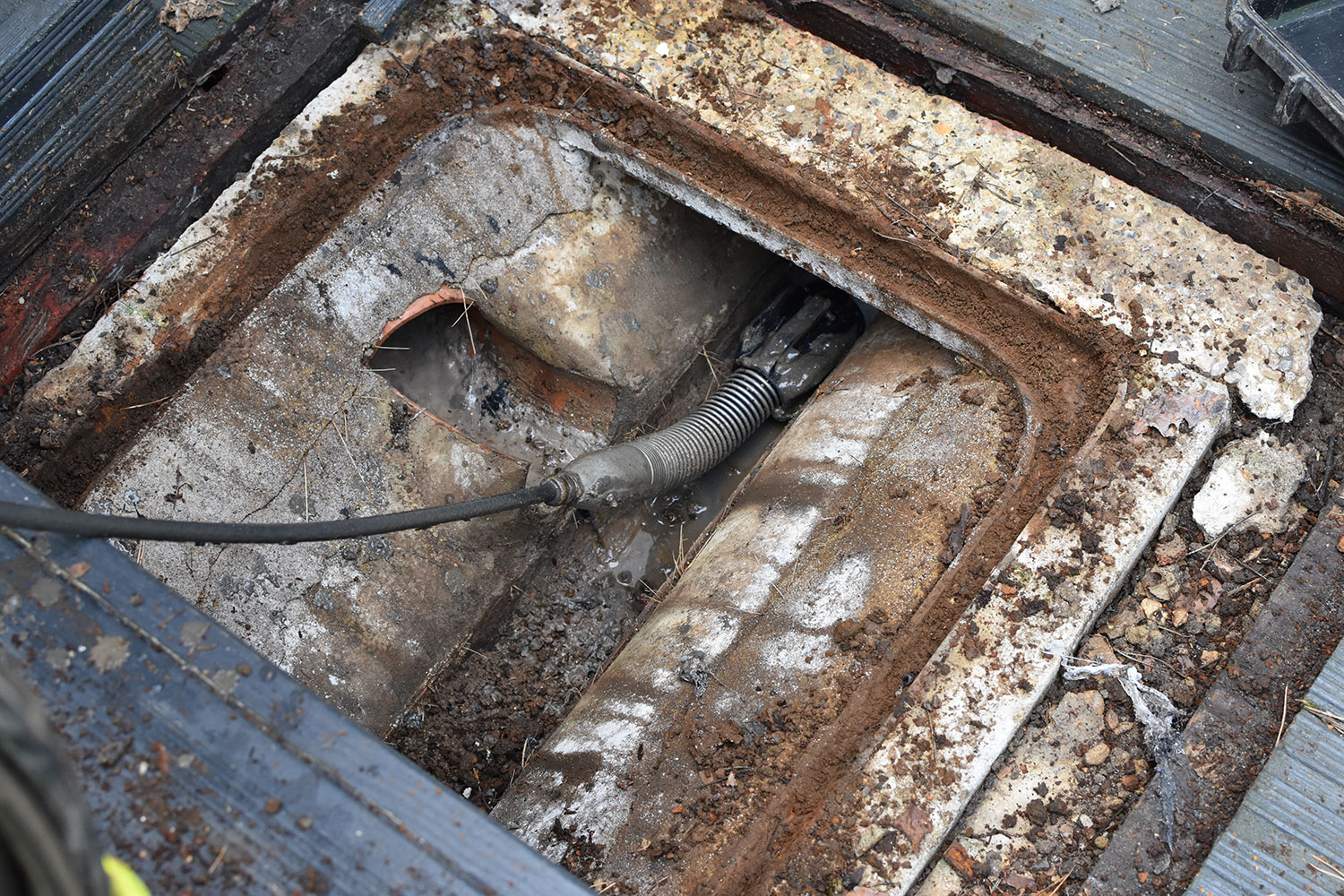 A blocked drain is such an inconvenience – it's annoying when a basic drainage system that we take for granted daily stops working and backs up overflowing in our sinks, toilets, shower or outside drains. 
You, most likely, want to get this problem fixed as soon as possible. Here are some helpful steps you can take to make the process as smooth as possible.
Step one – check who is responsible for the blocked drain.
As explained in our blog entitled: 'Blocked drain responsibility: Where does it fall?', if the blocked section of the drainpipe is shared with your neighbours, the responsibility of clearing the blocked drain usually lies with your local water authority. If that is the case, they can usually clear the blockage for FREE. 
It is best to check with the company you pay your water rates to (you can usually find this on your water bill). If they do not take responsibility for that section of the drainpipe, you could then either be charged high fees to get it solved or left to source blocked drain clearance yourself. If you can't find your water bill you can enter your postcode on this website and see who your sewerage service is provided by.
Step two – call a professional to unblock the drain.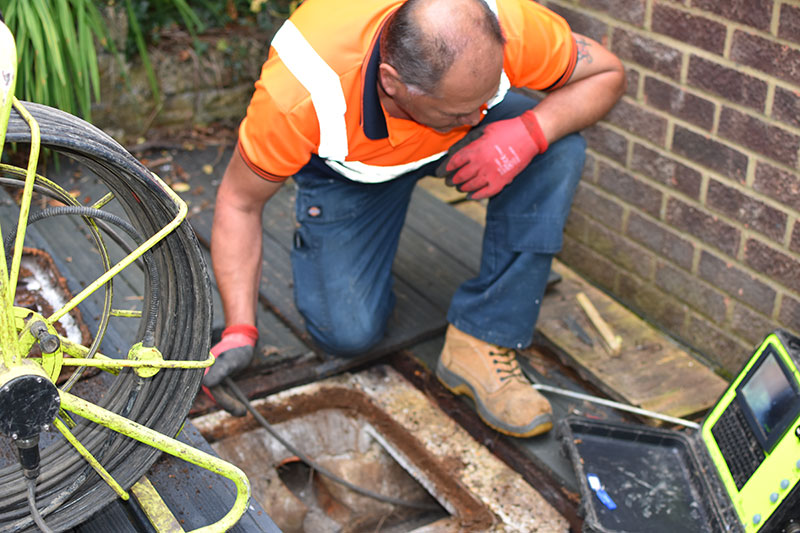 If the blocked drain is your responsibility, you can call a professional blocked drains company to come and clear the blockage. Unfortunately, it can be a gamble on who is going to do a good job. 
We can only speak for ourselves, and we feel that we charge a fair price for unblocking your drain. We arrive on-site with the equipment, expertise and determination to leave you feeling happy and relieved that your drain is properly cleared. It is worth noting that in our vast experience, we have most drains cleared within half an hour.
Step three – what do you do to unblock my drain?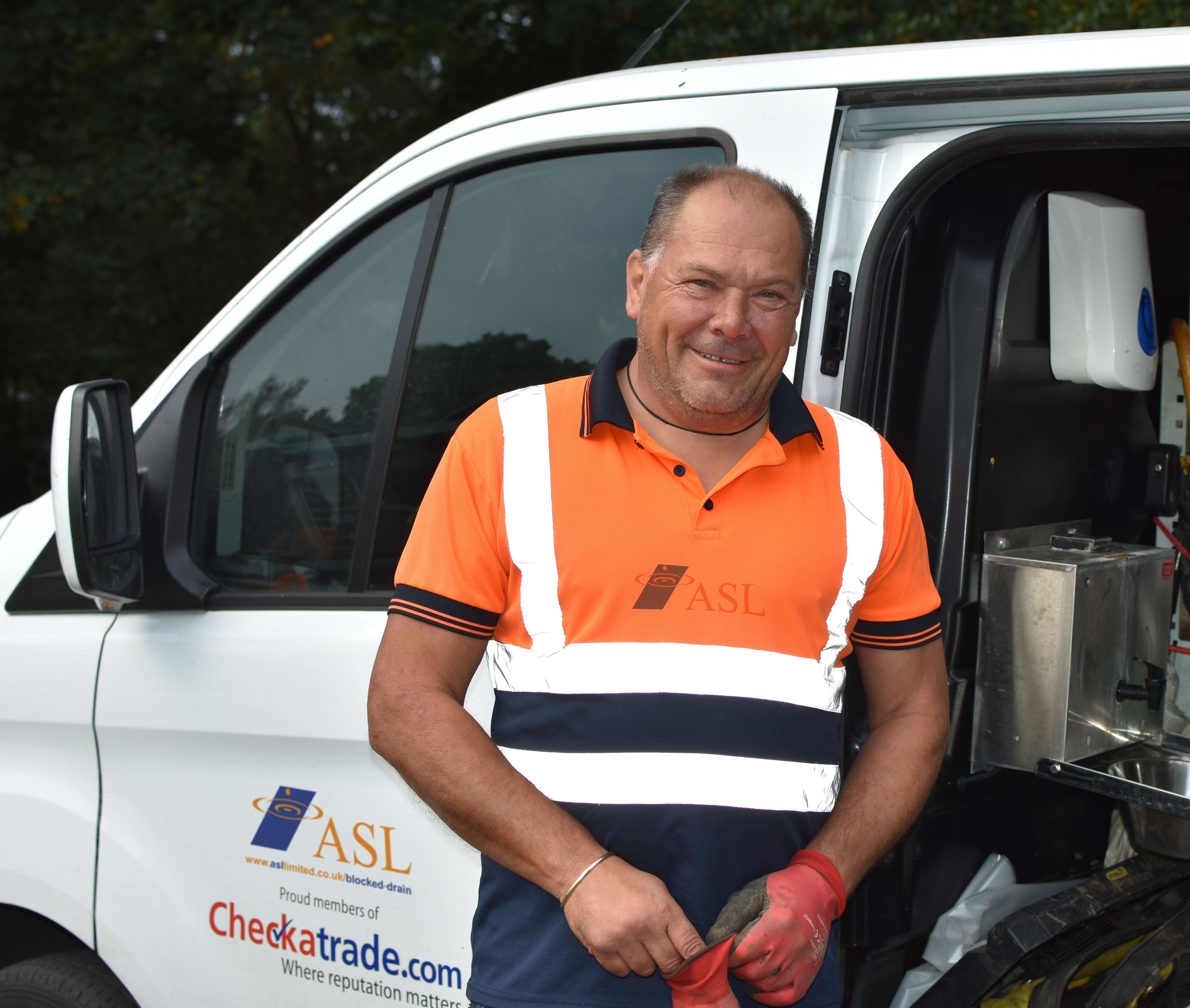 An ASL Limited blocked drain operative (for example; our Darren) will assess the situation and then, using rodding and light jetting, will unblock the drain. Once they have shifted the blockage – just to make sure it is clear – they will flush water through to see that the drain is flowing and give us a clear view of the drain. 
We then use our drain camera to take a quick look inside the drain and check that the cause wasn't something like root ingress or a cracked/collapsed drain. After all, there is no point in us going away with you thinking it's all sorted only to find the drain is blocked again in a month or two.
Step four – what if it's not just a simple blocked drain?
Whatever we discover, we will give you a report of our findings. If repair work is needed, we will provide you with a quotation. You can then choose to act on our advice or not. We can then carry out the work for that permanent fix depending on your decisions following our report. At ASL Limited we have all the equipment we need for any drainage repair and carry out all drainage repair works ourselves. 
It is reasonable to understand that if your drain cannot be unblocked because further works are required we will provide an estimate for those works but the £69 is still payable for our visit.
If you have a private sewage system, your blocked drain may be connected to it. That could present other causes that may well need attention. If this is the case, our blocked drain operatives can recognise that and identify the need for further investigation before forcing a blockage further into your private sewage system or drainage fields.
If you have any questions or would like to book us to unblock your drain, please call our friendly office team on 0800 181 684 today.