How a percolation test should be carried out
If you're looking to have a soakaway system installed on your property, it is important to have the soil checked to ensure it's suitable. To check whether the soil on your property is suitable, you may have to carry out a percolation test to avoid any problems before installing land drains or a soakaway installation.
What is a percolation test?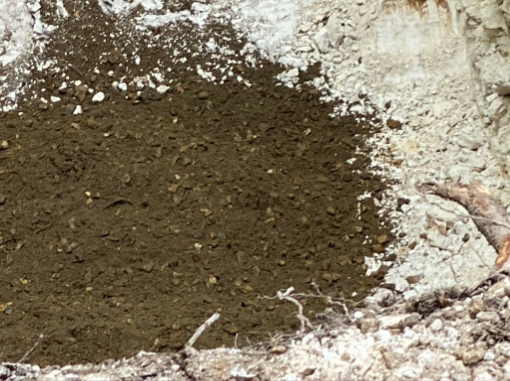 Dry soil
A percolation test determines the rate at which soil absorbs a particular volume of water. The type of soil will change the results of this each time.
However, a percolation test should tell you whether the ground conditions are
suitable and, if so, what surface area you need to house a soakaway.
Poorly draining soils
Soil types that will commonly produce a failed percolation test due to bad or ineffective drainage are as follows:
Sandy clay
Clay
Silty clay
If you have any of these soils on your property, it may prohibit your chances of installing a land drainage field as there's a risk it won't work effectively due to poor percolation.
The best soil types for soakaways for surface water
Well-draining soils ensure your soakaway or drainage field can work effectively, drain properly, and keep your pipes flowing well. Some of the best soil types for soakaways are as follows:
Sand
Chalk
Gravel
Sandy loam
Clay loam
Why are the right soil conditions so important?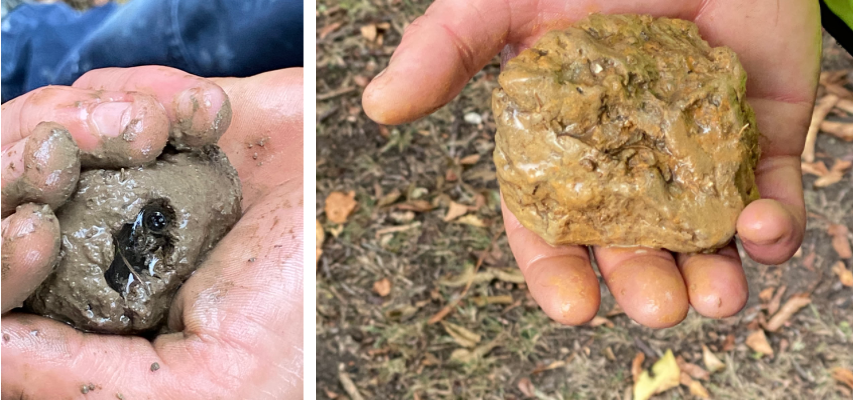 Different soil types
For your soakaway to function properly, the ground conditions have to be just right. The soil shouldn't be too saturated or too porous, as either can have a negative effect on how the wastewater travels through the soil.
An example of how soil conditions can affect land drain efficiency is clay-based soil. Clay is not a suitable soil type for soakaway installation. The wastewater would pass straight through the shallow or limited topsoil, hit the clay, and either travel sideways or back up to ground level. This can cause wastewater to flood the surface of your property. And that's just one example of how different soil types can affect land drain efficiency.
So, it's important to carry out a percolation test to check whether your home's soil is right for a land drain.
How to perform a percolation test for surface water
A percolation test method usually involves three test pits being dug. Ideally, it would help if you located these test pits in the same place you hope to have your soakaway installed. This will help make your results more accurate. Once you have dug the pits, they should be flooded first. If the water has not drained away after six hours, the percolation test has failed, and the soil is not right for soakaway installation.
However, if the water has drained away, the test can be carried out.
Once the water has drained away, you need to fill each test hole with water to a set level. Once you've spent time filling the holes, use a measuring stick to measure the average time in seconds Vp taken for water to drop to a certain level. Repeat this process multiple times in a trial hole to have an average reading for each and across all three.
This average gives you what's called the Vp required measurement. The 'percolation value' is otherwise known as the speed at which the water percolates through the soil. In general, if the levels required for the water percolation between 15 to 100, the soil on your property is possible for a soakaway or land drains, sometimes called a drainage field.
For a more in-depth description of how to carry out a percolation test and Vp's average value, you can find the full instructions on page 3 of the gov.uk website.
How to work out the soakaway surface area
Once you have the Vp measurement, you can then use the following formula to work out the required soakaway surface area:
A = p x Vp x 0.25 (this is for septic tanks)
A = p x Vp x 0.20 (this is for sewage treatment plants)
A = this is required for drainage field floor area in square metres.
P = this is the number of people served by the tank (to work this out accurately, you should consider the maximum number of people who could live at the property).
Find out everything you need to know about soakaways so that you're ready, come installation.