How to unblock a bath drain
You may be able to clear a blocked bath drain by yourself, and we have listed some methods below if you wish to attempt this process. However, it is also possible that these methods will not work, and some can even cause further damage to your pipes if they are incorrectly performed. Please follow manufacturers guidelines when attempting to unblock your bath drain and be prepared to call a professional before it worsens.
Home solutions for clearing a blocked bath drain
Below, we have listed a selection of the methods you can use to unblock a blocked bath drain if you intend to carry out the work yourself. Methods include:
Hot water
Drain snakes
Water jetting
Drain cleaners
Plungers
Remove the blockage by hand
When you decide to attempt one of these methods to unblock your bath, please wear PPE and follow the manufacturer's guidelines.
Plungers
Plungers remain one of the most effective ways of clearing stubborn blockages in bath drains. Ensure the end of the plunger is submerged in the water, and then use a back-and-forth plunging action to unblock the bath drain. Once completed, flush the toilet to see if this method has worked.
Hot water
Pouring boiling water down your bath drain may be able to clear any leftover debris that could be causing a minor blockage. This may not work if you have a bath drain blocked with hair, but pouring hot water down your drains should keep them clean of buildups of soap scum.
Drain snakes
Another method that you may choose to try is using a drain snake. These tools can work their way around pipes to break up minor blockages and get the water flowing again.
Once you can feel the blockage with the drain snake, push against it until the water begins to drain. If you cannot feel any drain clogs using this method, it is most likely that the problem will be out of reach.
Drain cleaners
If you need a stronger solution, you may need to consider using a chemical drain cleaner, as these are often able to break down soap scum and hair blocking your bath drain. At the same time, wearing rubber gloves, having read the manufacturers guidelines carefully.
Remove the blockage by hand
If the blockage in your bath drain is close enough to see, it may also be close enough for you to reach in and take it out by hand simply. Remove the drain cover and reach inside, pulling out the soap scum or hair blocking the bath drain, and it should flow normally again.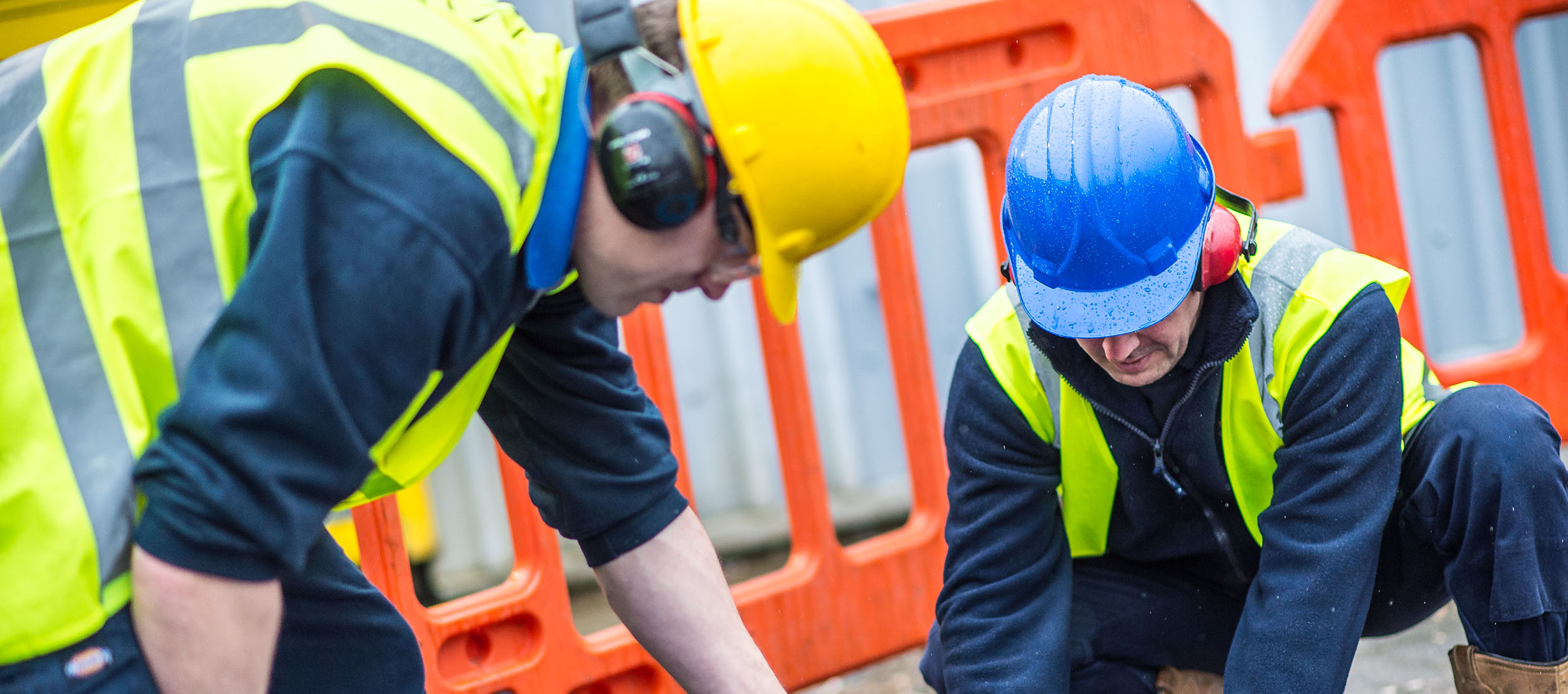 When to call the professionals
The home methods listed above can be effective at clearing blocked bath drains, but this does not mean that they will unblock a bath every time. In some circumstances, the blockage may be too far along the pipe for certain methods to be possible, or they may be too large for a home solution to have any effect. Trying to use one of these home methods may have made the problem worse, either by pushing the blockage further along the pipe or damaging the drain itself.
If you have used a home method to unblock a bath and damaged your drains, this will lead to further complications. You will have to clean up and repair any parts of your home that were damaged by overflowing water, as well as pay for repairs to the drain. The pipe may even need replacing, which will make the cost even higher.
Our methods for clearing a blocked bath drain
Here at ASL, we have several different, professional methods which we have used to unclog bathtub drains for many satisfied customers. When our team comes out to you, we can guarantee that one of these methods will leave your drain blockage-free in little time and with minimal disruption.
Our own solutions for unblocking blocked bath drains include:
Drain cleaners
Drain rodding
Wet vac
Descaling
Drain jetting
Our dedicated team members are highly trained to carry out any work you need to complete, including clearing blocked bath drains. Once the problem has been identified, either by sight or via a CCTV drainage survey, they will be able to suggest a course of action to get it removed.

If you have been having problems with a blocked bath drain, get in touch with ASL Limited today. We know how to unblock a bath drain and can send some of our team members out to you in no time at all. They will swiftly identify the problem before setting out to get it fixed.