How to unblock a u-bend in a drain
A frustration that not many homeowners think about until it happens is the problem of the blocked drain. If your kitchen or bathroom sinks, shower trays or toilet bowls are not draining correctly, this could be a sign that the pipe is blocked. This could become complicated to get unblocked if the problem is located in the u-bend.
This is where ASL can step in and help. With years of experience in the drainage industry, we have seen and unblocked a wide range of pipes for our customers. We can provide help and advice to unblock a u-bend in your drains.
If you have a blocked drain and need it taken care of quickly and efficiently, or you are not sure you can do it, get in touch with us today. One of our trained staff members will be happy to come out and help you get your drains back to full working order.
Locate your problem u-bend
The first step in clearing a blockage out of your u-bend is locating the pipe section with the problem. This will not be difficult to do with facilities found inside your home, as the u-bend in your kitchen or bathroom sink should be found underneath the basin (sometimes behind a stand or located under the counter). In contrast, any u-bend in a toilet will be built into the main system. 
If the problem is located in an outside drain pipe, finding the u-bend might be slightly more difficult. You may be able to take a drain rod and gently feel around until you find the bend in the pipe. However, there is a chance that you will be in the wrong place. The first step is to find an inspection chamber downstream. If this chamber is completely clear, go back to the interceptor. If the next inspection chamber is blocked by sewage, this is the chamber you will need to work from.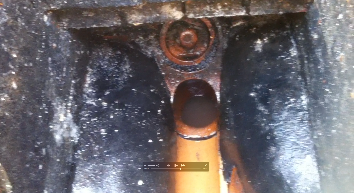 For the most precise results, we recommend getting a CCTV drain survey from us. We can map out your drains and correctly determine the shape of your pipes, as well as locate the source of your drainage problem. 
Dangers of not clearing blocked drains
It must be warned that pests such as rats thrive on undigested food and sewage, which spills out onto or even seeps into the ground. It is possible to develop Weil's disease, a flu-like illness that it is possible to contract if you come into contact with rat urine. If you have a persistent headache, or someone in your family has one, please call a doctor. The condition can develop and damage your liver and lungs (inflammation in both), kidneys, cause jaundice and spread to your blood (this may be hepatitis). In rare cases, Weil's disease can be fatal. Further symptoms can include attacks of breathlessness, tightness in your chest, dry coughs and wheezing, as well as skin and eye infections, fevers and aching muscles and joints.
Working in and around raw sewage (with or without food particles), from blocked drains or land drainage overspills, can also cause symptoms of various illnesses in itself. Please especially be aware of the risk of gastroenteritis. Signs include stomach pains or cramps, diarrhoea and vomiting. Please call a doctor if you or your family exhibit any of these signs after exposure to wastewater from a blocked drain.
How do Microorganisms Enter the Body?
The most common way that microorganisms enter the body is by hand-to-mouth contact. This usually happens when a person eats, drinks or smokes, but it is also possible if you wipe your face with contaminated hands or gloves or from licking splashes from your skin.
Skin contact through cuts and scratches, wiping your eyes and nose and breathing in dust or mist can also cause microorganisms to enter the body.
Clearing the Problem
There is more than one way to unblock a u-bend. The method you may wish to use will depend on which appliance in your home is having trouble. Some of the methods of clearing the u-bends in your drains are listed below. You will need to wear rubber gloves to protect yourself from bacteria when carrying out any of these cleaning methods.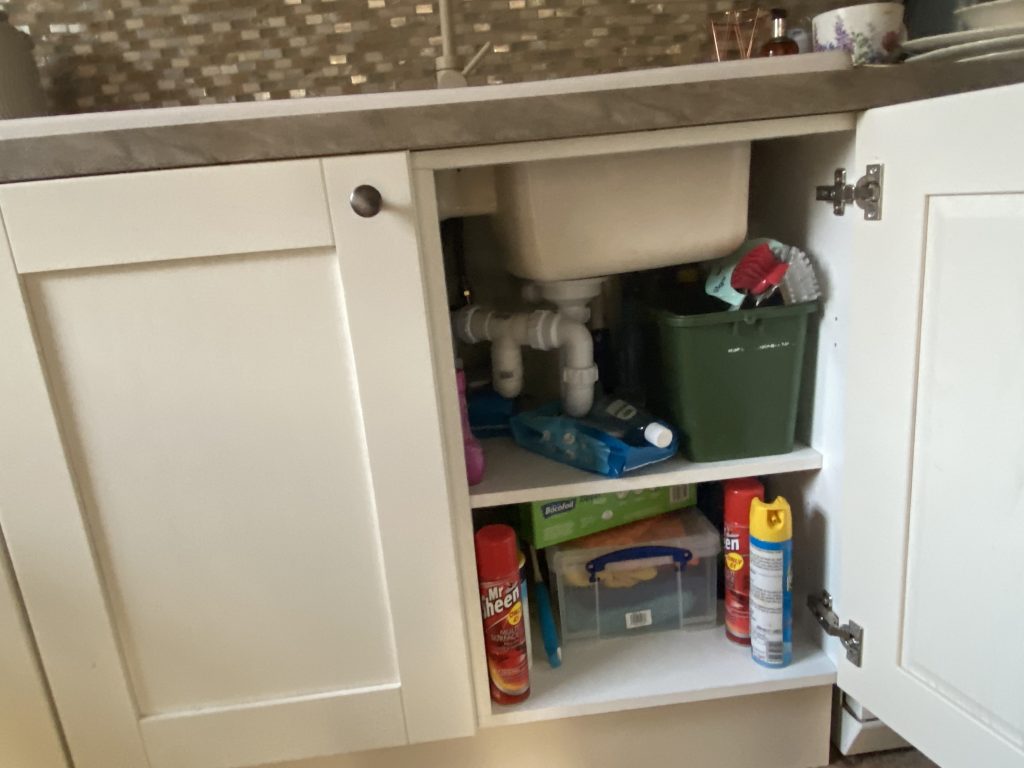 How to unblock a u-bend drain
Unblocking a toilet u-bend
There is no 'best way' to unblock a toilet u-bend. There is only the most suitable method for the problem your toilet has. For lighter blockages that can easily be broken up, a chemical product should be enough to clear your toilet out. Pour it into the toilet and wait for at least fifteen minutes. If you see the backed-up water starting to go down, you will know that the blockage is clearing. When the water's height appears to be back to normal or close to it, flush the toilet to finish clearing the problem.
You may wish to use a toilet auger or plumbing snake for heavier blockages to remove it instead. To do this (using a flexible tube to protect from scratches, marks and damage), place the tip of the auger into the opening of the blocked toilet's u-bend and drive it forward through the opening, turning the auger as you go. When only the handle is visible, pull it back out and repeat the process several times to ensure the blockage has been cleared.
If neither of these methods works, you will need to call a professional drainage service.  At ASL, we know that we can help with any blockages in your drains, including unblocking your toilet past the u-bend. Get in touch with us, and we will send one of our team members as soon as possible.
Unblocking a Kitchen Sink U-Bend
Most blockages in kitchen and bathroom sinks are caused by buildups of fats, oils and grease from cooking or washing and little pieces of soap and food that end up going down the drain. The u-bends in sinks are the lowest parts of those pipes, so it is difficult for them to pass along and keep the section clean if something settles there. 
To unblock a u-bend in a sink, you or a blocked drains repair person should remove the u-bend from the pipe with a wrench or spanner and examine it. Clear out any blockages that you find inside and inspect them to ensure there has been no damage to the sides, such as cracks. If the blockage was only in that part of the pipe and did not extend further into the rest of the system, you can replace the pipe exactly where it was, tightening the seals just enough to prevent it from moving or leaking.
If you attempt to carry out this work and discover that you cannot complete it or find another problem with your pipes, contact us right away. We can help you unblock a sink's u-bend and help to fix any other problems that may be affecting your drains.
Unblocking an Outside Drain U-Bend
The first step in unblocking a u-bend in an outside drain is to check if clearing out debris from the top of the drain and the gully solves it. If this doesn't work, chemical products or using a drain rod may work. The latter will involve taking the rod and gently feeling around for the blockage, pushing parts of it away. If it is successful, it will break down the debris, and you will be able to pour hot water into the pipe to flush the rest and clear it.
When to call the professionals
If you need the u-bends in your drains unblocking in your home or business, get in touch with ASL today. We can send one of our team members out to you in no time at all and they will be able to solve the problem soon after diagnosis. We have seen a large variety of drainage issues over the years, so are confident that there is nothing we haven't seen before!
Our service is available 24 hours a day, 7 days a week, and we offer everything at a fixed price to suit your budget.
Contact us and we can get your drains back to working as they should be, so you can get back to everyday life.