How we repair water mains at ASL Limited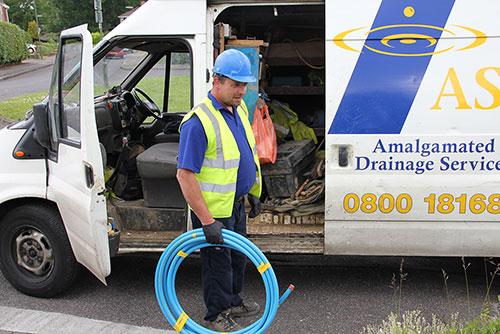 We specialise in water main installation and repair. Below are some of the factors you need to consider regarding water main repair services.
Why water mains need repairing.
Your water main is the main pipe bringing water into your home, so if it is damaged somehow, getting it repaired is very important. If you don't have it repaired, your metre continues to run, so you're essentially paying for a leak. For more information on how we can help with this particular problem, visit our article on understanding water mains.
A break or crack in your water main will cause water to flow out of the pipe and eventually reach the surface level, whether that be on the street, in the basement of your home, or flooding your front lawn. A break in your water main can lead to contaminated water in your home, so it is crucial to have a broken water main professionally repaired.
The water main repair service we provide.
We can carry out a comprehensive water mains repair service for our customers and are proud to provide fast response times to all calls. Our team of water main specialists can usually locate leaks in your water mains by observing some common tell-tale signs, such as:
Boggy ground or depressions.
Water running above the surface of your property.
Dropping water pressure throughout your home.
Flooding in your basement.
Listening for sounds of a leak.
Once our water main specialists have located the problem, they will then excavate the area to expose the water main so repair work can commence.
How to detect leaks in your water mains.
Many leaks in the water main can go completely unnoticed and, as a result, can cause extensive and often costly structural damage to your home. A damaged water main can include mould, mildew, damage to flooring and walls, and subsidence.
Unfortunately, water main leaks are often hard to reach places, such as your driveway, patio, etc. Leak detection is a specialised skill, and our team has the experience and technology needed to search out any leaks in your water mains accurately.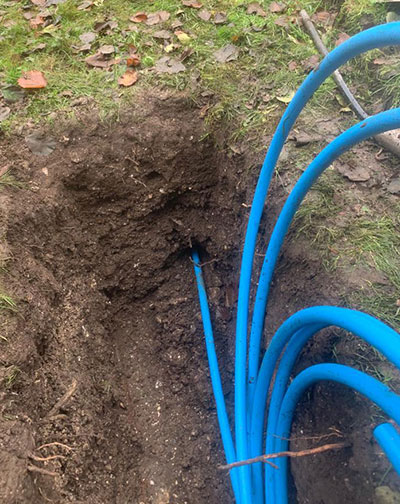 We use moling for water main repairs.
Our moling equipment allows us to divert the existing water main without the need for extensive excavation. This is hugely beneficial as it ensures we can easily replace our customer's water mains without their gardens having to be dug up completely.
A mole is a very clever piece of machinery that works by moling into the ground via a launch pit and digging through the ground for up to 10 metres. Moling is one of the most effective excavation methods and is especially useful when installing a main beneath hard surfaces, such as your driveway.
Watermain repair services rated 5 stars on check-a-trade.
Customer satisfaction is vital to us, which is why we are listed on Check-a-trade, where our customers can leave honest reviews of our services. There is nothing prospective customers value more than honest reviews and recommendations from previous customers. In fact, one of the ways we gain our customers is through the recommendations of others, so honest review sites such as Check-a-trade are significant to us.
Contact us for water main repair today.
If your water main needs repairing and you want a qualified team of specialists, contact us today. Whether you need your water main repaired or a new installation, we work hard to provide you with a cost-effective solution – whatever your requirements.