Lateral drains: everything you need to know
What is a lateral drain?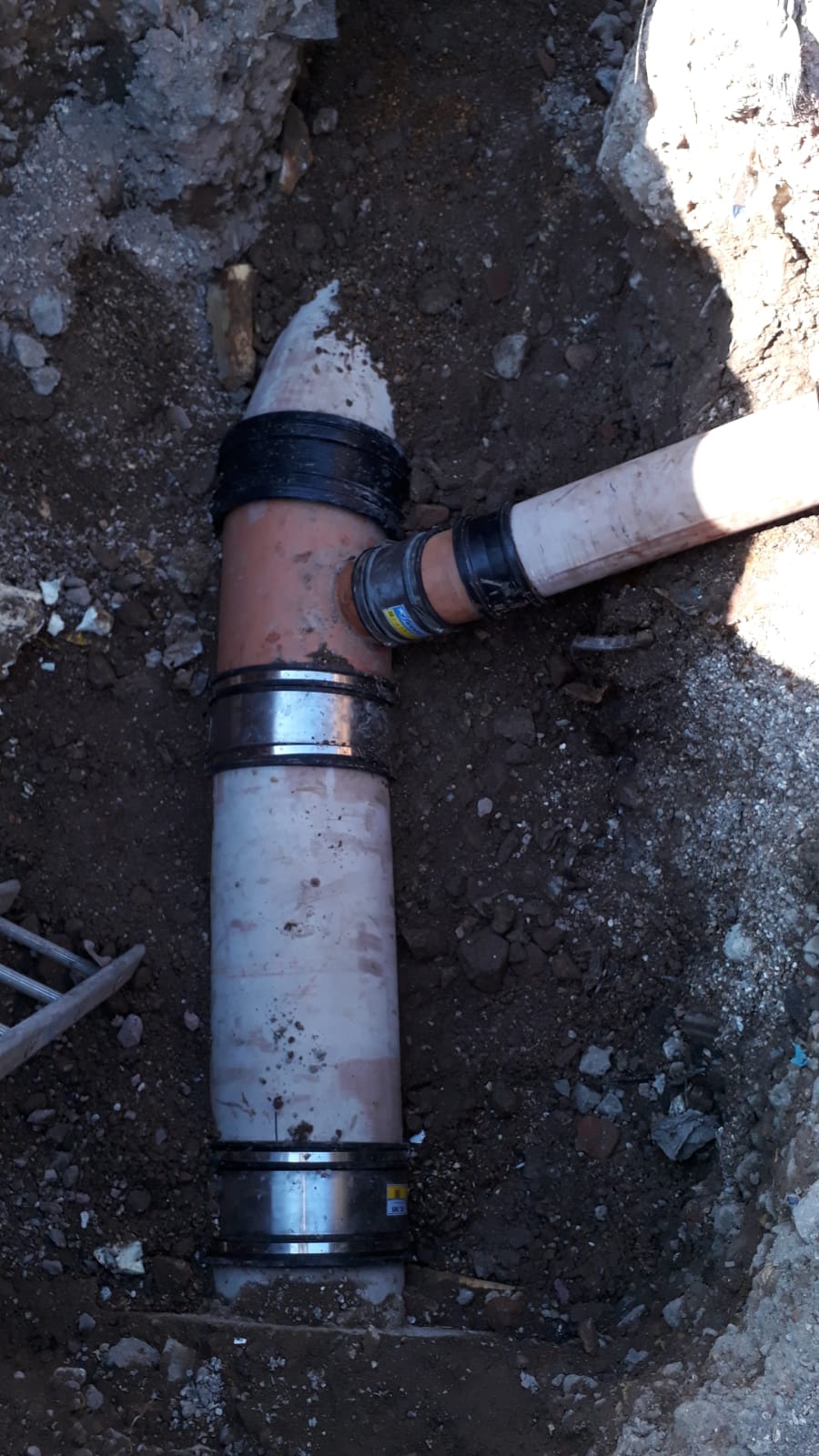 A lateral drainage system is a series of drain pipes connecting the main sewage system or public sewer network. Lateral drains are connected to the drains found on your property, but will most likely be found outside your property's boundary, often underneath a pavement or public road. 
However, this is not always the case, as they can also run within your property boundary if you share the lateral drainage system with your neighbours. When this happens, the lateral drain pipe will instead cross over your property's boundary to join the two property's systems together.
Who is responsible for lateral drains?
While lateral drain lines are connected to your private systems, they become public once they have crossed the established point on your property's boundary. As of October 2011, public lateral drains are the responsibility of your local authority. In this case, this refers to the local water and sewage companies. 
This means that if a lateral drainpipe outside your house becomes blocked, sustains damage, or needs replacing after many years of use; it will not be your responsibility to see that this is done. Your local sewerage company or water company should handle blockages, maintenance and repairs instead. 
To determine if an old, damaged or blocked drain on your property is shared or public, you should call your local water company to have the lateral drain lines checked.
What drains are property owners responsible for?
You are not responsible for lateral drains. However, you are responsible for the private drains on your property, meaning the drains that stay within the boundaries of your property before they connect to the public sewer. That means if one of these private pipes gets blocked, damaged, or has to be replaced, it is your responsibility to pay for clearance, drain repairs or for a new pipe to be installed. 
If you are experiencing trouble with your private drains, whether you know that there is a blockage or damage, or even if you are unsure of what the issue is, get in touch with ASL today. We can send one of our highly-trained engineers out to you to assess the problem before they suggest a swift and efficient solution to get your drainage system working the way it should.
Lateral drainage systems and building on your property
If you plan on building or renovating any part of your property, you should first check if the work will fall within 1m of your nearest public lateral drain. This is because, according to the Building Regulations, you will need permission from your local water company before you can begin work. 
If you do not inform your local authority before starting your building project, there could be issues if a problem develops between the drain and the structure above.
Not identifying the drain's depth may also result in issues, as a drain that is too shallow may not allow for adequate drainage from the new building. In contrast, a deep drain might result in having to build deeper foundations than your budget was originally planned for.
To avoid this problem and potentially save yourself time and money, we would highly recommend that you have a CCTV drain survey carried out on your home. This will involve using a state-of-the-art, flexible camera to map out the drains underneath your property. 
When we survey your drain, we can show you where the lateral drain connections cross your property, helping you decide where your planned building work should go. You will need a 'build over agreement' to do this.
Whether you need a drain unblocking, a pipe repaired, or a section removed, relined or replaced, we will be able to help. We are experts in the drainage industry, and we have all the equipment and knowledge necessary to get the drains you are responsible for back to perfect working order.