The secret of a motivated team.
A team to be proud of
I was recently on-site with one of my teams and was astounded at how committed they were.
This job (A nursing home with a small car park) warranted additional labour and an extra team.
The nursing homeowner was very worried about the disturbance to his residents and visitors. He was also concerned because there were many old and new services that might be disturbed (Electric. Gas. Water. Internet cables), and he had no idea where in the ground they were.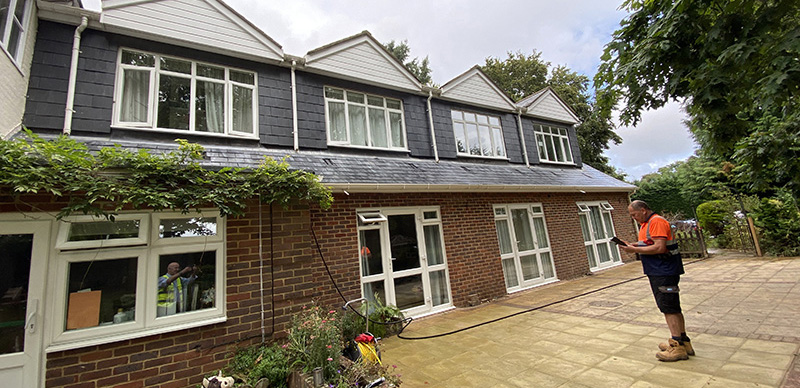 To be comfortable as a leader while delegating to others.
We can teach ourselves how to act and react in ways that help us grow, even in the most challenging situations.
I truly believe the success has been brought about by attending four-day seminars and training sessions, reading lots of books on leadership, not on the employees "but myself".
It's easy for us to say "value your employees", but it's quite another thing to do it, it takes time, and lots of information before you finally get it.
"SELF-CONTROL. The man who cannot control himself, can never control others. Self-control sets a mighty example for one's followers."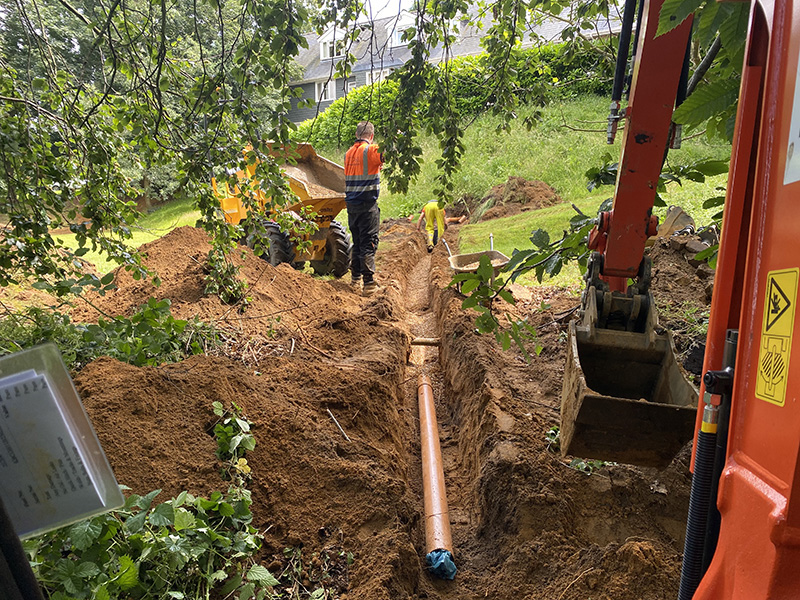 The task at hand
The job was to lay 160 linear metres of 150 mm pipe to form a new surface and roof water drainage system.
The team on hand
ASL Limited is a medium-sized company with more than 20 employees, and this made it easy to select the right team, with a working supervisor able to serve the workforce; A first-class leader.
The rewards for showing continued genuine value over the years, always advising our employees that argument is a good thing provided its a journey to the truth, especially when given appraisals for standards and efforts at work during training sessions. 
When installing this extensive system, I think the selection of the team members was essential. The equipment for tracing the services was the same equipment we used for Main Drain Connections. The type and size of Lorrey needed at different times was also easy as we have a range of HGV vehicles, and the job was local.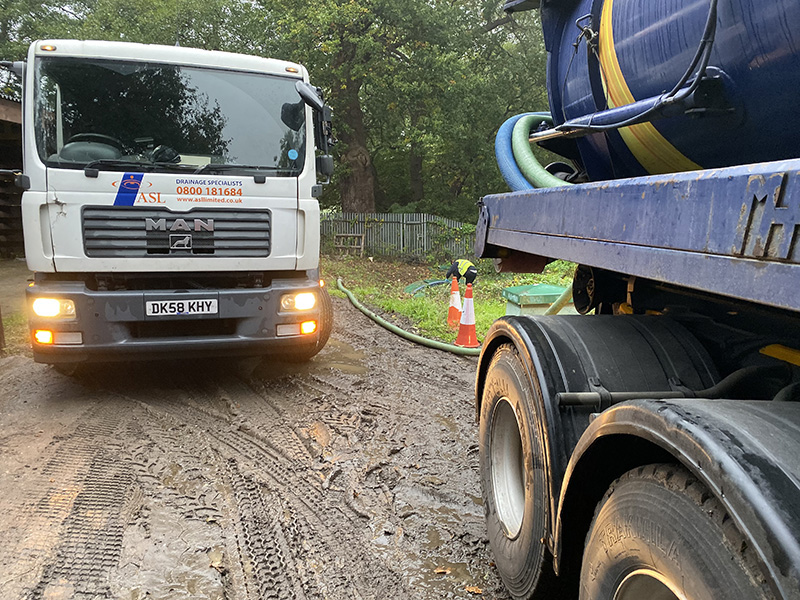 Preparation years in advance.
I believe the secret was standing back during the previous years when necessary and allowing the young trainees or employees to do the job. 
Even though the manager or the trainer could do it much quicker themselves, the lack of training is prevalent when the leader is impatient or trying to lead by impressing the new employee.
We all make mistakes.
The owner of a company, as we all know, makes big mistakes. Managers make medium mistakes, sometimes large ones. The new employee makes minor mistakes. It's prudent to make the new employee feel valued and appreciated, making sure they have the knowledge and they believe and trust that we're in it for the long term.
Many have tried "Job and finish" perks to boost employee engagement with little impact on long-term retention and motivating performance.
This team working on this large job, "the nursing home," obviously had a strong connection with their work and colleagues. Feeling elated in making a real contribution and enjoying learning chances leads to positive outcomes for both individuals and the nursing home. The rewards include higher productivity, better quality, increased profitability, client retention, and earned wages and empowered and challenged employees.
"Have you done it yet?"
On returning after the job was complete, the nursing home owner was amazed that we finished it so efficiently; no cables or pipes were broken, no unnecessary disruption. He asked if we had done it yet because he couldn't believe how little trace of the works was left to be seen!
Each day was planned with the manager of the home. 
The team doing the job we're proud of what they had achieved – it was a job well done.
They had a look of satisfaction, as did I.