Selling a house with a septic tank: help and advice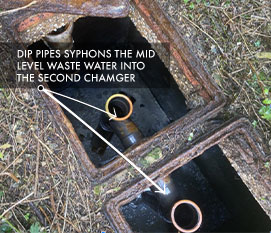 Many of our customers, particularly those living in rural areas, will have their sewage pipes connected to a septic tank installed somewhere on their property. This is most often because they are too far from the main sewage system to be connected.
As long as your septic tank adheres to the new January 2020 regulations, your system is compliant. If you plan on selling your house with a septic tank installed, you must ensure it is compliant with the new regulations.
At ASL Limited, we cover every septic tank service, from carrying out installations and maintenance to emptying or replacing old models. We will be happy to provide advice on what to do if you wish to sell a house with a septic tank. We can also help you ensure that your drainage system complies with the new regulations and the established General Binding Rules, most likely by repairing or replacing your outdated system.
If you believe your septic tank does not comply with the new regulations, or you suspect it might not get in touch with us today. We will inspect before deciding the best course of action for your system and your plans to sell.
Key points of the new septic tank regulations:
It is important to make sure that your septic tank is operating under the new General Binding Rule regulations, which state: 
The septic tank must discharge to the ground via drainage, not to surface water.
Discharge must be two cubic metres or less per day by volume.
Sewage must only be domestic.
Discharge must not cause pollution to surface water or groundwater.
Discharge must not be within a groundwater source protection zone 1 or within 50 metres form any well, spring or borehole used to supply water or domestic or food production purposes.
The system must be installed and operate within the manufacturer's specification.
Maintenance must be performed by someone competent.
If a property is sold, the operator must give the new operator a written notice stating that small sewage discharge is being carried out and describe the wastewater system and its maintenance requirements.
The system used must comply with relevant British Standards enforced at the time of installation.
Waste sludge by the system must be disposed of by an authorised person.
Note: This is for existing systems. For more information, please continue reading the General Binding Rules on the www.Gov.uk website.
Alternatively, if you're looking to install a new septic tank, these are the regulations you need to follow to comply with Building Regulations:
Septic tanks must be installed within 30m of an access point so that they can be emptied.
They have to be installed at least 7m from any inhabitable part of a building.
They must be built so they cannot flood, leak or contaminate water supplies.
They must be the right size to store the amount of waste they will have to hold
They need suitable ventilation.
For more information, please visit Gov for a full breakdown of the Building Regulations.
These points must be kept in mind if you plan to sell a house with a septic tank in the UK.
What You Should do if You are Selling a House with a Septic Tank
Below, we have provided some information and advice on what you should do when selling a house with a septic tank: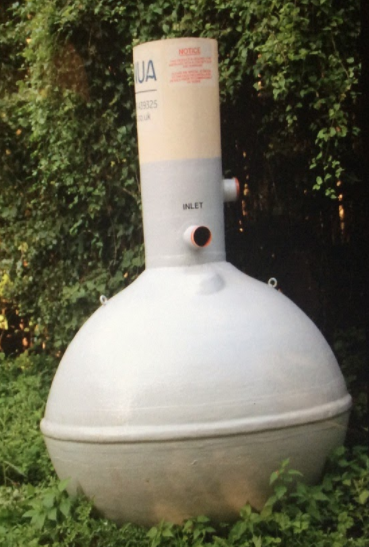 Locate your tank
It is important to know where the septic tank on your property is located to be accessed for repairs, emptying and regular maintenance. Knowing where it is will mean that you can then inform the new owners to know where to go when they need to access the tank.
If your septic tank happens to be located on a neighbouring property, you should also check that the appropriate rights and obligations are in place so that the new owner of the system will have legal rights, should they be refused access and have to take the matter to court. 
If your drainage system is attached to a sewage treatment plant and is shared among several houses, you should also check which property is paying for the electricity required to run it. If it is your property or shared as part of an arrangement between the owners of several properties, you must then inform the new owners.
Find out where it discharges
You should also be aware of where the discharged wastewater from your septic system is going, as it should only be going to an acceptable infiltration system. If it is being discharged into a ditch or even into surface water, this is no longer legal and must be rectified before you can sell your property.
If your septic tank discharges into a ditch or surface water source, you must either upgrade to a sewage treatment plant or divert discharge away from where it currently is to a drainage field. Get in touch with us today, and we will be happy to remove and replace any old system you have with a new model.
Check the condition of your tank
Before selling a house with a septic tank installed somewhere on the property, it is important that you know what condition your tank is in. This includes making sure it has been recently emptied, cleaned and is not damaged or leaking.
If you know that your septic tank needs cleaning or maintaining, contact us today. We can send a highly trained and professional engineer to carry out the work, ensuring your system will be in good working condition when you sell your house.
Make sure you have a record of all maintenance
For your own records and the next owner of the septic tank, it is important that you have kept a record of when the system has been emptied or repaired, including receipts to prove the date of every service. This not only proves when the last date of emptying was (proving the tank has been maintained), but it also tells the new owner when their next service should be required.
Communicate with the new owner
Once your property is sold, you must give the new owner a written notice, informing them of the small sewage discharge being carried out on the property. This notice should describe the system you have and its requirements for maintenance.
If you are planning on selling a house with a septic tank installed on the property and you either know or suspect that it may not comply with guidelines or that it needs cleaning or repairing, contact ASL Limited today.