A simple block drain or a connection to the main public sewer.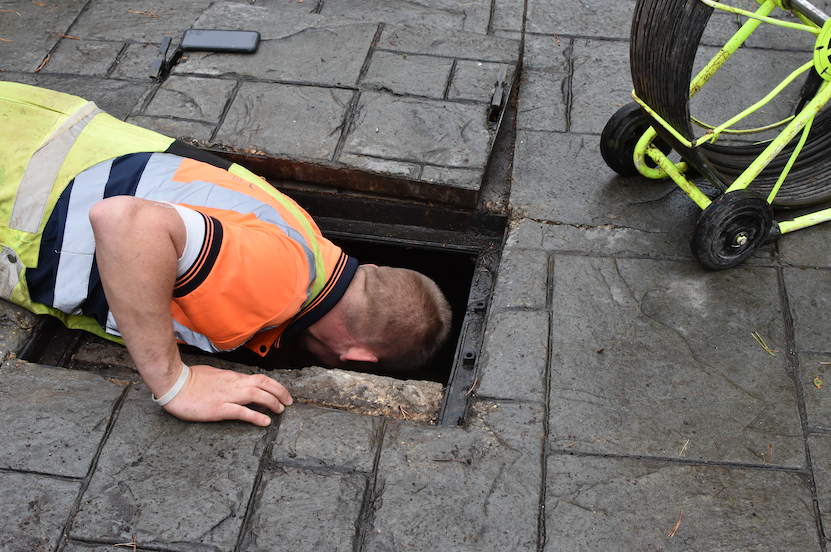 Whether it's a simple blocked drain, planned project or emergency work that needs immediate attention ASL Limited engineers or blocked drains operatives can be on hand to offer competitive, high-quality drainage services for your commercial building, schools, public buildings or car parks.
For more information on our commercial drain services or to speak to one of our experienced managers and see how we can help you today call 0800 181 684.
Why choose our drains engineers?
We are on call for blocked drains, cracked pipes and sewers or car park & road gully emptying & cleaning. Blockages are just a few of the unpleasant and potentially troublesome drainage issues that can cause problems for a commercial business. These need to be resolved quickly with commitment and effort. 
Our blocked Drains engineers are all fully trained to handle a whole range of drainage problems and we hold the relevant qualifications to work in and around public roads and public footpath's adhering to the highest industry standards. 
Our blocked drains personnel have enough experience to enable them to spot problems where other drainage personnel do not. Private systems a failed pump or we can install or maintain pumping chambers. We have emergency or day to day tanker service for emptying small or large sewage tanks.
Not only are our engineers qualified and motivated in their work ethic, but they are also fully motivated – even dedicated – to providing an excellent customer service experience. Ensuring that all areas of the premises they have worked on are left clean and tidy once the project is complete.
Types of domestic and Commercial Drainage Services
Drain excavation and clearing
Rainwater surface water searches
Finding rainwater in drains
Drain pressure jetting
Re-lining of drains
Drain and pipe clearance
Blocked sewers.
Blocked drains
Drain pressure jetting
CCTV drainage surveys
Drainage installation, maintenance and repairs
Water leak detection and pipe repair
Irrigation systems
Water mains repairs
ASL Limited engineers work to repair any issues as efficiently as possible to ensure minimal disruption to the commercial space or business. Using our low emission vehicles with removable skips and interchangeable tankers, our speedy service and our license to work in the main public road or footpaths we have the solution for you!
Call 0800 181 684 today.