Solutions for clearing your blocked shower drain
You can fix your blocked shower drain by yourself, and there are some suggestions we have listed below if you wish to try this. However, there is a chance that not all of these home methods will be successful, and some may even cause further damage if they are not carried out correctly. Please ensure to follow manufacturers guidelines for using drain cleaners or any equipment to unblock your shower drains.
Home solutions for clearing a blocked shower drain
There are several home solutions available to clean a blocked shower drain if you wish to carry out the work yourself. These include:
Hot water
Chemical drain cleaners
Plungers
Remove the blockage by hand.
When you carry out any of these methods, it is essential that you wear appropriate PPE and follow manufacturers guidelines when using chemical drain cleaners.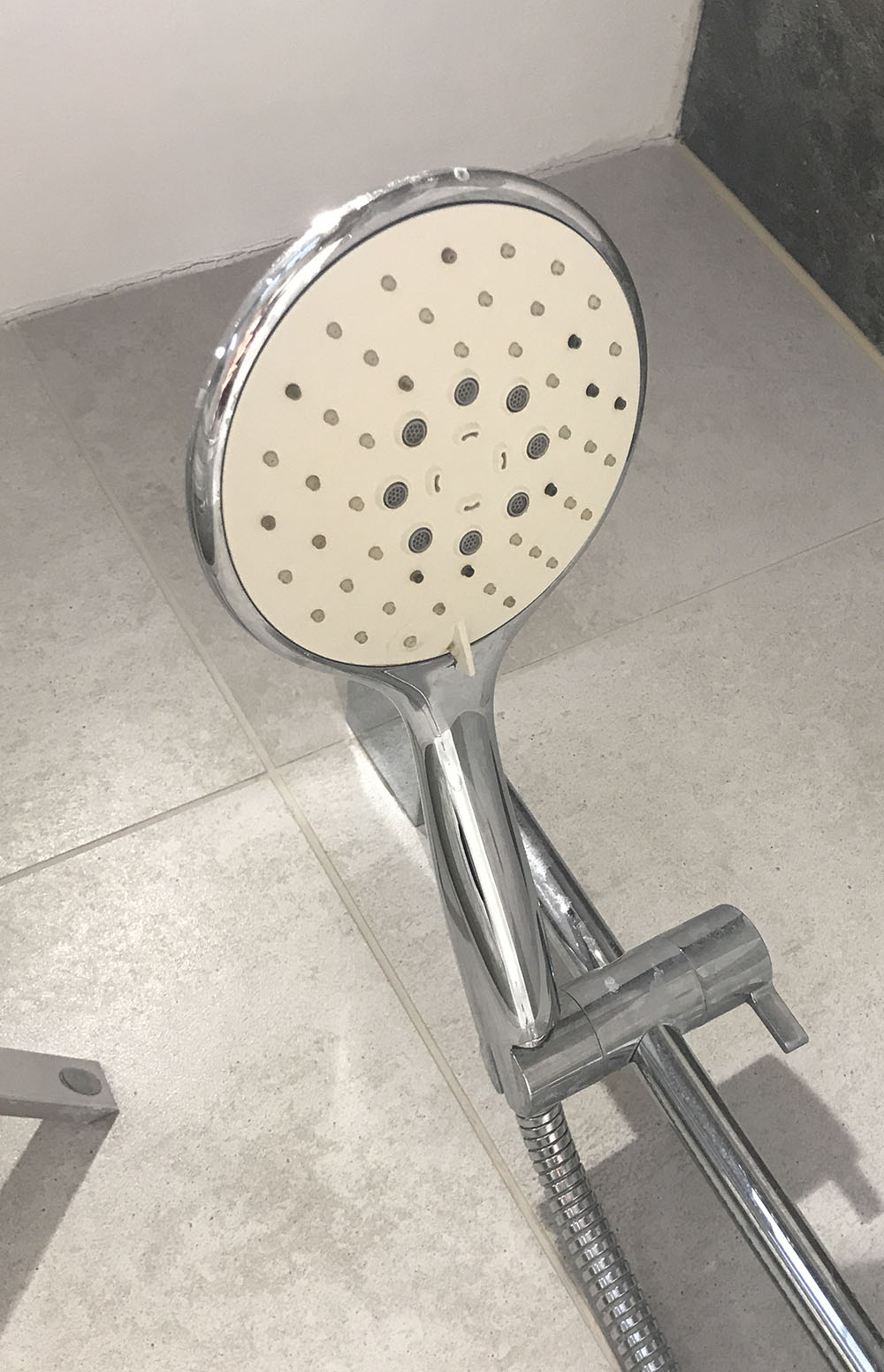 Plungers
Plungers remain one of the most effective tools to unblock stubborn bath drains. Submerge the plunger into the toilet water and use a push-pull action to firmly but gently unblock the drain. Do not use so much force in case the plunger breaks. For a successful method of using a sink plunger see our blog article entitled: 'How to use your sink plunger effectively'.
Hot water
Pouring boiling water down your drain can be effective when clearing blockages made from soap scum and can be useful for some other blockages. It can also wash through debris or leftover blockages that are stuck to the inside of your pipes.
Drain snakes
Drain snakes are tools that are designed to be placed down into pipes to break up blockages as they travel. They are flexible and versatile, so they can be used to unblock shower, bath, and toilet drains. You can purchase them from any homeware store, and they are relatively cheap.
Drain cleaners
Drain cleaners may be able to help unblock some blockages, but not all. Carefully read manufacturers instructions to ensure that the cleaning agent you're using is appropriate for the type of blockage and your drains.
Remove the blockage by hand.
If you can see what is blocking your shower drain, you may be able to reach into the pipe and pull it free by hand. While wearing rubber gloves, remove the drain cover and use a light to look into the drain. If the blockage is within reach, such as a hair clog washed into the pipe, pull it out. 
Our methods for cleaning a blocked shower drain
At ASL Limited, we have many different thorough, professional methods that have helped our customers across the South of England. When used by our skilled professional team, we can guarantee that your drains will be cleared and blockage-free in no time at all, with little disruption to your daily life.
Our solutions for fixing a blocked shower drain include:
Drain cleaners
Drain rodding
Wet vac
Descaling
Drain jetting
If your blockage has not been cleared using the above home methods, you may want to get in touch with our team, as the blockage could be further down the pipe and require professional intervention.
Unblock your shower drains with ASL Limited.
If you have been having trouble with a blocked shower drain, call ASL Limited today. Our expert team can arrive at your property, identify the cause of your drainage trouble, and develop a solution to fix it right after.