Surface water drainage: what is it and how does It work?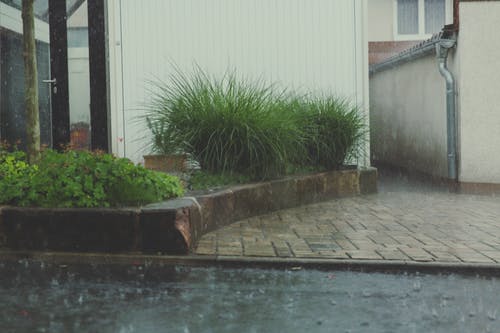 Most homes have connecting pipes that allow rainwater and surface water to travel from the property's roof and surface areas down the pipes and into the pipes around the house.
However, some properties don't have surface water drainage connections. In such cases, they may require the professional installation of a soakaway to help drain excess water from their home safely and efficiently.
Types of Surface Water Drainage
Certain types of surface water drainage apply to different things, so we thought we'd list the different types of surface water drainage below:
Domestic Property Drainage: This is the surface water that drains from your home, typically into the public sewer system or a soakaway.
Highway Drainage: This water drains from roads or footpaths that will drain into the public sewer system.
Commercial Drainage: This is any water that drains from commercial properties into a public sewerage system or soakaways.
How to Tell if Surface Water Drains into Your Sewers?
If you're unsure whether the surface water from your home drains into the sewers, there are a few signs to look out for:
There are rainwater downpipes from your roof that pour from the shoe at the bottom of the downpipe onto the ground and affecting the property foundations.
Your garden is waterlogged or not after heavy rainfall.
You do, or you do not have a soakaway.
If you're still unsure whether surface water drains from your home into the sewers, call the ASL Limited team today. We can send an engineer to visit your property and assess its drainage requirements. If there is no surface water drainage solution, we would suggest different methods and a soakaway installed, but it is completely your choice.
What is a Soakaway, and Do I Need One?
A soakaway is a pit filled with flintstones or soakaway crates and then covered with a membrane. Rainwater then drains into this and is slowly disperses. Depending on the type of ground, soakaways can help or cause flooding in your garden and can be an efficient and natural way to dispose of excess water away from your home.
You can find out more about soakaways and how they work in our blog entitled 'what is a rainwater soakaway?'.
The Surface Water Drainage Charge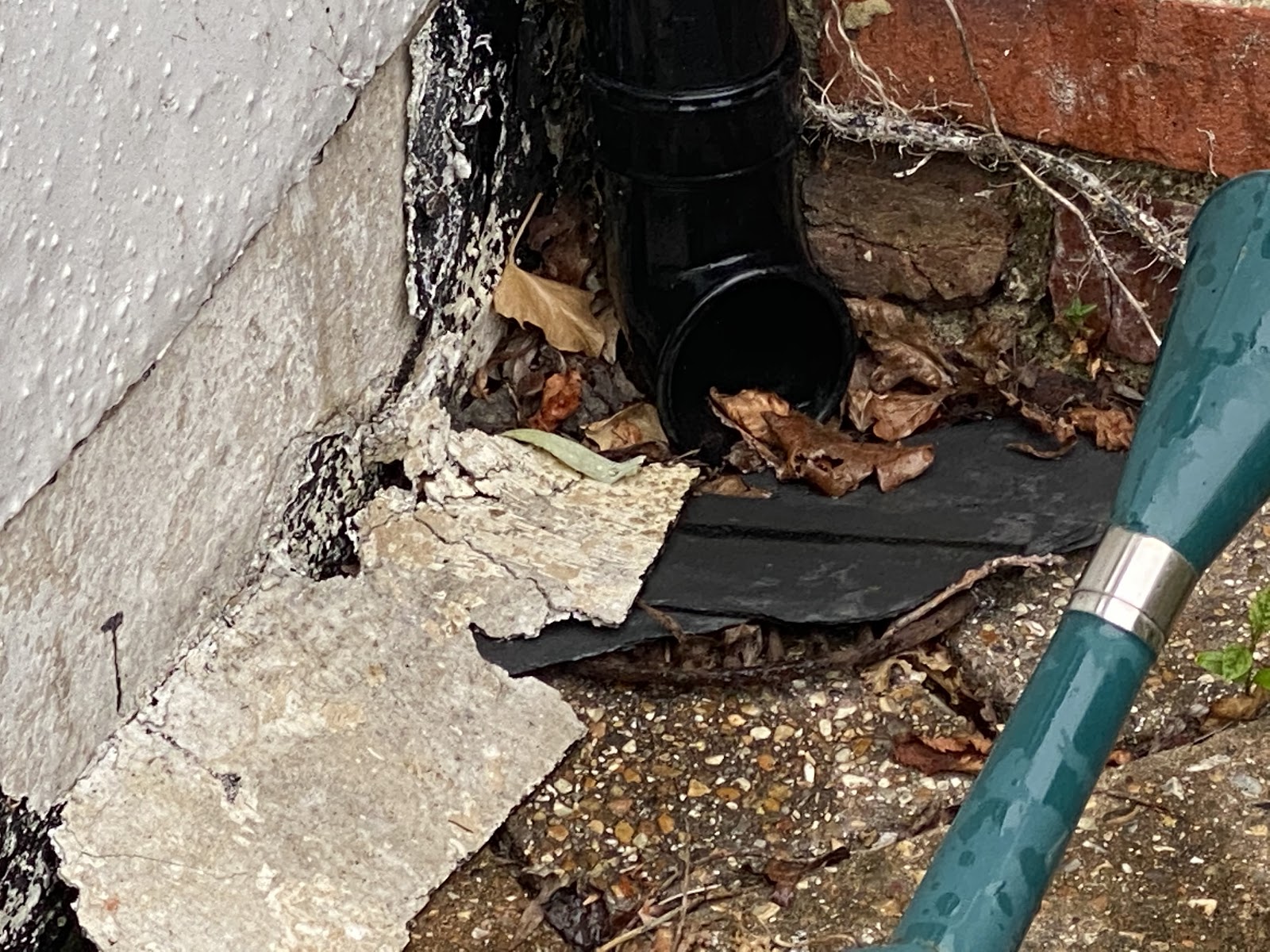 Rainwater pipe on the side of the house
Did you know that there is a surface water drainage charge? This occurs when rainwater from your property drains into the sewer. The water treatment company collects and treats this water, and it is used again. As a result, there is a sewerage charge for this service. The companies responsible for removing and processing rainwater collect around £1 billion every year from customers to cover this service's cost.
If you can prove that your property's rainwater does not drain into the sewers, you could be entitled to exemption from future surface water charges.
Claim Your Surface Water Draining Rebate
If the rainwater that drains from your property does not travel into a sewer, you may not be connected to the public sewer. So, rainwater instead runs into a soakaway, and you may be entitled to a surface water drainage rebate.
Be sure to provide evidence that none of your surface water enters the public sewer. If you're unsure of the evidence you'll need, don't worry; our team at ASL will let you know what they require. They should also check that you do qualify for a surface water draining rebate, and if you do:
Some of your previous payments may be refunded.
You will not be charged for surface water drainage on future bills.
If you have problems dealing with your water drainage rebate application, you should take things a step further by contacting the Consumer Council for Water.
What are the Risks of Having No Surface Water Drainage?
In the UK, we fall victim to heavy rainfall all year round. This can often cause costly damage, in extreme circumstances, to properties land through significant flooding and water-logging.
Not having the appropriate surface water drainage systems in place can cause problems of flooding and waterlogging. So, it is imperative you ensure your home or commercial property has the appropriate surface water drainage systems in place to reduce the likelihood of undermining the foundations of the property or flooding in the future.
How to Ensure Surface Water Drains into Sewers Effectively
If the surface water from your home is draining into the sewage systems, there are numerous things you need to do to ensure effective drainage.
Prevent blockages: backed-up and blocked sewers can pose a significant flood risk as they cannot effectively drain surface water. Keep your surface water drains clear by preventing foreign objects down the drain, keeping your drains clear to maximise usability.
Maintain your drains: maintenance is critical for maintaining the functionality of your drainage system. Have your drains professionally cleaned regularly to ensure they are functioning to their full capacity.
How to Ensure Surface Water Drains into a Soakaway Effectively
If the surface water from your property drains into a soakaway, your garden still may suffer from water-log issues due to the land's makeup. However, there are ways you can ensure that surface water is draining into your soakaway effectively:
Keep Rainwater Pipes Clear of Debris: The exterior of your home can collect a lot of debris, particularly in the rainwater pipes. Thankfully, there is a way to manage this and ensure the pipes can drain effectively, and this is by keeping rainwater pipes clear of debris. Clear your rainwater pipes out regularly to keep them free from leaves, dirt, and other debris build-ups.
Do You Require Soakaway Inspection or Installation?
If you've never given much thought to surface water drainage but realise your property is suffering from waterlogging, pooling, wet borders and other affiliated issues, our engineers at ASL provide cost-effective drain surveys that provide solutions.
Alternatively, get in touch with our team to have a soakaway professionally installed.