What to do when buying a house with a septic tank
When buying a house, it would be prudent to have a house purchase survey carried out specifically for your drainage and include your private system. This will involve checking if it is discharging illegally or sending wastewater into the wrong type of ground and making sure that it meets binding rules for the type of system it is.
Below, we have detailed a step-by-step guide on what to do when buying a house with a septic tank.
Step 1: Talk to the current owner.
When buying a house, it is highly recommended that you learn as much as you can about the property from the person who currently owns it. If they have been maintaining the tank properly, they should be able to tell you when the tank was last cleared out and how regularly it has been maintained over the time they have had it. Asking them for invoices or receipts from professional emptying and services may also help.
A septic tank should be regularly emptied every year, so you will save yourself time and money in the future by making sure that your new tank has been kept correctly.
Their view of how the tank appears to be working may not be correct, as they may be satisfied; it is working as long as the drains continue to flow. As such, it is essential that you carry out checks yourself and have professionals take their own survey of your system.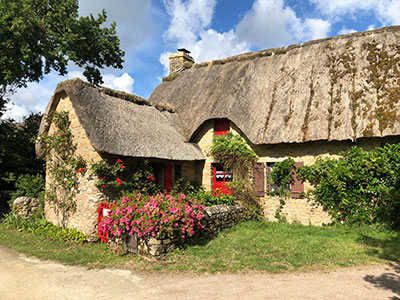 Step 2: Work out costs.
It is sensible to find out how much servicing and emptying your new tank will cost you each year. This will not only help you to plan your household budget, but it can also give you an idea of where you might be able to save money in the future.
If you have just bought a house with a septic tank and you know that it needs emptying or service, especially if it hasn't been properly maintained before your purchase, you can contact our office.
Step 3: Find Out if You Share the Tank
You should also determine if any part of your drainage system was built on or has a soakaway or land drains that discharge into land owned by someone else. There may be complications involved in this, as not every owner will allow another person onto their land to replace or carry out maintenance work. If your right to access the tank is not given in writing, there can also be further legal difficulties.
If you cannot access your own tank to make repairs or replace an old system, you will still have to take the matter to court, even if you have a legal right. 
If you are buying a house with a shared septic tank or a small sewage treatment plant, you should find out which household pays for the electricity needed to run it. There may be an agreement among some numbers of properties to each contribute an amount. You should also find out how much you need to pay regarding maintaining, cleaning and emptying.
By getting in touch with ASL, we will tell you if it's the right size and adequate for the number of people using the system. You need to make sure that the system adheres to the General Binding Rules; this includes it being the right size for the number of people using it (especially if you're considering building an extension in the future).
Step 4: Check Your Access
Any property with a septic tank installed should have it located so that a professional service can access it. When the system needs to be emptied or maintained, a tanker will have to be brought in to empty the system and should be able to get within 30 metres of it without going through the property. As such, if you are planning on extending your property or adding features, you must take into account where they will go and if it will interfere with access to your tank.
Step 5: Check Where Your Wastewater Ends Up
When you have a septic tank, it is vital that you know where the wastewater is discharging. Under the Environment Agency rules, it is illegal for any discharge from a septic tank to end up in a surface water body, such as a lake or a stream. From 2020, any system that does this must be updated to one that uses a soakaway system or a sewage treatment plant.
You may also need to check that your system is not leaking into the ground around it. This is a common problem with older tanks, as damage, gaps and cracks can form in the tank's sides. If you are buying a house with an old septic tank, you should check that it is undamaged and complies with regulations.
Step 6: Make Sure You are Following Regulations
Any work or repairs carried out on septic tanks have to comply with general binding rules established by the Environmental Agency. You can find these regulations on Gov.
Step 7: Get a Drainage Survey
Whenever you buy a property, it is crucial that you get your drainage system surveyed and mapped out. This is to ensure that there are no problems with your pipes that could escalate and create even larger problems in the future.
Your drainage survey your septic tank or treatment plant should be inspected to see if any problems require fixing.
This means that the tank will be emptied and cleaned, giving clear sight of the chamber walls to check for cracks or other damage signs.
Roof or surface water directly or indirectly entering your sewage system can be expensive. Because most systems depend on the settlement process to treat wastewater, a constant surge of surface water will disrupt the process and force effluent through the system, resulting in the drainage field's breakdown. Because of the limit you already have for your septic tank's chamber wastewater capacity and discharge, added rainwater or water from your roof can cause pollution.
If you plan on buying a house with a cesspit, septic tank or treatment, or you have already bought one, and you already know that it needs servicing, repair or replacing, contact ASL. As experts in the drainage industry, we are more than ready to help you with whatever you need to be done for your tank.