What we have learned from drain inspections to give your drains a fighting chance
Here at ASL, we have had decades of unblocking experience, repairing and carrying out CCTV drain inspections for customers across our serviced areas. As such, we have seen many different kinds of issues with a wide variety of drain types. This gives us an advantage, as we are bound to have seen any problems our customers have before, and we can get anything they need to be fixed done in no time. 
This also means that we have had time to gather all the knowledge we need to give our customers professional advice. This information can give your drains a fighting chance against becoming blocked up and has been gathered from our work carrying out drain pipe inspections. Below, we have noted this advice and given a brief, case study example of what we have found and done when carrying out our CCTV drain inspection services. Taking notice of these may save you a lot of trouble with your drains in the future!
If you have been having problems with your property's drainage system and need us to inspect a drain for you, get in touch with us today. Our team can be on your site in no time at all to carry out a state-of-the-art video drain inspection. This will accurately diagnose any problems your system is currently experiencing, and set out with a solution to get your drains flowing again.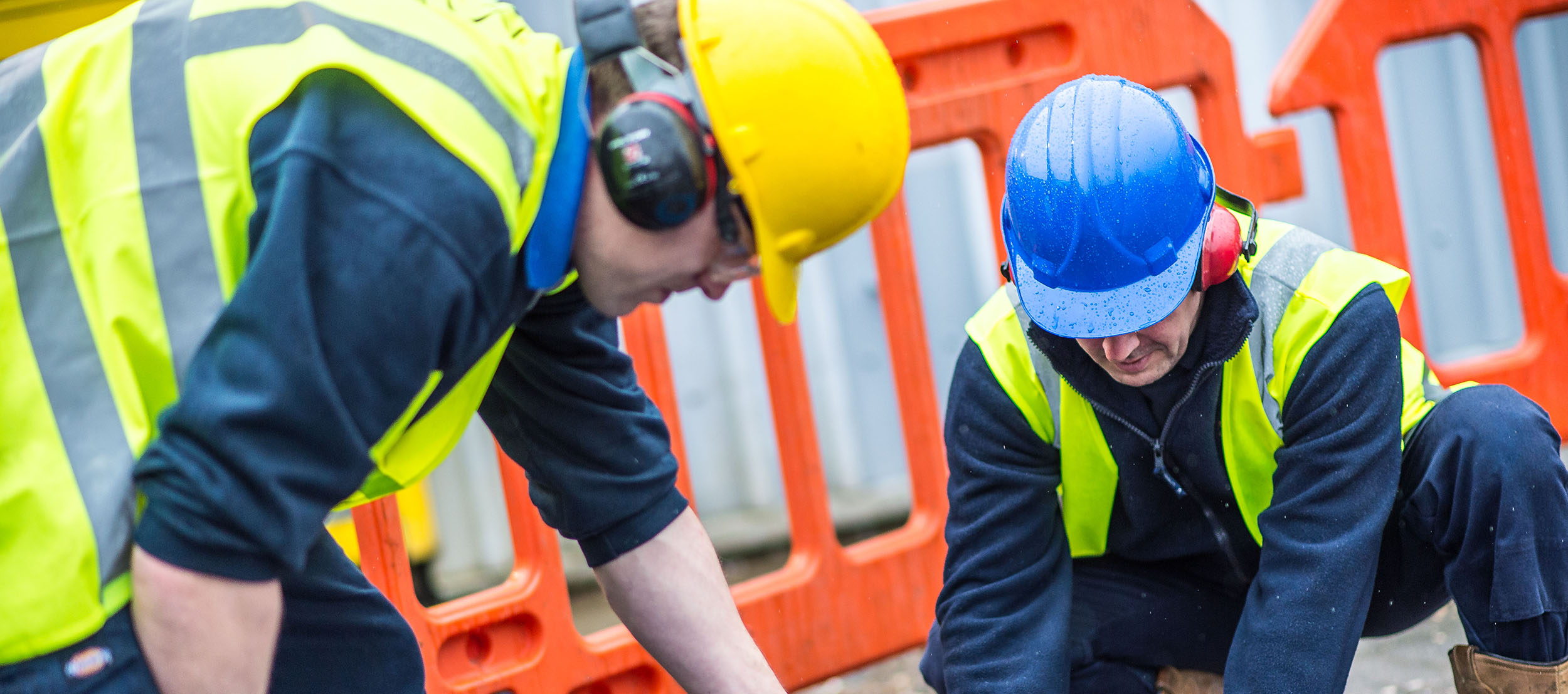 Advice on food, fats and grease from professional drain inspection services
After many years of carrying out fast and efficient drain inspection services, the first piece of advice we will always give to our customers is to be careful with your property's food waste, as well as soaps and oils coming from bathrooms. In particular, fats and grease will become trapped in the interceptor found just before the main drain. When carrying out many CCTV drain inspections on these areas, we have found that this does not always completely block the pipe – instead, the sewage water will be allowed to pass through, and the solids will remain behind.
As a result of this, the damage will amount as the sewage starts to back up towards the house. The upper pipe should be capped, but these are often not, and the fat will separate in the pipe, adhering to the walls when it does. This reduces the diameter of your pipe, allowing the raw sewage to build up and only releasing amounts intermittently. To remove this fat and clean the pipe out thoroughly, we have to undertake a high pressure jetting procedure that returns the pipe to its correct size. As a long-term solution, we may even have to remove the interceptor and replace it with a straight-through length of pipe.
To help make sure this isn't necessary, we highly recommend that you avoid allowing fats, oils, grease and any other food waste into your drainage system. Instead, pour liquids into containers and bag up solids, before disposing of them in a bin. 
We also recommend caution if you own a private system such as a septic tank or sewage treatment plant. You intend to use a waste disposal unit, as finely ground vegetable matter takes longer to separate and settle. It can flow through the chambers to the soakaways, potentially damaging them. The water enzymes will also not digest cellulose, the main component of vegetable matter, which is then left to gather in the chamber.
Inspecting a drain of a private system
We have found that inspecting the drain of a private system is particularly important. It is common for interceptors to be installed before septic tanks and newly installed sewage treatment plants to use the same existing pipework. 
To give an example of a drain pipe inspection we have carried out, we were once called to inspect a drain system for a property's septic tank that seemed to be overflowing. The drain pipe inspection revealed that surface water was entering the inspection chamber, blocking the drain and preventing the system from separating waste. Our video drains inspection, and follow-up report noted that large amounts of solid waste, oils and undigested food were allowed to travel straight through the chambers into the land drains. Situations such as this can quickly become a breeding ground for vermin.
As such, alongside ensuring that fats, oils and grease do not enter your pipes, we also recommend confirming that large amounts of surface water cannot accidentally fill up your drains. To help make sure this doesn't happen, we recommend that you get in touch with us to inspect your property, before providing advice and making any repairs to ensure all the surface water on your property is flowing to the correct drain.
Need a video drain inspection for your pipes?
If you have been having drainage problems, but you cannot identify the cause, contact ASL Limited today. We can send a team of highly skilled and fully qualified engineers to inspect the area by carrying out a professional CCTV drain survey before they make a diagnosis. Once this is done, they will work with you to plan the next step to take care of your drainage issue, from clearing out a blockage to repairing, relining or replacing a pipe if you have a collapsed drain.
We are passionate about offering unrivalled services to all our customers, putting excellent services at the forefront of everything we do. We also know and understand that emergencies can happen at any time, which is why we offer rapid emergency drainage services 24 hours a day, 7 days a week.
Our team can be with you as quickly as possible with the latest drain inspection camera, as and when you need them, so please don't hesitate to give us a call.