Who cleans up a building site?
The debris left behind by building work is a vulnerability prone to blockage; the cleaning or checking such requires specialist equipment, care, and attention.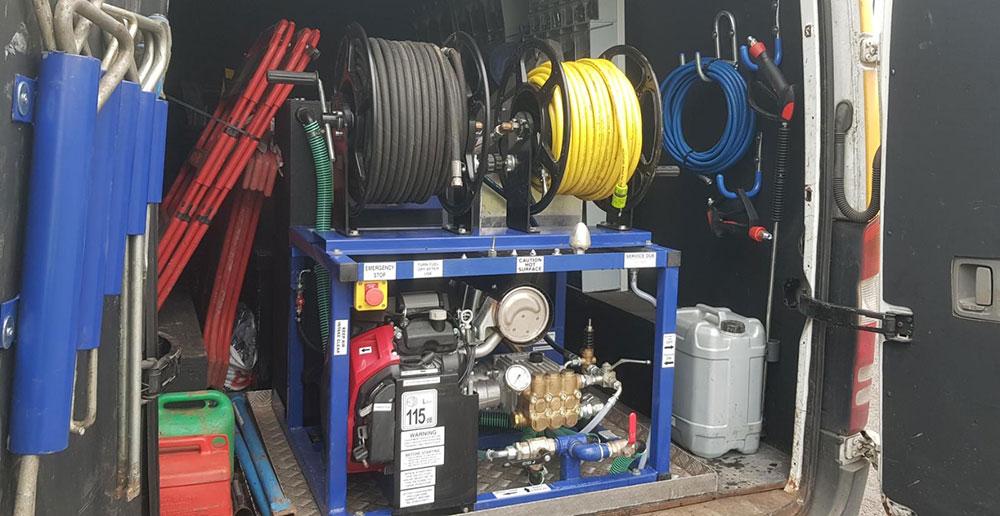 We do with our

high-pressure jetting machines

!
Our team of highly trained employees specializes in high-pressure and low-pressure large flow jetting and cleaning for the construction industry – adhering to quality standards and occupational health and safety whilst working on site. 
Finishing the building; you need a professionally trained team using pressure jetting machines that will do the job; in half the time.
Equipment & machines.
The high-pressure jetting machines that are best; or are the most efficient, definitely use a lot of water. We use a team of two or three operatives, to supply the thirsty machine with lots of water.
We can establish on request or after consultation which container will provide enough water for the job, whether our 2000 litre, refillable container or container that takes up to 10,000 litres of water. All containers are refillable onsite – we would just need access to a water supply, so planning is paramount for a successful and consistent workflow.
We serve
Building contractors to small local builders.
Cleaning sewage and surface water pipes and inspection chambers before handing over. We specialize in removing silt, ballast, and leftover polythene bags. We can check connections.
We understand the importance of construction builders' sewage and surface water pipes and inspection chambers, which should operate or flow at their absolute best during a heavy downpour.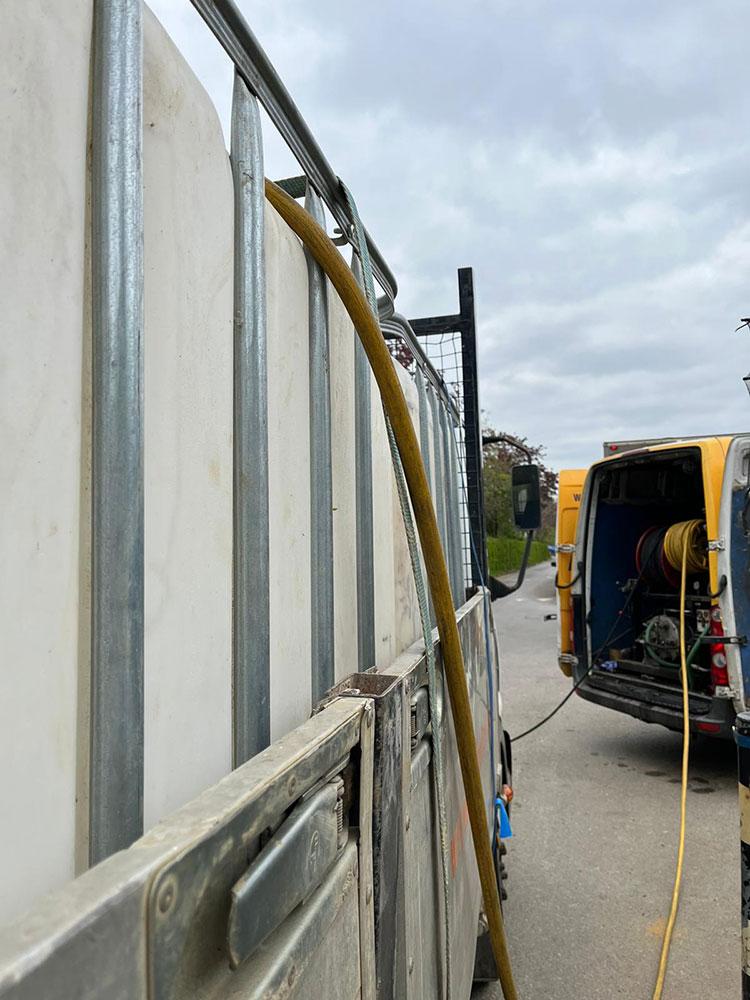 Large houses.
Able to clean large diameter pipes, alongside roads or under buildings.
We also have gulley cleaning and Emptying Services available.
Regarding builders, we understand that every project is different, so we encourage a visit to take time to discuss your particular needs before we commence any work. 
This will include a brief on the ability to supply the large machines with large a Mount of water to remove silt ballast and cleaning requirements through our cleaning project management. Once this has been agreed we will get to work to make your drains around your buildings, minus Sand, ballast, and debris, to the highest standard
High-pressure water jetting involves spraying highly pressurized water to remove any loose materials in the drains. The force and the extra flow of water have the potential to cut through and retrieve ballast, debris, and mud
Due to the effective high-pressure – water jetting can be the perfect option for industrial, commercial, and residential.
Our High-Pressure Water Jetting Service
Here at Asl Ltd, we are proud to offer a range of Machines, for jetting services for all eventualities, including the removal of small or large tree roots.
Our high-pressure jetting services include;
Pipe descaling
Large diameter drain/pipe blockage clearing
Grease trap emptying and cleaning
Pump chamber servicing empty and cleaning
Tank cleaning or empty
When you choose ASL Limited, you can rest assured that any work we do will only be undertaken by our team members who are trained and certificated; our speciality is that we can do jetting in half the time with our large machines. We will need a constant clean water supply but can arrange that on request.
If you would like to know more about our high-pressure jetting services, please give us a ring on 0800 181 684.