Why are Google reviews so important to businesses?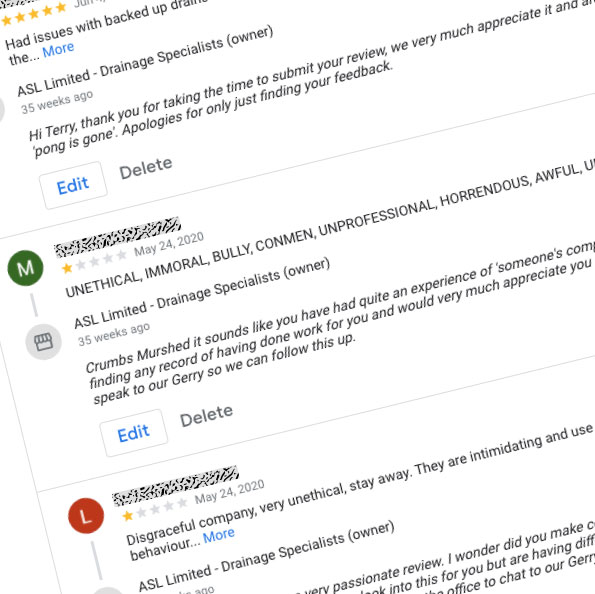 Maybe it's because Google algorithms are set to downgrade businesses with bad reviews. Maybe it's because we like to receive a pat on the back for all our hard work. Maybe it's because our motivation for doing this job in the first place is knowing we have given our customers one less problem to deal with. 
Whatever our reasoning for wanting Google reviews, the fact remains that online reviews do affect the success of a business. They can make or break a reputation for Google users and mechanically affect how many people see your website in the first place. 
Good or bad.
Everyone is happy to receive a good review, of course. But bad reviews of genuine experiences can actually help find out where improvements can be made. Feedback is always valuable, but it could be delivered in a better way. When we receive a bad review accompanied by a low star rating, this harms both the reader's opinion of us and our ranking in Google's search engines. If these are true and fair reviews, then that seems ok; however, if you don't get reviews from all your customers, then the average impression someone will get may not be representative of your actual business. 
'Hundreds of good reviews'... Where?
Since Google is only one source of reviews (however significant), it makes sense to collect reviews in different places. In our case at ASL Limited, this seems to have 'bitten us on the bum' because we have been asking our customers to leave reviews on Checkatrade and have not asked for them on Google. 
This has resulted in us having hundreds of 9 and 10 out of 10 ratings with glorious reviews in each of our Checkatrade accounts covering different geographical areas. We are very grateful for our customers taking the time to give us feedback and very proud of our Checkatrade status. However, it has also meant we have very few reviews on Google. Not only that - those that have been left on Google are negative. When we have looked into each case, we found that most of those negative reviews weren't even legitimate jobs that had been carried out. So no matter how many happy customers we have, if we are not telling anyone about them then no-one knows they are there.
It's a bit like when that contestant on the talent show gets 'voted out' because everyone assumed they were safe. The reality is that everyone who knows they are outstanding assumes they will have tons of votes, so don't bother voting. They technically are not voted out but are 'outvoted' by those who people thought 'needed' the support.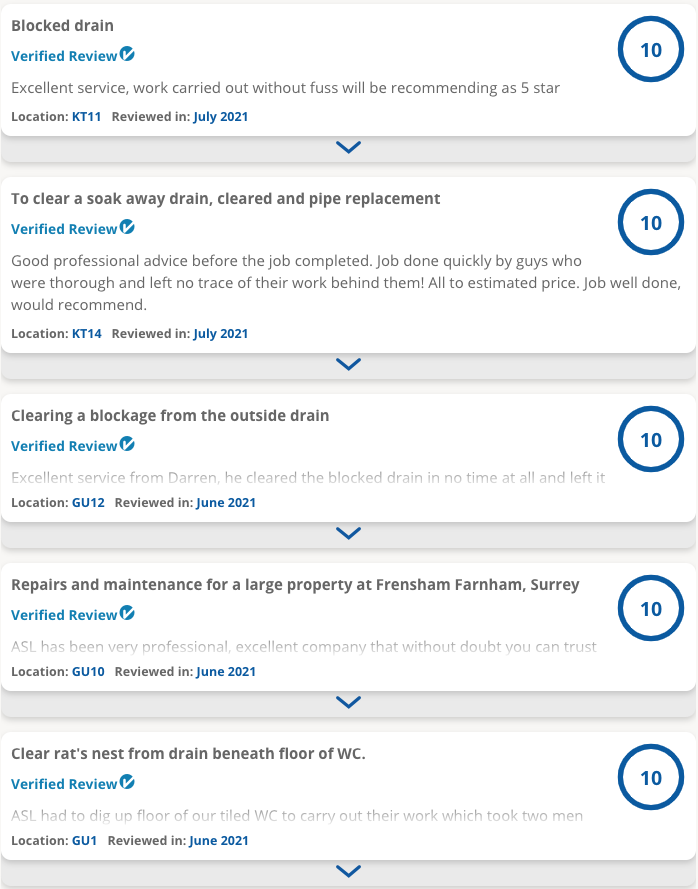 What can we do? 
Well, it seems we can now flag these illegitimate claims to Google – so that's a great start. But what would be more effective is if we can drown out the bad reviews with all the good ones. We can ask that all of our customers leave their feedback for us as a Google review instead of elsewhere (or both if they are happy to do so). 
That's all well and good, but since you have to have a Google account to leave a review, isn't it a bit cheeky to ask your customers to do that if they have to sign up for one to leave you a review? It seems there is not a lot of choices when you are trying to present your website to people in the Google search engines. The only way we can successfully tell other people how we can help them is through our happy customer's digital voices – which means we do need to ask that of them.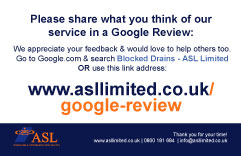 So...
If you have had a real, live, actual experience of our company, can we ask you to pop over and leave us a Google review here please: www.asllimited.co.uk/google-review and tell lots of people on Google all about it. We would very much appreciate it. 
If you have no experience with ASL Limited's services yet, why not note our details so you can call us in the future should you need us.
We really are good at all aspects of drainage!