Why does the rate of fall of the pipes from the house to the treatment plant matter?
Treatment plants commonly work by three significant processes:
Initial separation of solids from liquids, then bacteriological action, and finally settlement before it leaves the treatment plant. The separated water is allowed to flow by gravity to and into a drainage field, stream river or watercourse. If the fall of pipes is not sufficient, a pump could be required.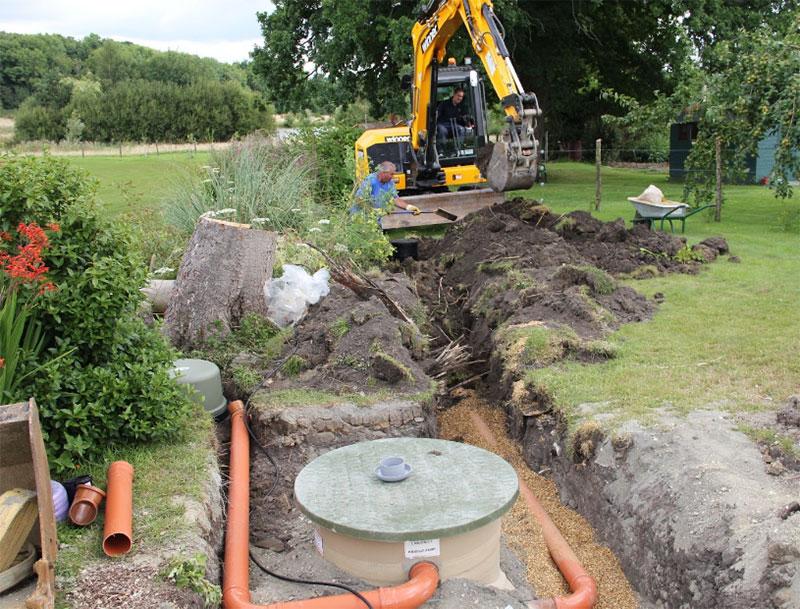 The first chamber in the treatment plant is essentially a holding tank for separation purposes. The effluent enters the holding tank, where the initial separation of larger solids falling to the bottom takes place. The larger solids and the majority of unwelcome fats, very quickly float to the surface.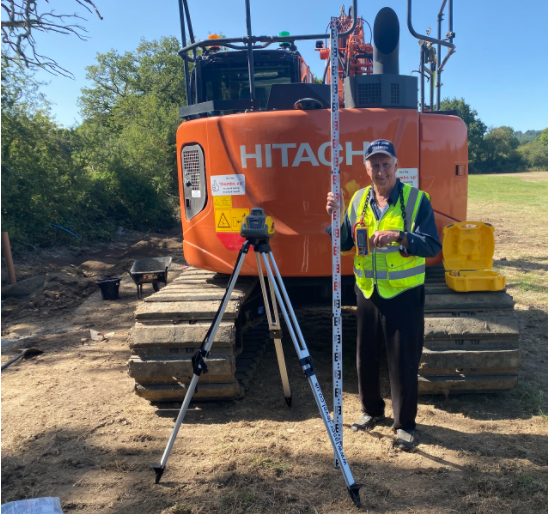 Because the first chamber receives waste straight from the drains (not pumped), the contents can get a little stirred up as new effluent enters, especially if it is a large volume all at once. This is why the first chamber is limited to the initial separation of larger solids and unwelcome oils and fats. The first chamber is designed to trap most, if not all, fats that float or sink to the bottom. This is why we insist that no other material other than human waste is allowed to enter the tank. Greasy material from large busy kitchens should be trapped in a specifically calculated and suitably sized grease trap for later disposal by other means.
After larger and smaller particles of solids in suspension have had the opportunity to settle to the base or the top of the first chamber, effluent then passes to the treatment section. The treatment compartment consists of a huge, submerged or suspended, wheel made of plastic media, a friendly environment for bacteria to eat the contents. This is evident in the wheel itself, with the first part of the wheel being much more heavily coated with bacteria than the second half of the wheel. This indicates that the treatment plant is actually working and coping. If it is working intermittently and you sometimes experience a foul smell, you may have an issue. For example: If the incoming sewage is being pumped from the house; the fall in pipes to the treatment plant is too fast, or rainwater is getting into the system; this would cause a disturbance in the first chamber resulting in the treatment area and the final settlement chamber containing untreated sewage. 
Let us talk you through all the benefits and features of the different options: 0800 181 684
"Excellent service – quick to respond, with clear communications. The engineers who showed up were efficient and friendly. I think ASL were top class."
ASL Limited – a respected leader in sewage treatment plant installation, maintenance and repairs.