Your options for sewage treatment plants
How do sewage treatment plants work?
Sewage treatment plants work by using internal mechanisms and moving parts to break down solid wastes, separating it from the effluent's liquid part to produce a more environmentally friendly discharge. The wastewater and solid effluent are supplied to the primary tank, where they will disperse. The resulting mix will then flow into the system's biozone chamber, where a pump will air the waste and encourage bacteria to condense the organic matter. This helps to break down and purify the contents of the chamber.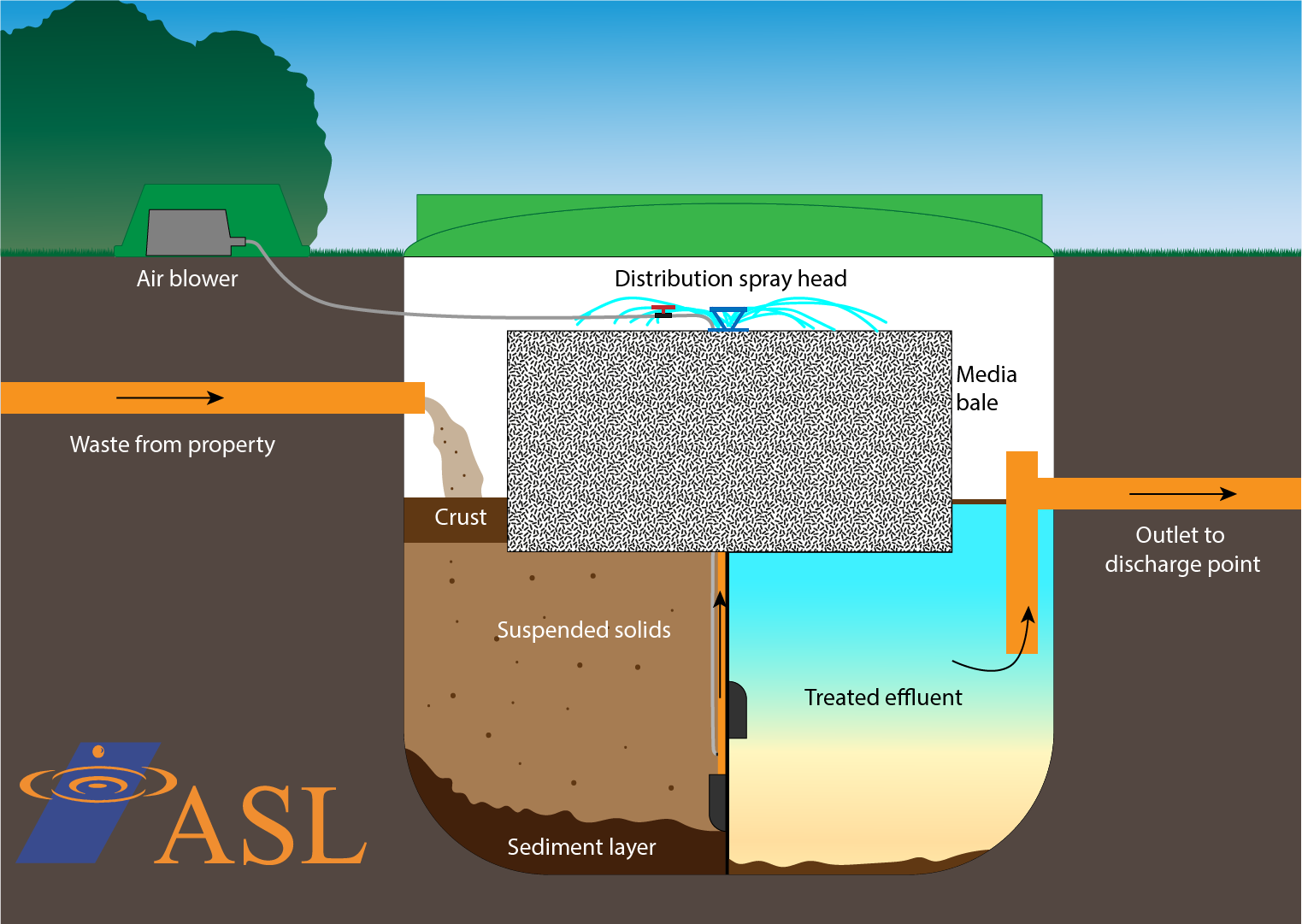 When the contents leave the final waste chamber, it will be 95% clean and completely suitable for discharging into ditches or soakaway systems, subject to the Environment Agency's consent.
Below, we have listed our options for what could work best as a sewage treatment plant on your property.
Option 1: UNI:GEM
Uni:Gem is a unique septic tank conversion unit, which exceeds EN12566-3 / EN12566-6 standards and conforms with 2020 General Binding Rules (GBRs for septic tanks or small sewage treatment plants for domestic use)
Benefits of UNI:GEM
Uni:Gem has many advantages over other methods of converting your cesspit or septic tank into a sewage treatment plant. These are listed below:
It converts a polluting septic tank into a fully functioning sewage treatment plant, without the need for removing and replacing the old tank or building a drainage field.
The model is tested to EN12566-3 / EN12566-6 and CE-marked to ensure compliance with Environmental and Building Regulations' requirements.
It has the outstanding effluent quality of 12.25:16:14.845 (BOD:SS:NH4), which ensures that it discharges well within the national consent standards.
It has been tested and proven to be suitable for all ground conditions, all year round.
It provides a space-saving solution for sites, where minimal disruption to surrounding obstructions is required.
A low energy compressor ensures minimal running, maintenance and servicing costs.
A quick and easy installation provides enormous cost savings as well as health, safety and environmental benefits.
It offers simple and safe access for maintenance and cleaning.
Horizontal and vertical models are available.
It has integral lifting eyes for improved on-site handling.
The final effluent is clear and odourless.
To find out more about this type of system, get in touch with us today. Our staff will be happy to help you by answering any questions you may have.
Option 2: Conversion Units
This option is specifically designed to fit within a cesspit or septic tank, converting the system into a small sewage treatment plant. Producing a clear, odourless and harmless effluent, it is also a discreet, reliable and affordable solution for domestic dwellings and small-scale commercial premises that are not connected to main public sewers.
The unit is also ideal for situations where effluent is being discharged into a local watercourse (which is now illegal), or for converting cesspool holding tanks so that they do not require frequent emptying.
Why Use a Septic Tank Conversion?
There are many benefits to converting your septic tank into a small sewage treatment plant, which we have listed below:
They are accepted by the Environment Agency for discharge to natural watercourses, under the Permit Certification.
They utilise the existing tank, and they fit through the manhole opening, providing a quick and efficient installation procedure.
No disruptive excavations are required, avoiding the disturbance to already established gardens.
No electrical pumps or motors are installed within the underground treatment zone, providing lower maintenance and servicing costs.
The efficient air blower is economical, with low running costs.
They work in high water table areas.
The installation has a lifetime Process Guarantee.
They produce a treated effluent in compliance with the Regulating Authorities.
Once we are satisfied that the size is suitable and that the tank is in good working order, we will move on to the next steps and provide you with:
An estimate to supply and install new dip pipes, if required
An estimate to supply and install a conversion unit to treat the waste liquid
An estimate to utilise the existing discharge pipe
An estimate to supply and install an armoured cable to power the new pumps. Others will provide a power point.
Converted Sewage Treatment Plant Costs
A converted sewage treatment plant's cost will be in the range of £3,500+VAT, subject to any surveys that we have to undertake. This price will exclude any charges for work that might be needed for the tank already installed on your property.
To find out more about this sewage treatment plant option, contact us today.
A Surface Water Warning
It must be noted that if surface water enters your system in a surge, such as during heavy rainfall or a storm, it may stir up wastewater already present in the system. This will ruin any separation that has already taken place and allow more extensive buildups of effluent to pass through the system without being treated. If you suspect that too much surface water is being allowed into your sewage treatment plant, you may wish to have a CCTV drain survey conducted through us.
We can use the most up-to-date, flexible cameras to take detailed footage of your drains, locating the source of the issue and helping you to get it fixed afterwards. We may also suggest that down water drain pipes, and surface water gullies are checked, to ensure that they are not flowing into the foul water drain on your property.
It must also be noted that we are not liable for any surface water which enters your system, so any estimates we make in this post will exclude provisions for surface water which enters your foul water system. To learn more about this, please get in touch with us.
Private Sewage System Rules
We believe our customers should know some rules when considering a sewage treatment plant for domestic use or thinking about other methods of discharging wastewater privately. These three rules are stated below:
If you are making any changes to an existing system (such as replacing the system, changing a septic tank to a treatment plant or changing a discharge point), you must now first check if there is a main sewer within 30m of the property (or properties, each must be x30m, so for example, 3 houses = 3 x 30m = 90m). If there is a main sewer within the distance, then this must be the way forward, unless there is a reason why (such as having a river or hill in the way).
Discharging to the ground must be to a drainage field. No other discharge type is acceptable without a permit from the Environment Agency (such as a soakaway, a borehole, etc.).
Discharging to surface water can only be done by a packaged treatment plant. Septic tanks are never acceptable, and conversion units must have a permit from the Environment Agency.
Order of Priority for Sewage
We believe in ranking wastewater systems in order of their efficiency, as well as how much we recommend them for your property:
Main Sewer Connection: the main sewer connection is a must if possible, including pumping to the main sewer line.
Domestic Sewage Treatment Plant: if it isn't possible to connect to the main sewer connection, with or without a pump, then a home sewage treatment plant is the next best option. 
Septic Tank: if you can't have a sewage treatment plant installed, for instance, if you have no power supply or discharge to surface water is not required, then the next best option will be a septic tank.
Cesspit / Cesspool: it is only acceptable for you to have a cesspit if you have a reason for not trying any of the other listed methods first. For example, it may be permitted if there is limited space to meet building requirements, or if the ground is not suitable for discharge.
Discharge Quantities
If your system is discharging to ground, any amount above 2 cubic metres (2,000 litres) per day requires a permit. 
If your system is discharging to surface water (this applies to sewage treatment plants only), anything above 5 cubic metres (5,000 litres) per day requires a permit. The surface water must also be running throughout the entire year without drying up. 
To find out more about the permits you may need to discharge the waste you need removing from your sewage treatment system, get in touch with us today.
For More Information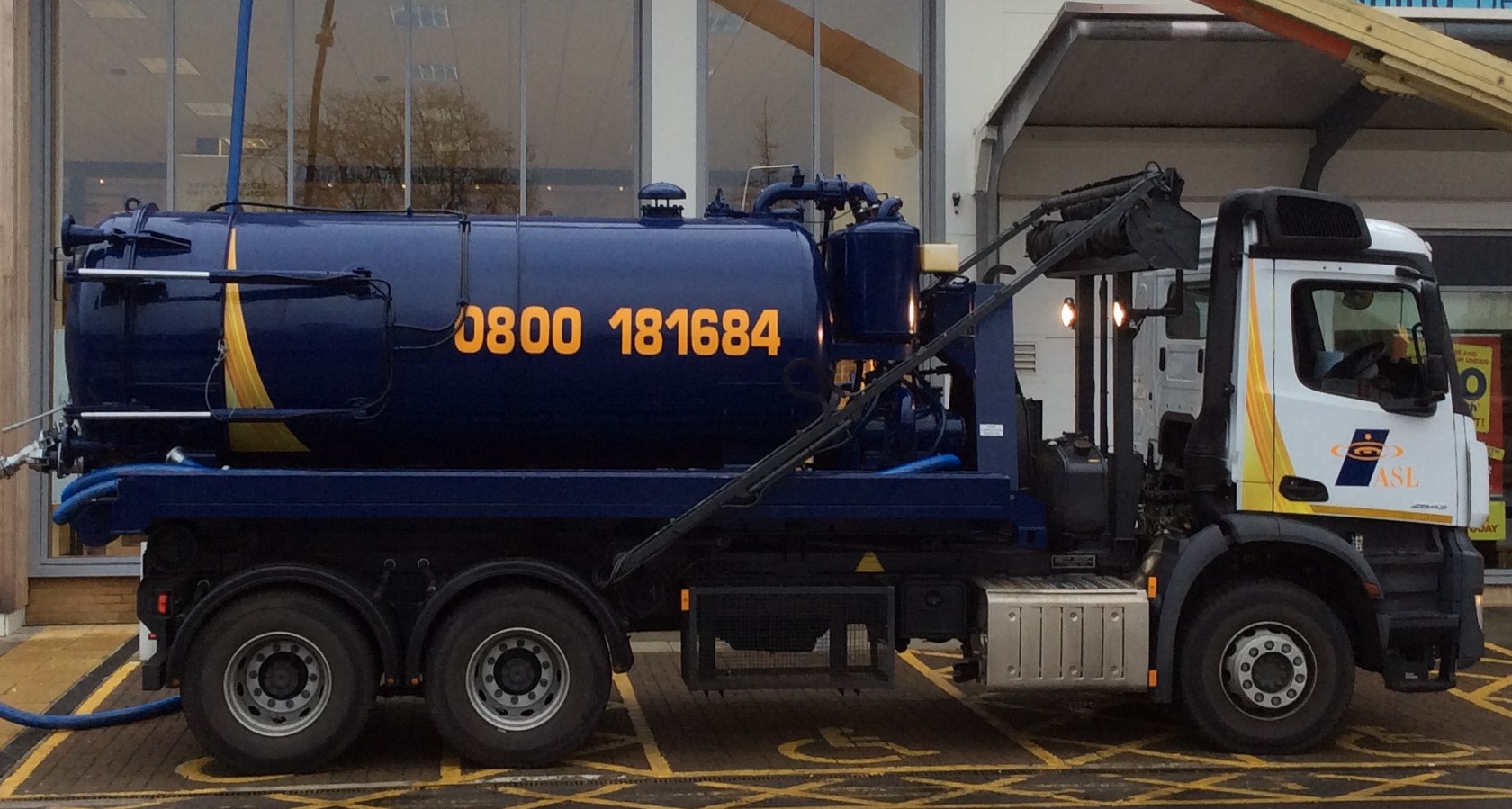 If you would like to know more about the options we have available for your home sewage treatment plant, contact ASL Limited today. We are experts in this industry.
Our large and small sewage treatment plants will be ideal for all your needs and should serve your property well for many years to come with regular cleaning and maintenance.