Case Study | Options provided by House Purchase Survey – main drain connection, cesspit or a treatment plant
This case study is based on the proactive action of one of our customers when they were moving house. 
You will see from the results of our report that this particular survey presented options for the client to choose from and gave them all the information they would need to negotiate within the house purchase process.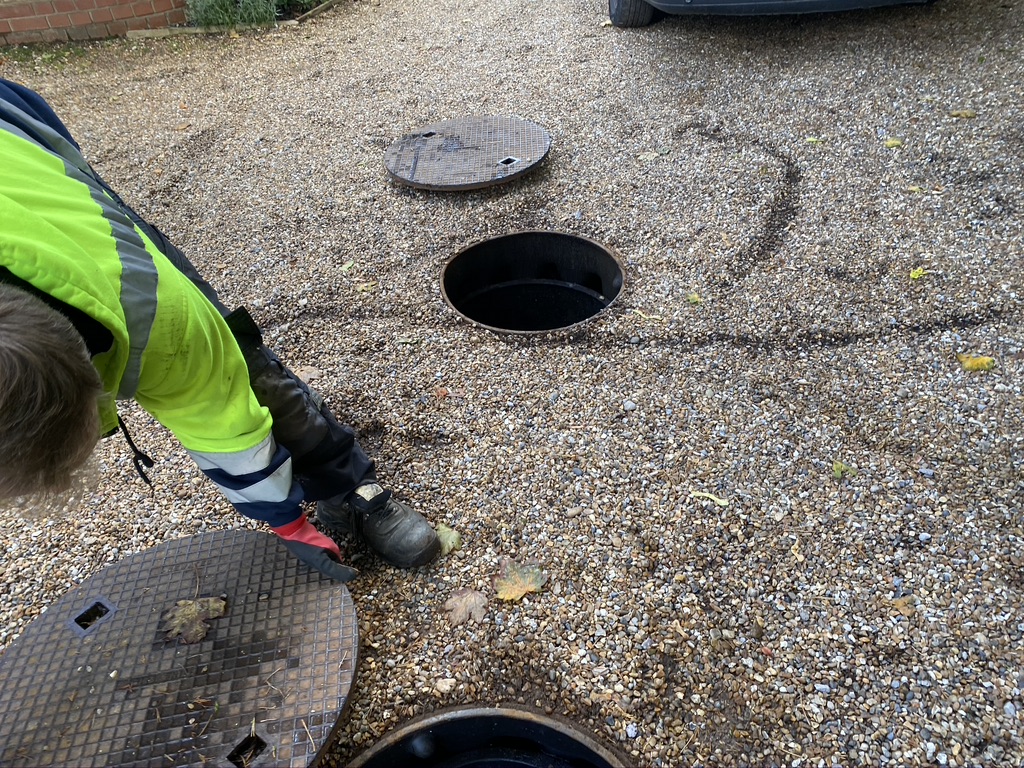 Observations & Findings
Further to your request, we attended the property, and carried out a site survey, with a view to upgrading / replacing the existing sewage system. Based on our findings, and as discussed, we believe there are three options available to you. Please see below:- 
OPTION 1 – Main Sewer Connection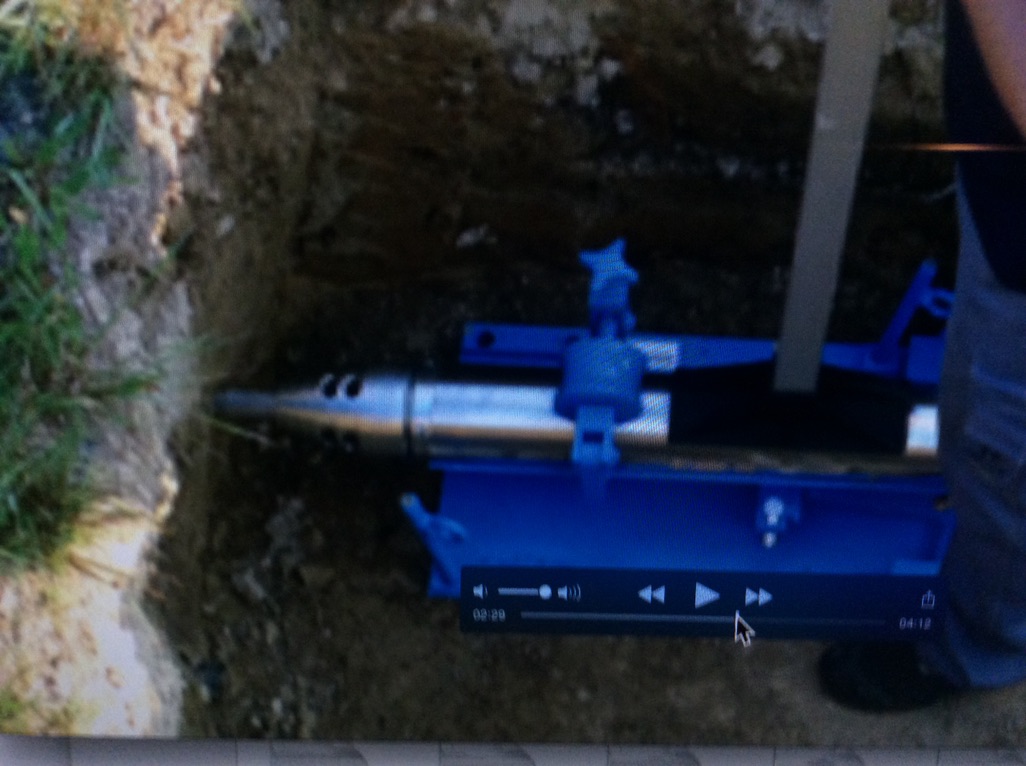 Once we obtain the neighbour's permission, we can connect to the existing drains, used by the neighbours, leading to the public sewer in the road.
It may take a secondary route through the neighbour's Gardens to the main, subject to survey. However, we believe that this would be enormously expensive and time-consuming before we even start the work. 
It may be prudent to use moling to the public main in the road.
OPTION 2 - A Cesspit
Cesspits can vary in different shapes and sizes and are installed entirely underground. Newer cesspits consist of a huge watertight fibreglass holding tank with an inlet, and older tanks are usually of brick construction. 
An average cesspit has a capacity of approximately 4000 gallons, designed for containment only, with no discharge. Typically, the 4000 gallons cesspit (18,000 litres per 2 users, plus another 6,800 litres per additional user) would require emptying every 9-12 weeks, depending on usage. 
There is no requirement to inform the Environment Agency or apply for a permit if there is no discharge. However, a building notice would be required for the new installation. 
Although it is your legal right to install a cesspit, we wouldn't usually advise it as an option and should only be considered as a last resort or when an Environmental Permit is refused or not possible. 
Furthermore, in the future, when/if you decide to sell your property, a cesspit system, in our professional opinion, can devalue a property by as much as £20,000.00 as it is the least favourable sewage system to have. 
Additionally, building regs would insist that a cesspit be installed for each property and not shared. 
To give you an indication of the cost, our charge to install an 18,200L / 4000-gallon cesspit is above £20,000.00 plus VAT. Price excludes sheet piling, de-watering, and muck-away. Price is subject to test holes, consents, and a detailed survey/estimate. 
OPTION 3 – A treatment plant
TREATMENT PLANT REFURBISHMENT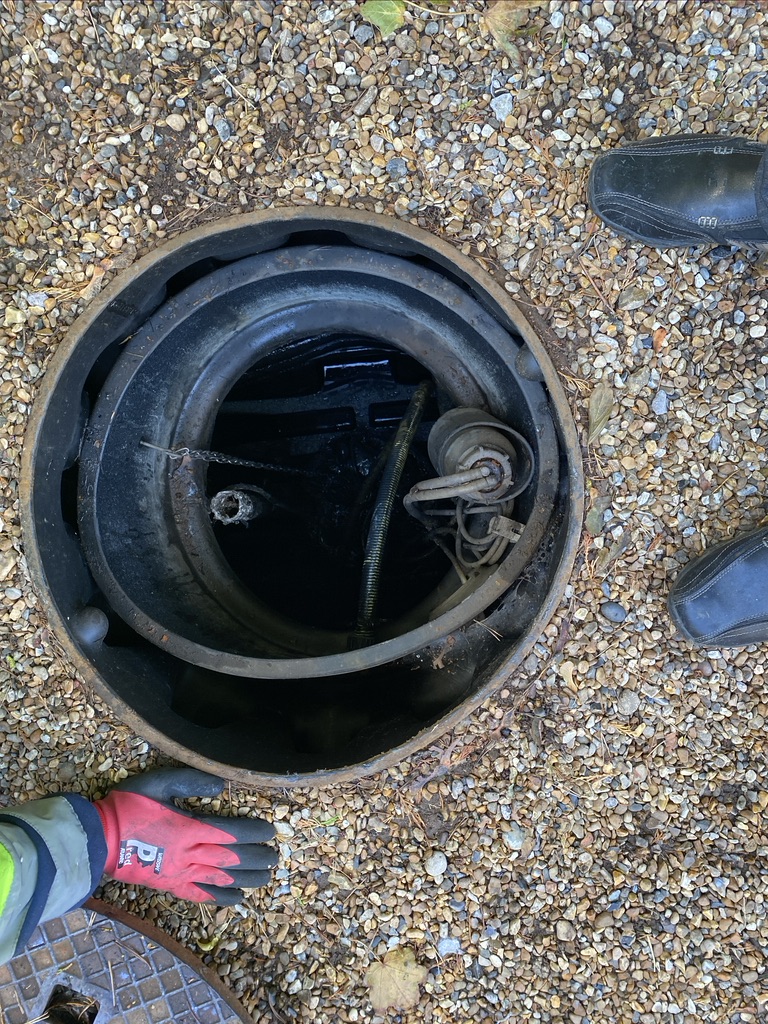 The third option is to completely refurbish and renew the existing treatment plant by installing internal working parts and upgrading the existing pump main. 
Any rights, permissions, or permits for the existing treatment plant was, and is now, the responsibility of the owners/operators of the system. We are happy to assist you in any way we can to obtain the correct consent; however, the ultimate responsibility for the system and discharge will be yours alone. 
Please find our estimate to upgrade the system, as follows:- 
WORKS TO BE CARRIED OUT
To obtain an "Environmental Permit" if required from the Environment Agency before the commencement of works. This needs to be applied for by yourself, and we will be happy to assist you with the application. However, the ultimate responsibility for obtaining the permit will be yours. 
To obtain a "Building Control Notice" (if required) from your local authority before the commencement of works. This needs to be applied for by yourself, and we will be happy to assist you with the application. However, the ultimate responsibility for obtaining the notice will be yours. 
To empty down the existing plant with our waste tanker.
To wash down and clean the tank.
To remove all existing internal components.
To carry out a complete refurbishment of the treatment media aeration compartment. 
To replace all internal pipework and associated fittings.
To supply and install new internal mechanical parts and outfall discharge pump.
To supply and install a new air compressor unit, complete with housing.
To trace area for services and utilities.
To hand excavate, and/or mole from the plant, replace the existing pump main with approximately 33m of new pump main, and associated fittings. 
To check and test the existing armoured electric power supply to the plant.
To construct a concrete base around the existing plant.
To supply and install 2 x sealed, heavy-duty Inspection Chamber covers and frames to prevent groundwater infiltration.
To backfill all excavations and make good to existing levels and finishes.
To carry out a CCTV drainage inspection of both properties to check for any surface water entering the foul system either directly or indirectly.
To report back our findings with an estimate for any repairs/diversions that may be required.
GROUND CONDITIONS 
Kindly note that any estimate given is subject to ground conditions and adverse weather conditions. If a job has been priced using a mechanical excavator or mole, and we encounter various services, root ingress, or poor ground that prevents using a mechanical excavator or mole for all or part of the works, there will be a revised estimate to excavate by hand. This will be charged per meter and is dependent on depth, surface type, etc. Similarly, should we encounter a high water table causing water infiltration during our excavation, we will revise the price to allow shoring and de-watering to make the excavation safe.