Case Study | A revealing House Purchase Drain Survey
When we buy a house, the last thing we tend to think about is whether or not the drains are working properly. This is also not included in a regular house purchase survey that your conveyancer will organise for you. And yet, if the drainage system is not connected to the main sewer, it could be a costly oversight indeed – not to mention a horror to deal with.
This case study will hopefully give you an idea of how a 'simple' blocked drain can reveal itself to be a rather large sewage problem. 
Observations & Findings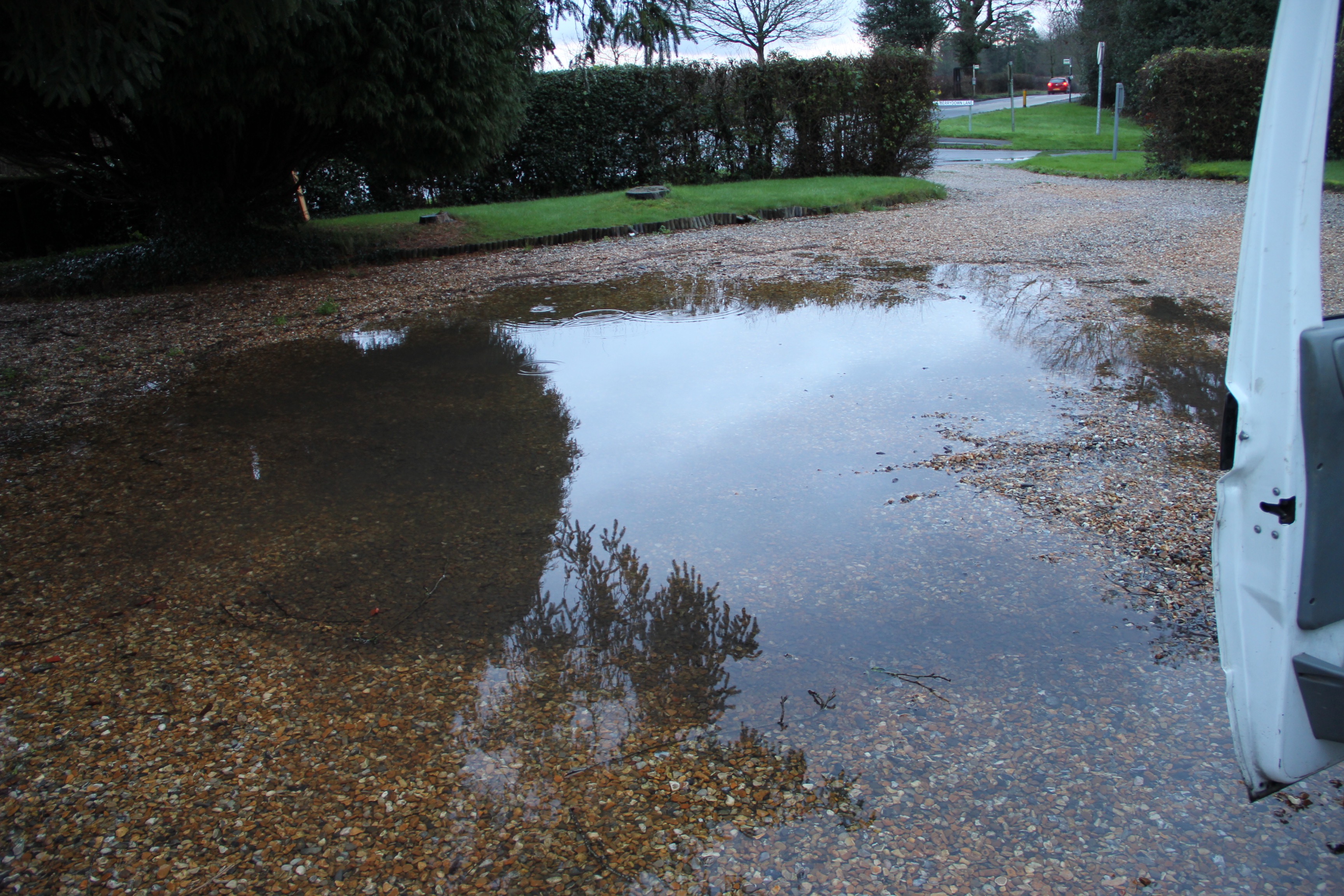 Further to your request, we attended the above address on 20th August 2020 to clear a blocked drain. Upon our arrival on site, we located the blockage at the surface water gully, discharging a soakaway. We attempted to clear the blockage but to no avail. 
Upon further investigations, we discovered that the last chamber before the soakaway is overflowing and indicating that the soakaway has failed. Furthermore, we found the dishwasher waste is being discharged into the soakaway, which has caused contamination. We understand that you will remove the dishwasher waste and monitor the gully.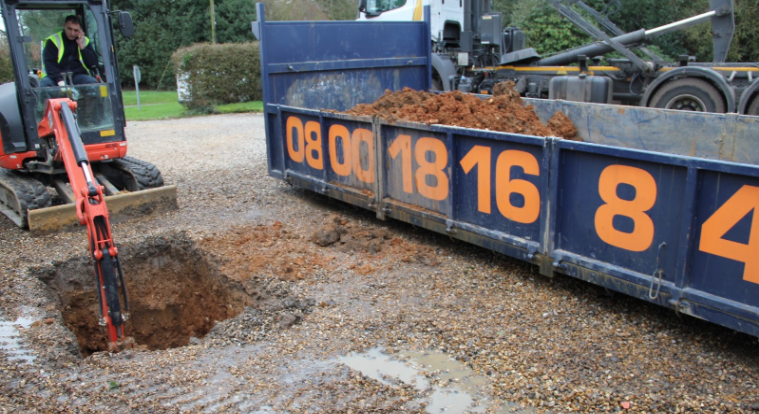 As agreed, we returned to the site later to empty down the sewage tanks and carry out an inspection. The tank required two loads to be removed to empty it fully. 
The foul tank located in your garden appears to be a cesspit. Discharges from a cesspit will cause ground pollution as there is no separation or treatment of waste, and it is apparent that the discharge point has ceased working.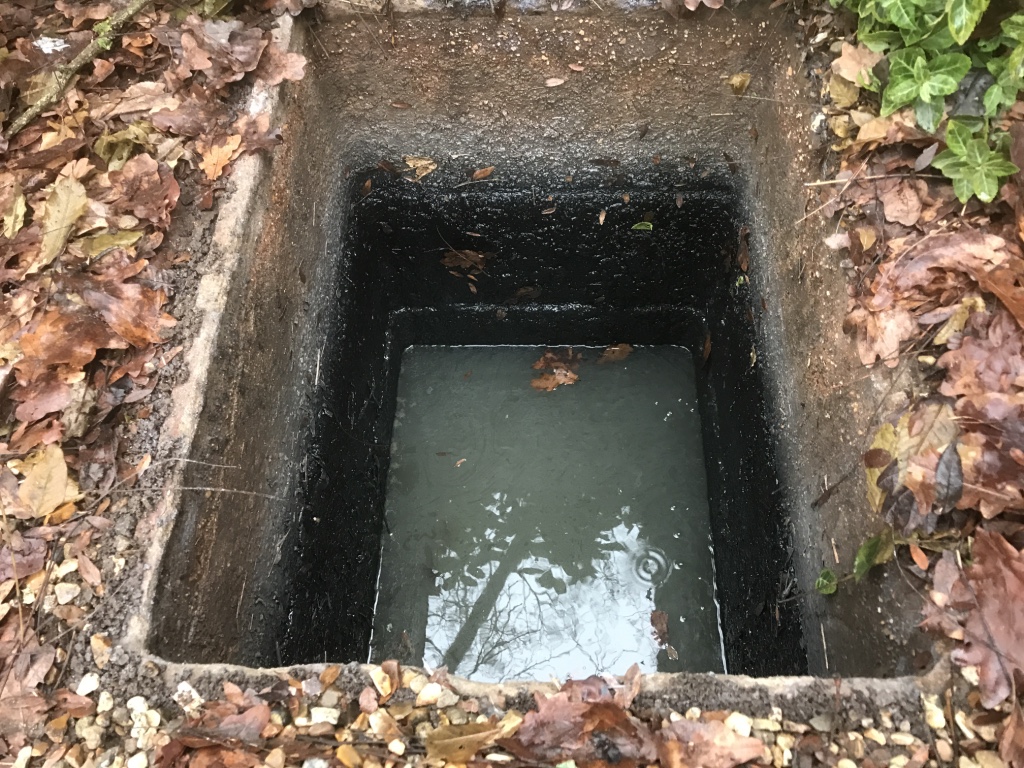 In addition, we found surface water entering the foul system. This is disturbing the contents of the cesspit and flow, forcing raw sewage out of the tank towards the foundations of the road. The addition of surface water is exacerbating the issue. 
The area of your garden is insufficient for a septic tank land drain or drain field. This is required to meet the binding rules for a septic tank or treatment plant system. 
The area is also encroaching on the main public road. Land drains may be inappropriate as there is a risk of undermining the public road. Therefore, a deep soakaway (after acquiring a permit) may have to be used as a means of disposing of treated water. 
Advisement
In the first instance, we recommend that the drains are checked by conducting a CCTV drain survey. Any surface water gullies and downpipes are tested to see if they discharge into the foul drainage system and provide an estimate divert if required. 
This is to prevent any future disruption to a proposed new sewage system. 
Please find our estimate for this as follows:- 
ESTIMATE 
To carry out High-Pressure Water Jetting to test and clean the drains 
To carry out a CCTV drain survey to check for any structural defects within the system and to establish if there is any surface water entering the foul system either directly or indirectly 
To probe the area to identify the layout of the drains between the cesspit and discharge, which could be located beneath the main road 
To provide a condition report with an estimate for any essential repairs/diversions which maybe 
required 
Our charge to carry out the above works is @£120.00 plus VAT per hour or part of, inclusive of labour and plant. We anticipate this work will take 2-3 hours to complete. 
PLEASE NOTE: We will require a water supply on-site to carry out the above works. 
Based on our findings, we believe that a new treatment plant is required if it is not possible to connect your property to the main public sewer. To establish if the main sewer connection would be possible, we recommend you contact the local water authority and obtain plans showing the location and depth of the nearest main public sewer. Once we have received this information, we can confirm or eliminate this as a possibility and, if required, provide you with an estimate to make the connection. 
If you would like us to apply for the plans on your behalf, Including conversations with the engineers to enable us to give you a free estimate, please forward a cheque payable to ASL Ltd for the amount of £75.00 plus VAT, and we will obtain these documents for you.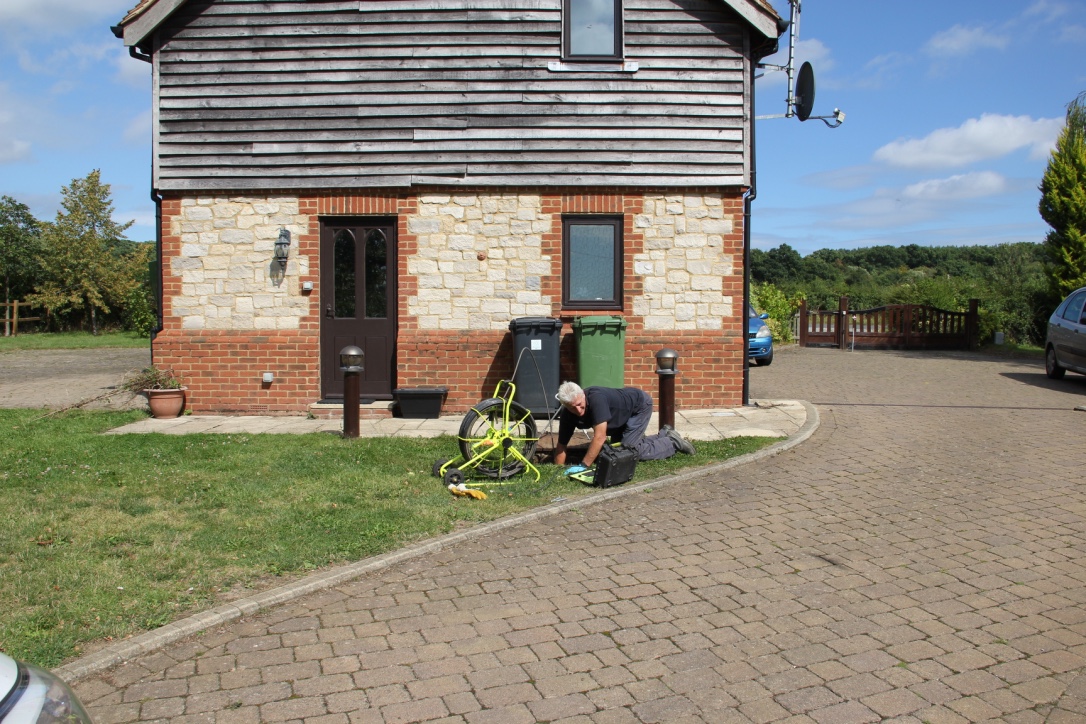 If any part of the building is within 30 meters of a public sewer, the Environment Agency will not allow you to start a new discharge from a sewage treatment plant under the general binding rules.
If you are building the development of more than one property, this distance must be multiplied by the number of properties. For example, if there are 3 properties, the distance will be 3 x 30 meters = 90 meters. 
If there is a good reason why you cannot connect to the sewer (for example, there is a river or a hill in the way), then you must apply for a permit so that the Environment Agency can decide whether to allow you to use a sewage treatment plant instead. 
If it is not possible to connect to the main sewer, we believe installing a new "state of the art" Treatment Plant will provide the best long-term solution. 
These units have the advantage of very few moving parts, so there is less to go wrong mechanically. They only require emptying down annually rather than every 4 - 6 months, so this is much more convenient and cost-effective for you. 
Sewage treatment plants treat the sewage to the standards required by current environmental legislation. They can then be dispersed into either the surrounding soil or into a flowing watercourse, subject to obtaining a permit to discharge from the Environment Agency if required. 
A domestic treatment plant usually needs to be de-sludged either annually or six-monthly according to the size of the holding chamber and your service agreement based on inspection and the type of plant you have. 
Conclusion
To assess the optimum treatment plant for your property, we require full information in writing regarding the population (how many people will be using the system), which will determine the flow into the treatment plant. It is advisable to install a treatment plant capable of servicing the requirements of a full household at peak capacity so that there are no embarrassing limitations when entertaining or when selling the property in the future. 
Similarly, if you are considering extending or enlarging the property in the future, installing a treatment plant that could cope with projected numbers rather than the current numbers would be advisable. Much of this information is required to assess if a permit is required. 
Our provisional estimate is subject to a full site survey, along with obtaining an "environmental permit" from the Environment Agency (if required) and a "Building Control Notice" if necessary, from your local authority, with which we can assist if you wish to proceed.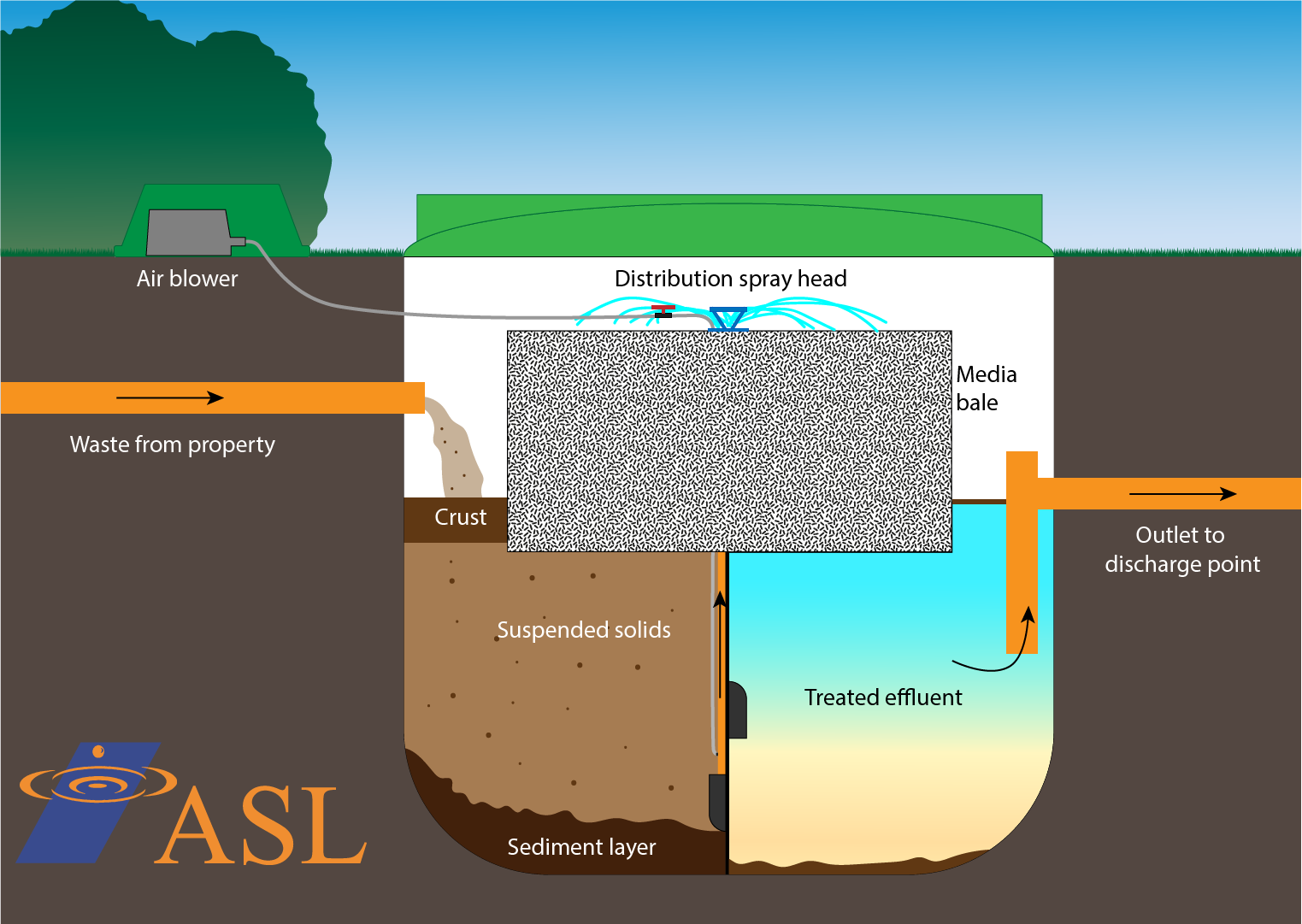 To give you an indication of the likely costs, please see our provisional estimate presented below:- 
ESTIMATE 
To obtain an "Environmental Permit" if required from the Environment Agency before the commencement of works. This needs to be applied for by yourself, and we will be happy to assist you with the application. However, the ultimate responsibility for obtaining the permit will be yours. You have an existing discharge and an existing system, and the household is not likely to discharge any more than 1m3 per day, which is well within limits. Therefore, a permit is unlikely to be required. 
To obtain a "Building Control Notice" (if required) from your local authority before the commencement of works. This needs to be applied for by yourself, and we will be happy to assist you with the application. However, the ultimate responsibility for obtaining the notice will be yours. 
To check that your property does not fall within the groundwater protection zone. 
To trace area for services and utilities. 
To carry out a test hole to check the ground conditions and if found to be unfavourable for the new 
installation, we will revise our estimate accordingly. If the ground conditions are found to be 
favourable, we will continue with the following:- 
To excavate an area for the proposed new treatment plant and lay a concrete base 
To supply and install a new Klargester Bioficient 10 pop treatment plant and surround in concrete 
To excavate and install up to 10m of new 4" uPVC pipework to vent the new system 
To excavate and construct a deep drainage field using perforated pipes, set out in 300mm wide 
trenches with a minimum of 2m apart in parallel lines 
To backfill drainage field with shingle / 20mm stone 
To cover the drainage field with a geotextile membrane 
To excavate and install up to 10m of new 4" uPVC pipework to divert the existing drainage from 
the property to the new treatment plant 
To excavate and install up to 10m of new 4" uPVC pipework from the new treatment plant up to 
the new drainage field 
To excavate and install up to 10m of new armoured electric cable to power the new system. Powerpoint to be determined 
To test system operation 
To surround all new pipework in pea shingle 
To backfill all excavations to existing levels and leave the area flat. Seeding to be carried out by others 
Price is subject to a test hole, consent, and ground conditions 
PLEASE NOTE: If we do not find adequate soil porosity at a lower depth, there will be a one-off charge of £780.00 plus VAT for the test hole, and we will provide you with a quote for an alternative solution. 
SPOIL REMOVAL 
Any excess spoil to be removed from the site will be charged additionally as per the following rates:- 0-2 ton load = £120.00 plus VAT.
DEWATERING & SHEET PILING / SHORING 
Dewatering and sheet piling may be necessary if ground conditions are too wet or otherwise adverse. This is so that the excavation for the treatment plant and associated trench work does not fill up with water percolating through the soil if there is a high water table or we come across a natural spring. This eventuality would make the excavation dangerous and make it impossible to extend the depth. Similarly, it may be necessary to employ sheet piling or shoring to stabilize the excavation to not cave in on itself. Carrying out the work in sustained dry conditions can reduce the need for dewatering. You should allow an additional provisional sum for this if this is required. 
MAINTENANCE 
Once the above system has been installed, it will require regular emptying and maintenance to ensure the system continues to operate at its optimum efficiency. 
Please find below our proposed emptying and servicing frequency, along with our current charges to undertake this work:- 
ESTIMATE 
To remove the entire contents of the tank with our waste tanker
Our charge to carry out the above works is @£220.00 ZERO rated VAT per 1000 gallon load inclusive of labour and plant. We recommend this is carried out on an annual basis.
To carry out a service to the treatment plant.
Our charge to carry out the above works is @£220.00 plus VAT per service, including labour and plant. We recommend this is carried out on an annual basis.
To carry out High-Pressure Water Jetting to wash down and methodically clean the tank.
Our charge to carry out the above works is @£120.00 plus VAT per hour or part inclusive of labour and plant. We will assess the system during the emptying and service and recommend this service if and when required. 
Please see some further information regarding private systems and how they are designed to work in our blog article entitled 'Private Sewage Systems and how they are designed to work', which we hope you will find helpful.