Case Study | Thinking of the future
Re-estimate for drainage works required: main sewer connection or septic tank conversion.
This case study sets out the benefits of planning for every eventuality regarding private sewage system handling capacity.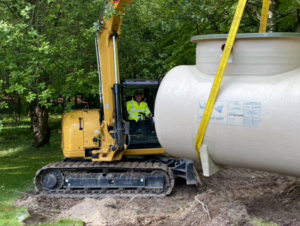 Observations & Findings
As per my visit and conversation about the numbers you have given me, I recommend installing a new treatment plant.
Thinking of the future success of your business, I think it would be prudent to install a "state of the art" sewage treatment plant, treating sewage to the standards required by current environmental legislation, 18-20 population treatment plants discharging clean water into the environment, rather than separated but untreated raw liquid sewage.
Although the treatment plant is only part of what is necessary to discharge the now clean water from the new treatment plant, when one considers the volume from the personnel we discussed, those are likely to use the system.
The new treatment plant will give you a large holding tank, giving you a great advantage when the numbers increase. 
It would be extremely prudent and give a further advantage if we can utilize the old septic tank as a holding tank.
Although, as you are aware from our conversation – if surface water is allowed to mingle with the sewage effluent – no system would work for long and would be very problematic, causing the system to be over its limit, polluting the ground.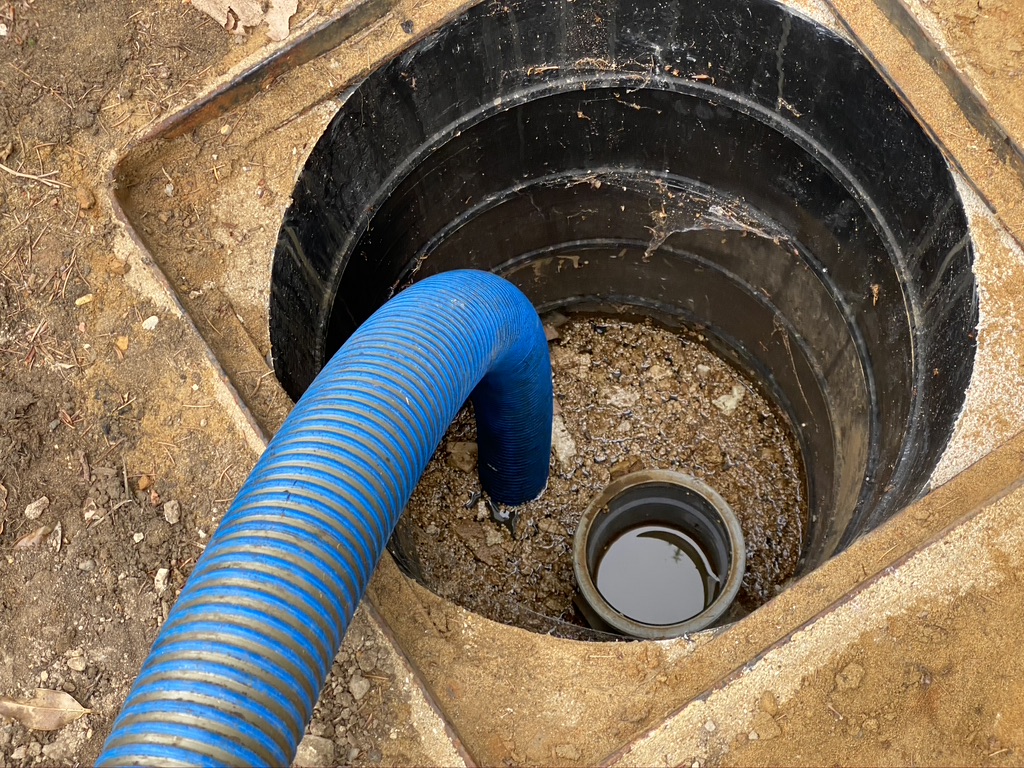 To understand the issues of surface water and the ground's ability to disperse the clean water into the ground and the surface water that I believe to be present, we need to investigate further.
Advisement
My recommendation would be to carry out a survey.
The operator I would use would be experienced in finding surface water and roof water directly or indirectly connected to the sewer system.
To carry out a full site survey which includes using a camera with a detectable probe.
Take site levels to establish the depth and the fall, the actual gradient of trenches, including the drainage field/land drains.
3 x 1.500 mm test holes to establish the makeup of the ground.
Remove no more than 2000 gallons from the old septic tank or holding tank to inspect.
A discussion to reveal the large holding tank and, of course, the advantages, if the old holding tank or septic tank is suitable and in reasonable repair.
The installation of the new treatment plant would be subject to a 3 m deep test hole.
I trust that the above meets with your approval.
Please get in touch with my office on 0800 181 684 to arrange the full site survey. Feel free to contact me if I can be of any further assistance. Assuring you of our best attention at all times.
Re-estimate for drainage works required.
Further to our recent telephone conversation and based on the information provided, we believe two options are available to you if a connection to the main sewer is not possible and subject to consent from the Environment Agency. 
MAIN SEWER
To establish if the main sewer connection would be possible or eliminate this as a possible solution, we recommend you contact the local water authority and obtain plans showing the location and depth of the nearest main public sewer. Once we have received this information, we can confirm or eliminate this as a possibility and, if required, provide you with an estimate to make the connection.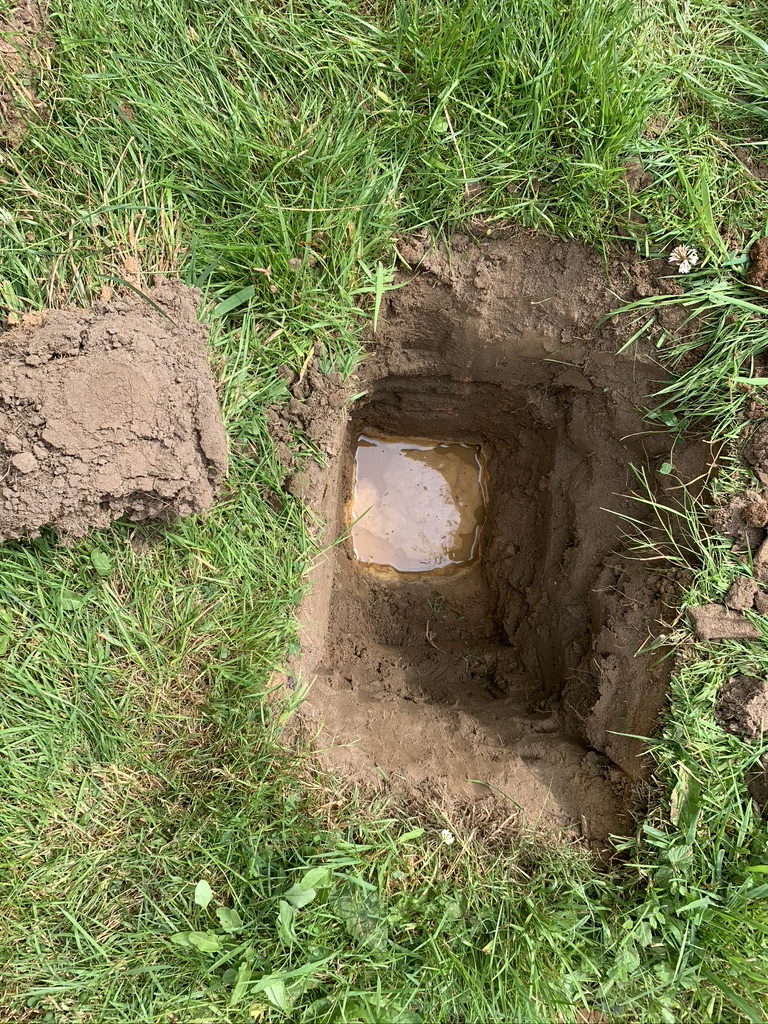 If you would like us to apply for the plans on your behalf, please forward a cheque payable to ASL Ltd for the amount of £75.00 plus VAT, and we will obtain these documents for you, confirm or eliminate the possibility.
If any part of the building is within 30 meters of a public sewer, the Environment Agency will not allow you to start a new discharge from a sewage treatment plant under the general binding rules.
If you are building more than one property, this distance must be multiplied by the number of properties. For example, if there are 3 properties, the distance will be 3 x 30 meters = 90 meters.
If there is a good reason why you cannot connect to the sewer (for example, there is a river or a hill in the way), then you must apply for a permit so that the Environment Agency can decide whether to allow you to use a sewage treatment plant instead. 
CONVERSION UNITS
Specifically designed to fit within an existing septic tank or cesspool, effectively converting the existing tank into a small sewage treatment plant producing a clear, odourless, and harmless effluent. 
The unit provides a discreet, reliable, and affordable solution to sewage treatment for domestic dwellings and small-scale commercial premises without mains. 
The unit is ideal for situations where the existing septic tank is discharging untreated effluent to a watercourse. The unit is also ideal for converting cesspool holding tanks, removing the need for frequent emptying.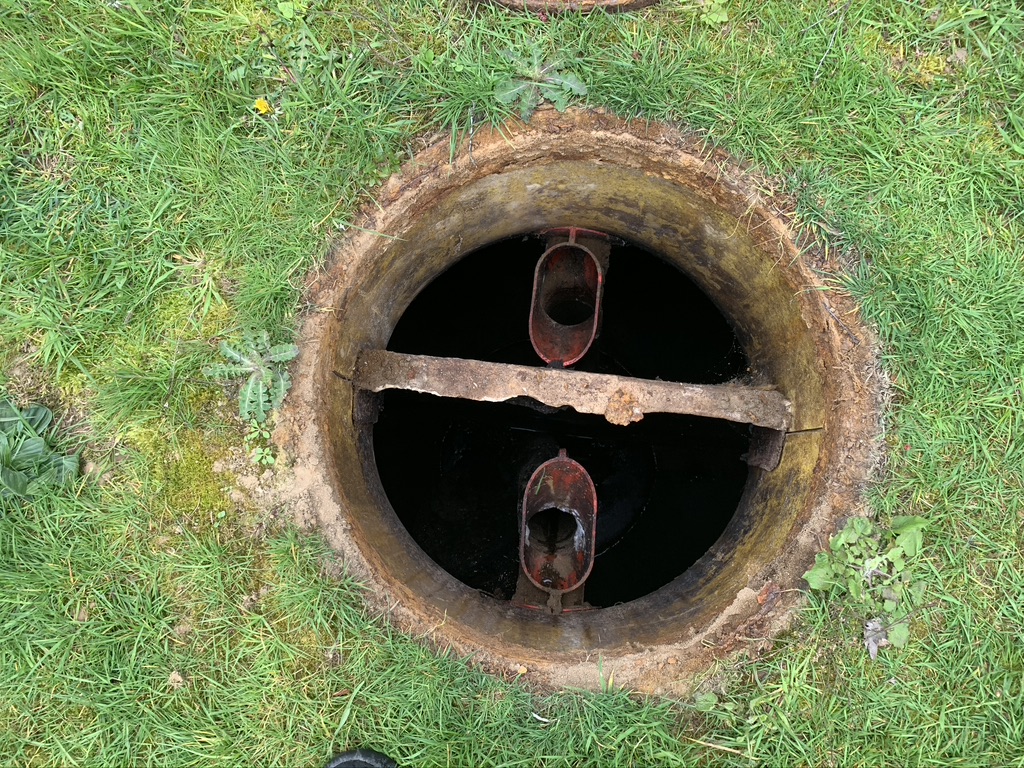 Why use the septic tank conversion?
Accepted by the Environment Agency for discharge to natural watercourse under Permit Certification.
Utilizes the existing tank and fits through the manhole opening, providing a quick and efficient installation procedure.
No disruptive excavations are required, avoiding the disturbance to established gardens.
No electrical pumps or motors are installed within the underground treatment zone, providing lower maintenance and servicing costs.
An efficient air blower is economical with low running costs.
Works in high water table areas.
The installation has a lifetime Process Guarantee.
Produces a treated effluent in compliance with the Regulating Authorities.
Once we are satisfied that the size is suitable and the tank is in a reasonable and sound state, we can proceed with the next step and provide you with:-
An estimate to supply and install new dip pipes, if required
An estimate to supply and install a conversion unit to treat the waste liquid
An estimate to utilize the existing discharge pipe
An estimate to supply and install an armoured cable to power the new pumps. Others will provide a power point.
Our cost to install a new conversion unit only is in the region of £5000.00 plus VAT, subject to survey. Price excludes any charges for work that might be needed to the existing tank and the installation of new land drains.
ESTIMATE – Drainage field/land drains
To carry out a test hole to check the ground conditions and be unfavourable for the new installation, we will revise our estimate accordingly. If the ground conditions are found to be favourable, we will continue with the following:-
To excavate and install a new 600mm x 450mm Inspection Chamber complete with cover and frame on the tank outlet.
To excavate and construct a drainage field max size 18m² x 1m deep, using perforated pipes, set out in 300mm wide trenches with a minimum of 2m apart in parallel lines.
To connect the perforated pipes in a continuous loop, be fed from the new inspection chamber and lay on a 300mm layer of shingle / 20mm stone at no less than 500mm below surface level.
To backfill drainage field with shingle / 20mm stone and cover in a geotextile membrane.
To cover the drainage field with a geotextile membrane.
To excavate and install up to 10m of new 4" uPVC pipework from the tank up to the new Inspection Chamber.
To surround all new pipework in pea shingle.
To backfill, excavations and leaves are flat to existing levels. Making good to be carried out by others.
To remove and dispose of excess spoil. This is at an additional charge of £350.00 per 10-ton load.
Our charge to carry out the above work is in the region of @ £4,800.00 plus VAT inclusive of labour, plant, and materials.  
PLEASE NOTE: If we do not find adequate soil porosity, there will be a one-off charge of £780.00 plus VAT for the test hole, and we will provide you with a quote for an alternative solution which could be the installation of boreholes.
SPOIL REMOVAL
Any excess spoil to be removed from the site will be charged additionally as per the following rates:-
0-2 ton load = £120.00 plus VAT
2-10 ton load = £250.00 plus VAT 
FIRM COSTINGS
To firm up the above costs, it will be necessary to carry out a survey and test holes. If you would like to discuss the above options further, don't hesitate to contact Gerry Rowe on 0800 181 684.
SEPTIC TANKS
Septic tanks work by three significant processes, initial separation of solids from liquids, limited bacteriological action, and absorption. Septic Tanks should have a minimum of two chambers (or a single chamber divided by a separation wall with dip pipes). The effluent enters the initial tank, where the initial separation of larger solids occurs, and fats float to the surface. Because the first chamber receives waste straight from the drains, the contents can get stirred up as new effluent enters, especially if it is a large volume all at one time, such as emptying a bath. This is why the first chamber is limited to the initial separation of larger solids and fats. 
Effluent then passes via dip pipes to the second chamber (or additional chambers), which is a calmer environment, where smaller particles of solids in suspension have the opportunity to settle to the base of the tank. While this process takes place, there is a limited breakdown of the effluent. The separated effluent then passes along a further dip pipe to the soakaways, where secondary treatment occurs. The separated liquid is absorbed by the surrounding soil, which provides supplementary natural filtration.
DIP PIPES
Dip pipes are essential in the separation process. Without adequate separation, suspended solids and fats can pass through the septic tank and on through to the soakaways, where they can coat the surface, causing irreparable damage making it progressively waterproof. This diminishes the soakaway's ability to dissipate water until it ceases to work altogether.
EXISTING AND NEW TREATMENT SYSTEMS
You must use a small sewage treatment plant to treat the sewage if you're discharging it to surface water such as a river or stream. A small sewage treatment plant (also known as a package treatment plant) uses mechanical parts to treat the liquid to clean enough to go into a river or stream.
Discharges from septic tanks directly to surface water are not allowed under the general binding rules.
If you have a septic tank that discharges directly to surface water, you will need to replace or upgrade to a treatment system by 1 January 2020 or when you sell your property before this date.
TANK MAINTENANCE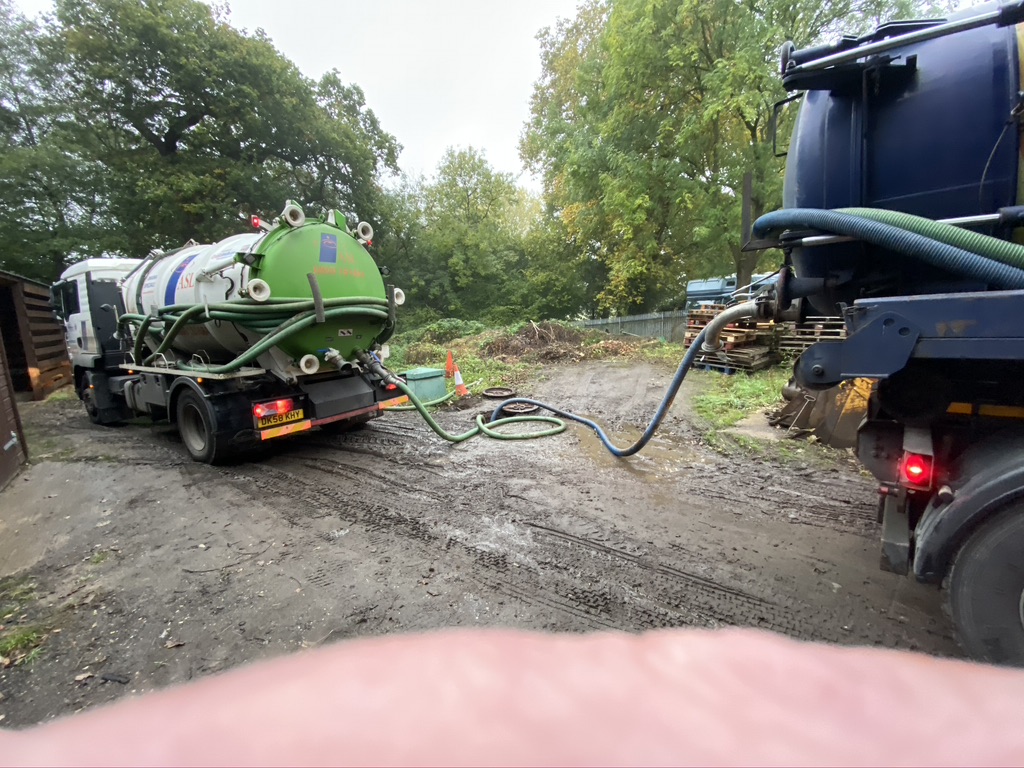 Septic tanks generally require annual emptying, as do treatment plants requiring servicing to ensure the mechanical components work efficiently. When having a septic tank or treatment plant emptied, it is important to instruct the tanker company to "De-Sludge" the tank or ensure that all the solids are removed. In the case of treatment plants or clinker beds, they are immediately filled up with water.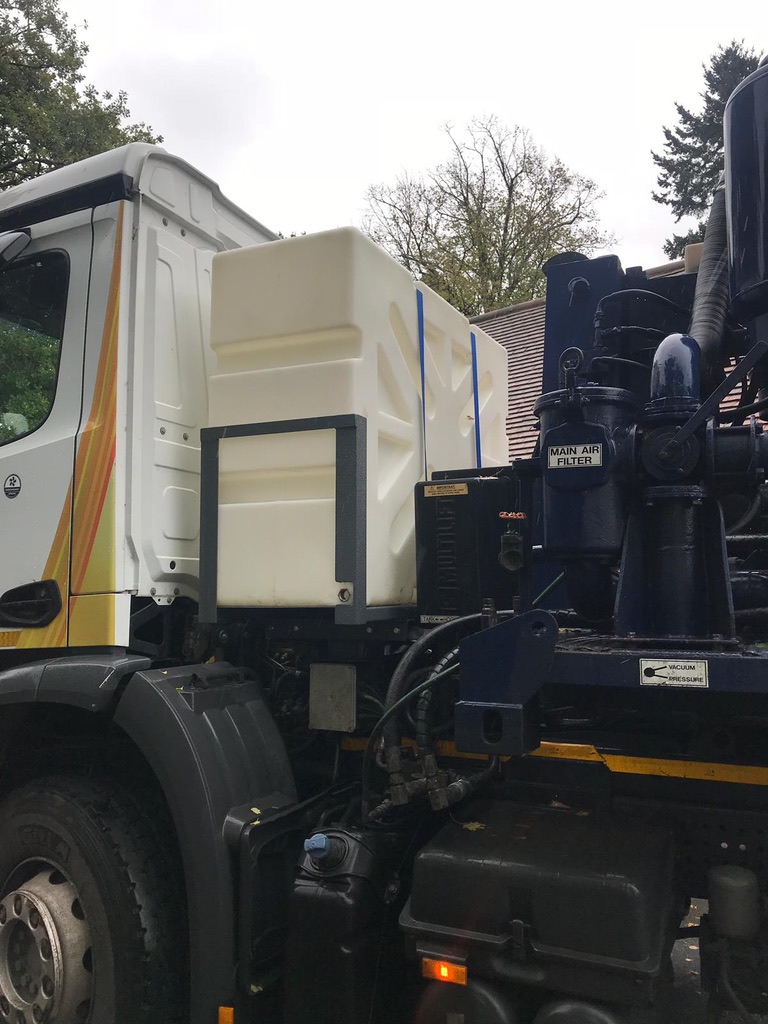 We often come across septic tanks, especially treatment plants emptied regularly, but only the liquid has been removed, and the solids have accumulated. This is often because there is a lower charge for the removal of liquid than solids/sludge. However, as you can appreciate, this is a false economy. We, therefore, advise that explicit instructions are given concerning the removal of solids from the tank. Suppose proper emptying and maintenance are carried out regularly. In that case, a septic tank/treatment plant can function reliably for many years, but if neglected, it will eventually cease to function at all. It will be expensive and disruptive to repair and replace Parts.
ENVIRONMENTAL PERMIT
You must use a septic tank or a small sewage treatment plant and a drainage field (infiltration system).
You must apply for a permit from the Environment Agency if you release ('discharge'):
• to a well, borehole, or other deep structure
• more than 2 cubic meters (2,000 litres) per day
• in a groundwater source protection zone (SPZ1)
SURFACE WATER WARNING
Please note that ASL Ltd is not liable for any surface water entering the system. Therefore the above estimate excludes any provisions for surface water that may or may not be entering the foul water system. If surface water/rainwater can enter the tank, this can cause further problems with separation/treatment.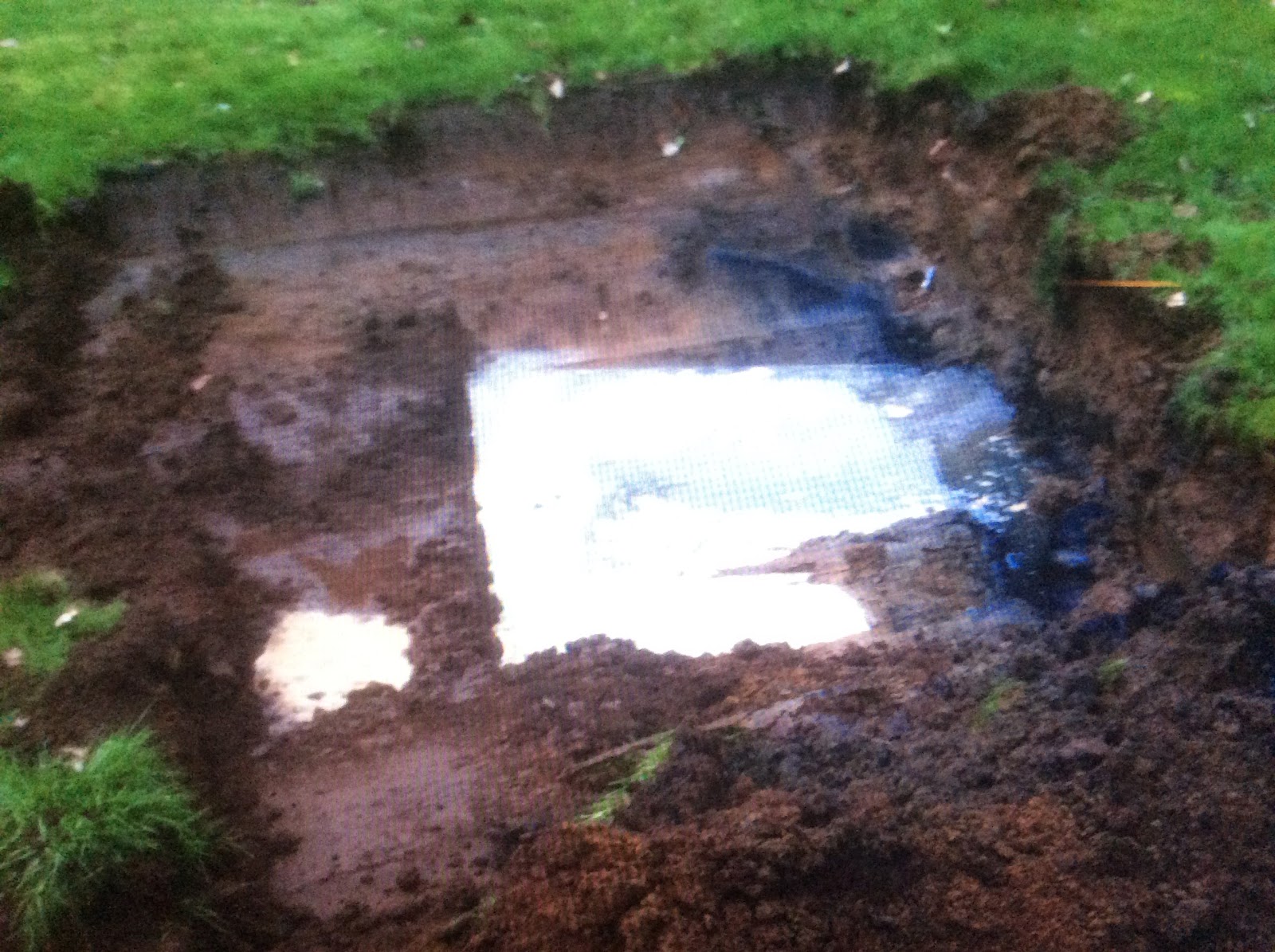 If the water enters in a surge, such as during heavy rainfall, or a storm, the incoming water can stir up the first tank, destroying any separation in the primary settlement chamber and any treatment. Without adequate separation, suspended solids and fats can pass through the tank and through to the soakaways/drainage field. They can coat the surface, causing irreparable damage, making it progressively waterproof. This diminishes the soakaway's / drainage fields' ability to dissipate water until it ceases to work altogether. 
If you suspect that this is a problem, we advise that the drains are checked by conducting a CCTV drain survey, and any surface water gullies and downpipes are tested to see if they discharge into the foul drainage system. Please get in touch with us on 0800 181 684, to arrange to carry out this work.
GROUND CONDITIONS
Kindly note that any estimate given is subject to ground conditions and adverse weather conditions. If a job has been priced using a mechanical excavator or mole, and we encounter various services, root ingress, or poor ground that prevents a mechanical excavator or mole for all or part of the works, there will be a revised estimate to excavate by hand.
This will be charged per meter and is dependent on depth, surface type, etc. Similarly, should we encounter a high water table causing water infiltration during our excavation, we will revise the price to allow shoring and dewatering to make the excavation safe.