How 'pushy' should we be?
We genuinely would like to know what you think on this so we have left the commenting open to allow you to give us your instant feedback on this topic.
What convinces us to take action?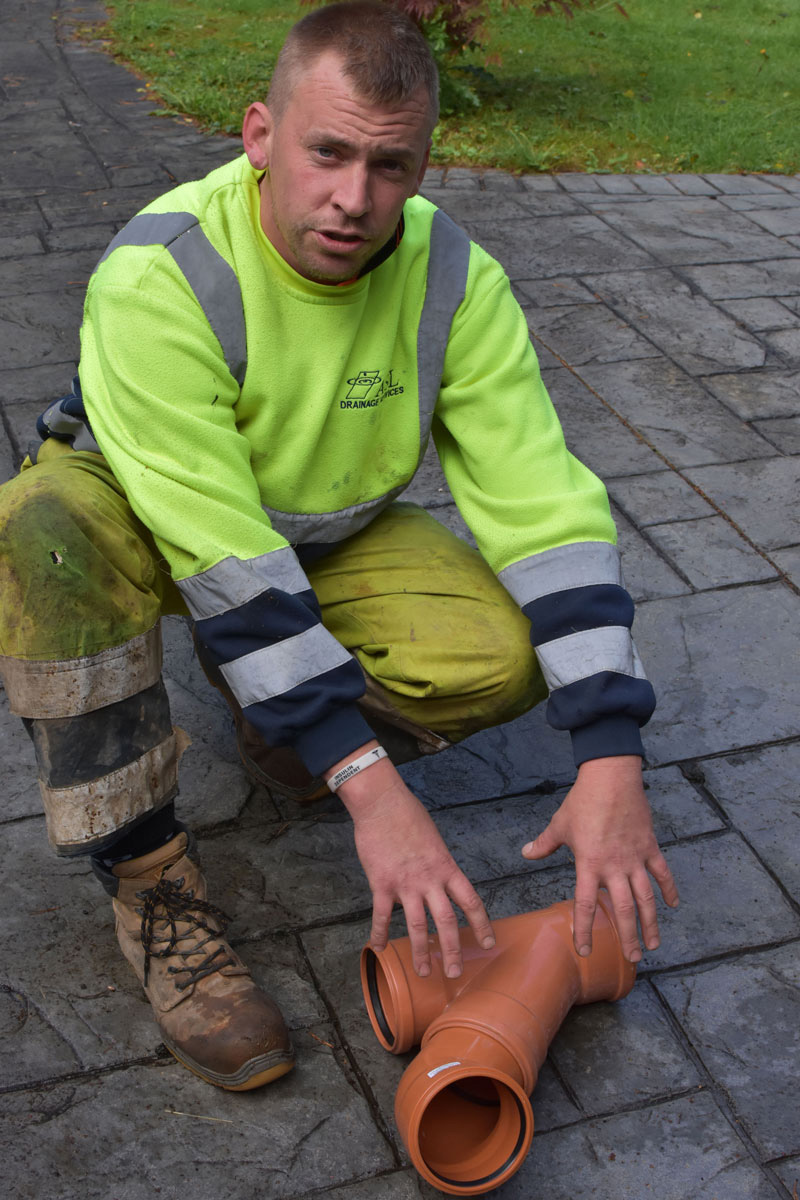 When a doctor tells us we need to stop smoking because our arteries are clogging with fat do we listen or ignore it? Would we spend money to achieve the ideal health we want to? Surely the investment is worth the longevity of life it would aid.
When a drainage expert advises us that too much fat, grease, and oil is entering the sewage system; plus rainwater is increasing the volume causing fat and grease to clog up our drainage system, and our drainage fields are sure to fail because the system cannot cope which can cause irreparable damage  – do we ignore it or listen? Surely the investment in putting things right is worth the longevity of the system.
Granted comparing the life of a person with the life of a drainage system isn't relative, but when the resulting cost of not taking the advice is so extremely high it leaves us baffled as to why each is not taken as seriously as the other.
We could take the easy road
The financial cost to our customers is something we truly try to keep down for their benefit. We don't advise them to make sure manholes are sealed properly to increase our workload. On the contrary – when they fix the things that we advise and the unwelcome fat and rainwater or surface water are removed, the result is that we need to visit less often.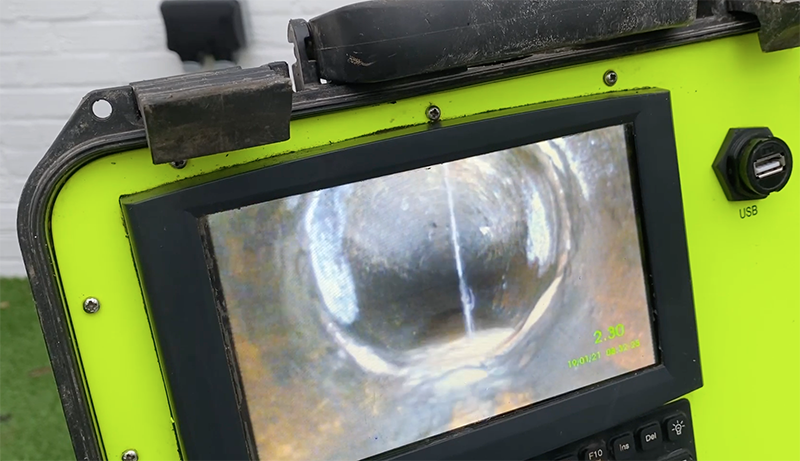 We could easily continue taking our customers' money for the extra tank emptying that is required. Our operatives enjoy their jobs and they certainly don't mind having to take extra loads from each property or jetting down tanks to remove solids, grease & fat from the chamber or media.  We could easily keep replacing the drainage fields for thousands of pounds a time, but that is not how we run our business and certainly not how we keep our loyal customers.
We choose to take the high road
We want you (our customers) to understand that we have your best, long-term interests at heart and are trying to set you up for smooth running, cost-effective maintenance of your private sewage systems. With your cooperation, we can get your systems running like clockwork and there will come a point where you can almost forget they are there.
However, if you understand what is causing the problems, but don't take our advice and put into action these fixable solutions, who is to blame when it all goes wrong?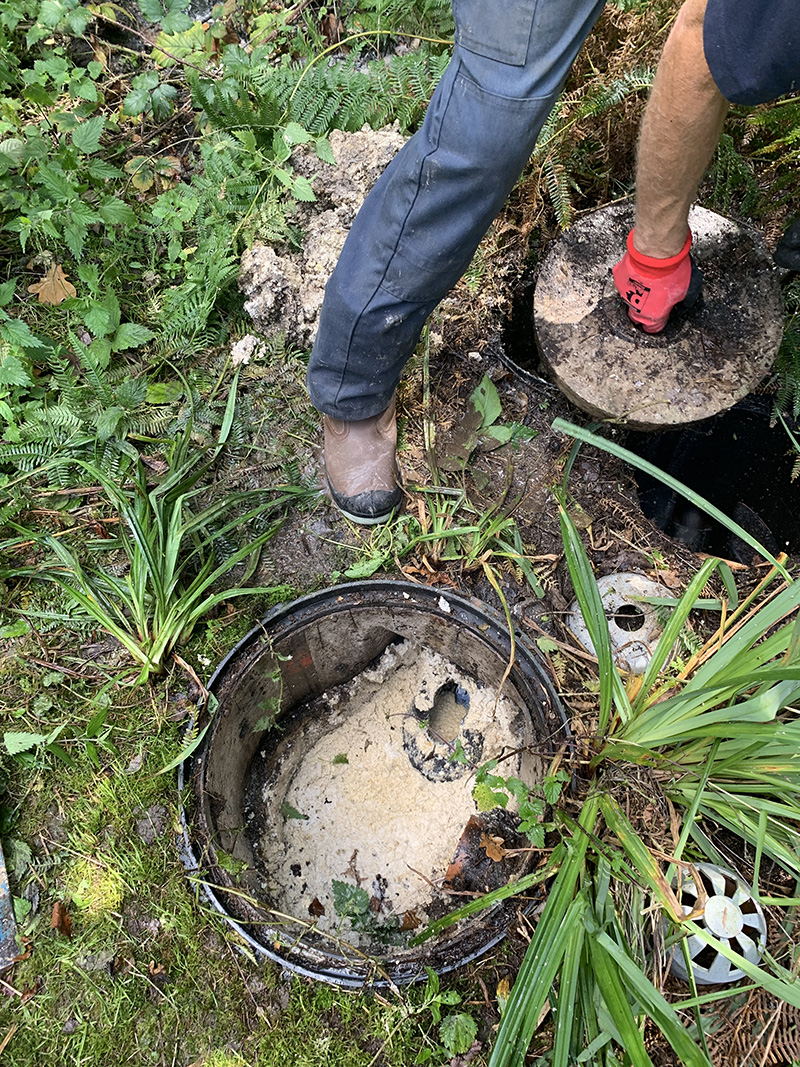 Of course, we are not talking about the majority of the people we try to help – on the whole, our customers are glad of the heads up and believe that we have the experience. Unfortunately, though, it is the few customers who choose to ignore the advice that come back to bite us on the bottom and blame us for "it all going wrong".
For example: a recent letter from ASL Limited to a customer
"The reason I'm writing to you is to remind you that the holding tank and treatment plant are overdue an empty and clean. We have tried to contact you previously but have been unsuccessful thus far in reaching you. 
The additional loads and cleaning of the system is necessary to remove the build-up of solids, grease or fat that has been pushed through the system, and straight through the treatment plant. Furthermore, as previously reported, there is surface water that is being trapped on the drive, and entering the Inspection Chamber via the unsealed lid, as previously identified during our last survey. 
The first tank is trying unsuccessfully to handle the surface water, which is more than five times the amount it designed to take, consequently the system can't settle or separate and waste and is pushing it into the treatment plant, overwhelming the system. Therefore, each time we attend, additional loads are required to fully empty down the system.
Based on our findings, we recommended carrying out further investigations and to take measurements, with a view to providing an estimate to raise the levels of the Inspection Chambers by approximately 300mm, and to install new covers and frames to prevent surface/rainwater from entering them. 
Our charge at that time to carry out further investigations is £120.00 plus VAT, per hour or part of, inclusive of labour and plant. We estimate 2 x hours will be required.
We are disappointed that this work was not accepted, as this will help safeguard your system and prevent potential contamination. Furthermore, by eliminating surface water from the foul system, the maintenance and loads required will be reduced during our visits."
Too much or not enough
When we say we save our customers thousands in the long term we are not exaggerating. If a drainage field needs replacing it does cost thousands to do this. The trouble is, when the sewage hits the soil (so to speak) it is too easy to lay blame on the private sewage system that has been fitted rather than take responsibility for what is being allowed to enter that system!
"You didn't jump up and down enough": a quote from an emotional customer who felt our operative should have been pushier in his advisement. This is easily said when emotions are running high at the foot of a huge bill.
In the example above an outlay of £240.00 plus VAT, at that time, could have saved them literally thousands of pounds in the future. That future potentially being only a couple of years depending on rainfall. 
But, just how pushy should we be?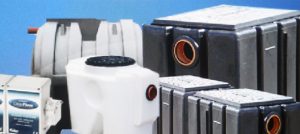 We could end up getting in trouble for being way too pushy with our advice. Surely it is the individual's choice as to whether they take it or not. Don't get me wrong, we try on a number of occasions to encourage the customer but at the end of the day, it is their prerogative to decline our services and carry on regardless.
So in true ASL Limited fashion, we are trying to promote an understanding of what can go wrong and how to prevent this in a positive, explanatory way for ALL our customers to understand. We truly believe that the right thing to do is give our customers all the information and help them understand it, so they can truly make an informed decision – getting the best results for them.
On this specific subject, we advise that you read our blog article entitled "Rainwater is getting into your private sewage system!" and our case study entitled "Case Study | We See Surface Water Pollution Daily."
If you think you could benefit from finding out how your surface water is dispersed please do get in touch on 0800 181 684 and we'd be happy to arrange a survey for you.