Blocked drain clearance £69+VAT (£82.80) Mon-Fri 8am-5pm
ASL Limited provide blocked drain clearance, cleaning, clearance and repair services throughout Surrey, Berkshire, Hampshire, West Sussex and South West London (see map below or use our postcode checker). Whether you're struggling with a blocked drain, sink, blocked gullies or manholes, our engineers are on-hand for fast call-outs, effective methods and complete solutions. In our long and vast experience, we find most blocked drains are cleared within half an hour. 
FREE 'Quick Look' Camera Survey of your cleared drain.
Once your drain is clear we will use a CCTV drain camera to check the blockage is clear and the condition of your drain.
Our price includes rodding and light jetting to clear your blockage and we carry all the equipment on board to do so as efficiently as possible. To read more about our pricing take a look at our blog article entitled 'Fixed price blocked drain clearance'.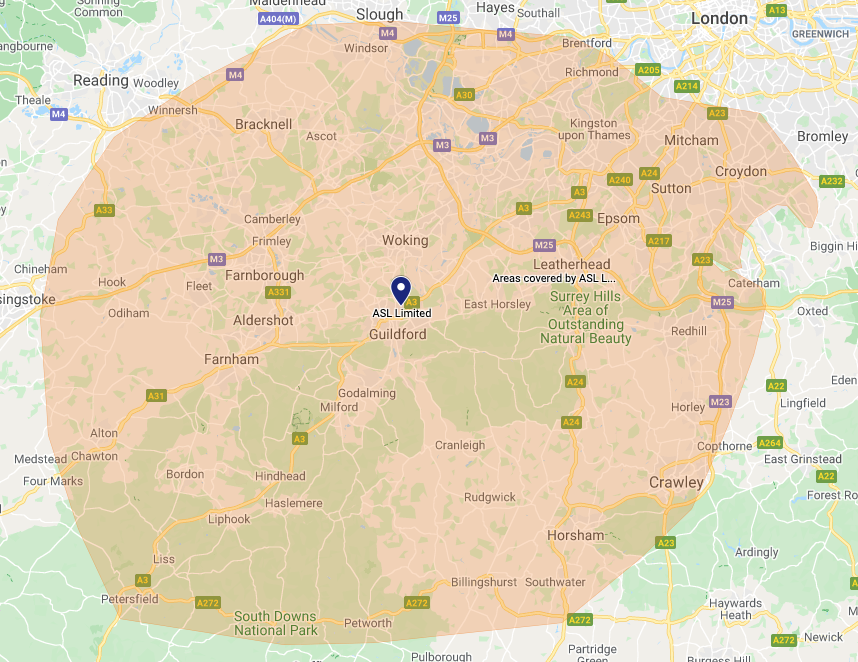 We cover all types of drain clearance from unblocking outside drains to rainwater drains block with mud and ensure to have your systems flowing again quickly. It is reasonable to understand that if your drain cannot be unblocked because further works are required we will provide an estimate for those works but the £69 is still payable for our visit.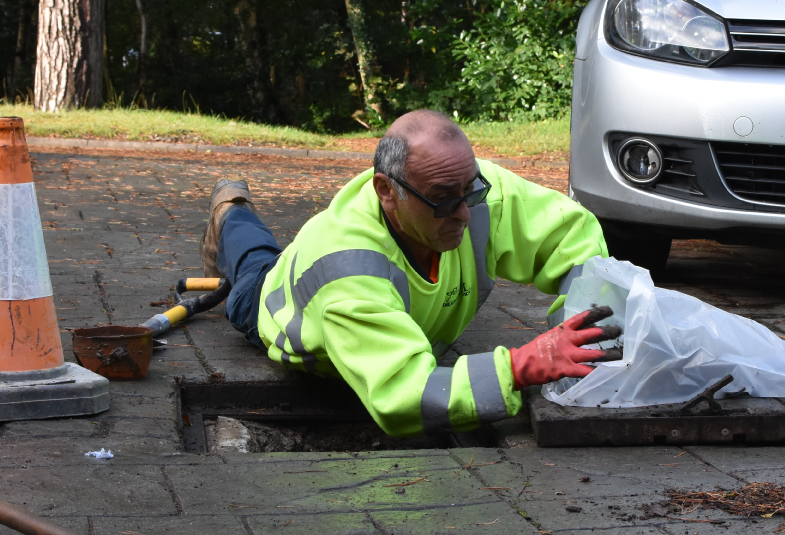 When you call ASL Limited to unblock your drain, we:
What we use to unblock drains
Our blocked drain clearance services may include the following to help identify and unblock clogged drains:
Drain rodding.
Wet vac.
CCTV drain camera surveys.
High-pressure drain jetting (we have all our own equipment with multiple nozzles to suit any task).
Drain cleaning.
  Read A Recent Checkatrade Review!
Blocked Drain."Excellent service, work carried out without fuss will be recommending as 5 star"

ASL Limited has been a member of Checkatrade since December 2000
To view full company profile click here
What happens if it's not a 'simple blocked drain'?
On the occasions when your blocked drain is being caused by a more permanent problem, we will identify the cause for you and provide you with a quote for the solution. Please don't worry – we won't go and do anything without your consent and agreement with the price.
Our blocked drain engineers can also identify when a private sewage system might be affected by or causing the blockage. In these cases, the issues are quickly established and we can call one of our own ASL Limited team members to put it right. 
Book our drain clearance service by calling our friendly office team on 0800 181 684 or filling in the form on this page.