Do I need a main sewer connection?
Main public sewer connections
The majority of properties in this country are connected into an existing sewer, but not all properties are within reach of main drain connections. Commonly if a property is in a rural location – too far away to connect to the main public sewer – it may have its own private sewer system instead.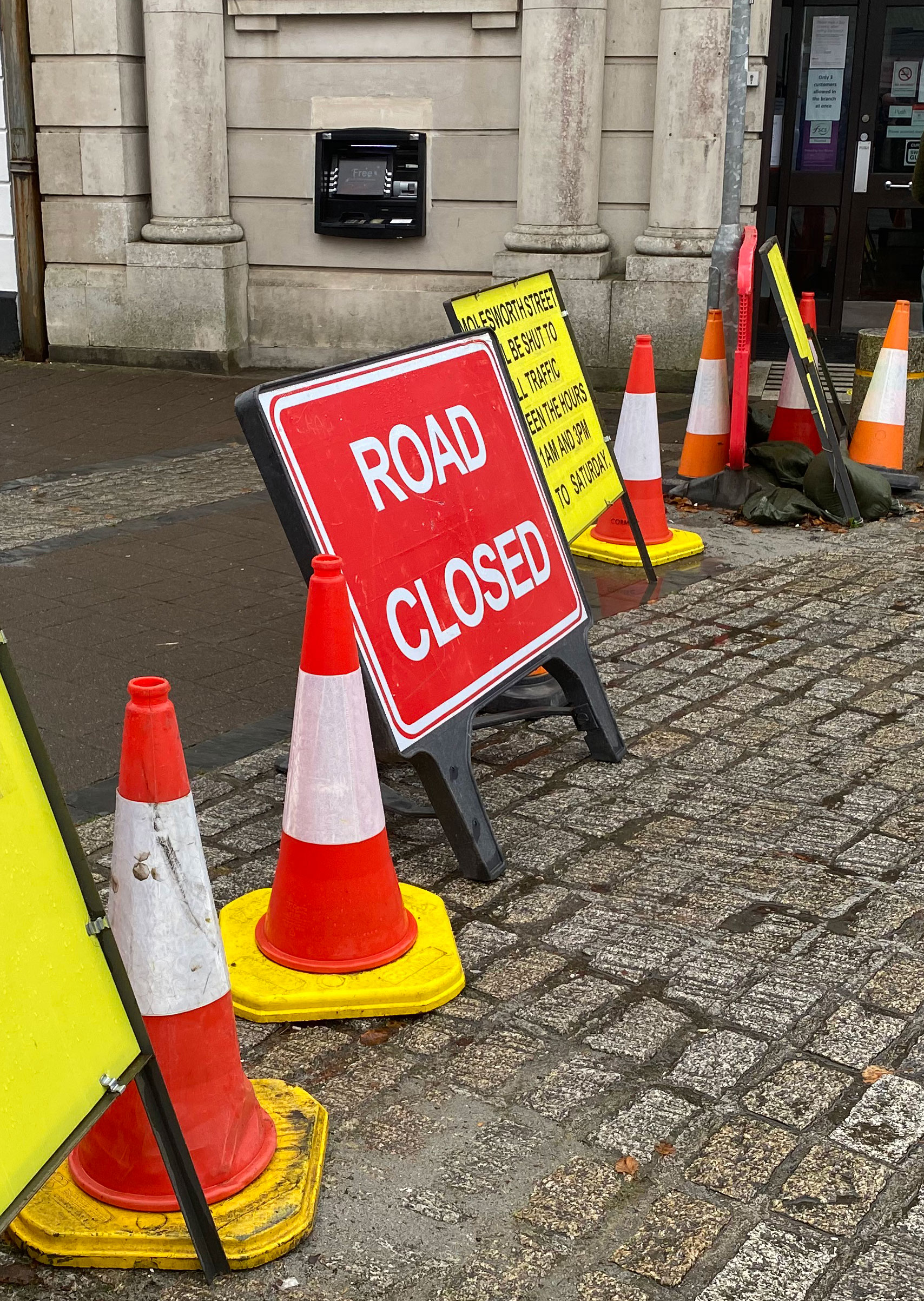 In some cases, it is possible to connect to the main public sewer, even if there is currently a private sewage system in place, and since new legislation came in on the 1st January 2020, it is wise to check if this is possible for you. 
A connection to the main public sewer would only be possible when the nearest main sewer is located within a viable distance from your property. It is a cost-effective solution. ASL can calculate this by obtaining plans from the local water authority on your behalf. 
We can then establish if; firstly, it is a possible solution; and secondly if there is a sufficient gradient from your property to the main sewer for the waste to fall freely.
Alternatively, you could use a pumping station to compensate for the lack of fall. To understand this a bit more, please see our 'pumping stations' webpage.
Some things you should know:
If you have or are planning to have a septic tank or small sewage treatment plant that releases (discharges) liquid to a land drain, or treated water (applying for a permit) to a soakaway – you must follow general binding rules so it's best to know what all your options are. 
If you are looking to upgrade your septic tank, treatment plant or drainage field; add a connection for a second property, or carry out any improvements to your private sewer system it is best to check if there is a main public sewer drain within the range specified by the binding rules before you embark on any drain works.
ASL can carry out these checks for you before you spend lots of money making changes – rather than risking the authorities discovering this information afterwards and possibly issuing you a prohibition order to discontinue using your system and connect to the main public sewer instead.
As per the binding rules, you must check if there is a public sewer nearby. If any part of the building your treatment plant serves is within 30 metres of a public sewer, the Environment Agency will not allow you to start a new discharge from a sewage treatment plant, or septic tank.
If you are building a housing development of more than one property, this distance must be multiplied by the number of properties. For example, if there are 3 properties, then that distance will be 3 x 30 metres = 90 metres.
If there is a good reason why you cannot connect to the main public sewer (for example, there is a river or a hill in the way), then you must apply for a permit so that the Environment Agency can decide whether to allow you to use a sewage treatment plant instead. 
Planning typical public sewer or main drain connections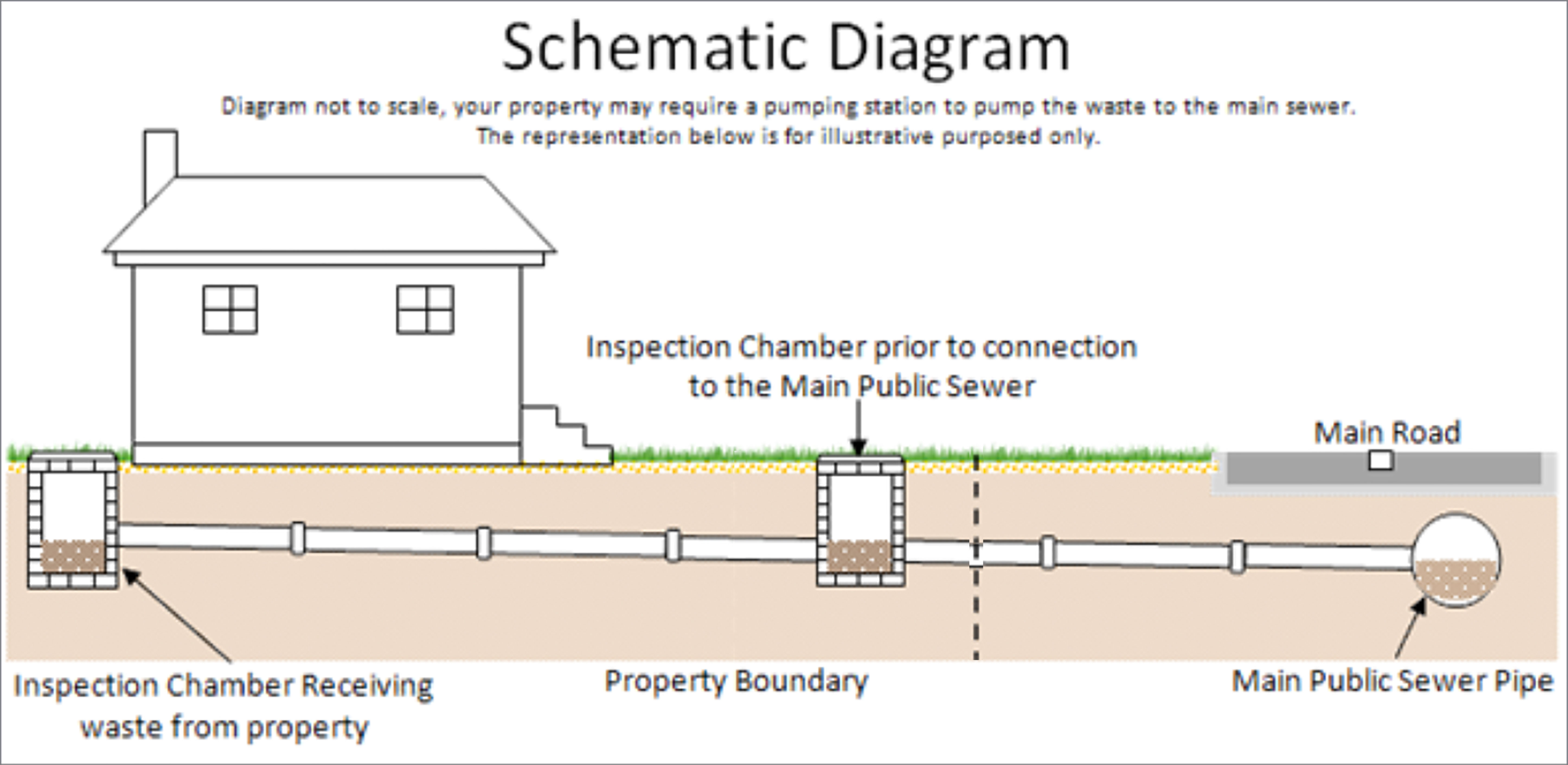 If we plan to connect or reconnect to one of the public sewers, we will need consent before we go ahead. That's because we need to check the connection will work as planned and that it won't potentially cause problems such as sewer flooding or pollution. Your local authorities have legal duties around this, set out in Section 94 of the Water Industry Act 1991 ('the Act'). You can find out more about timescales for such works in our blog article entitled 'Drainage works, planning & timescales'.
Connecting into an existing sewer
Main public sewer connections can be made directly to a public sewer or indirectly to a private drain. This could be to a neighbour next door or up the road that discharges to a public sewer. Whether your connection is direct, or indirect – if you're seeking to relocate via an existing manhole – an application form must be completed with your local water authority. As an authorised company, ASL Limited can carry out the research required to help you make this application and carry out this work on your behalf. 
If there is sufficient gradient to the main public sewer, we propose to excavate from the last inspection chamber before it leaves your property (last manhole). The excavation would then continue into the public highway, to the main public sewer where the connection would be made via a new branch and spur. The new pipework would be laid, and the system tested to determine all connections are watertight.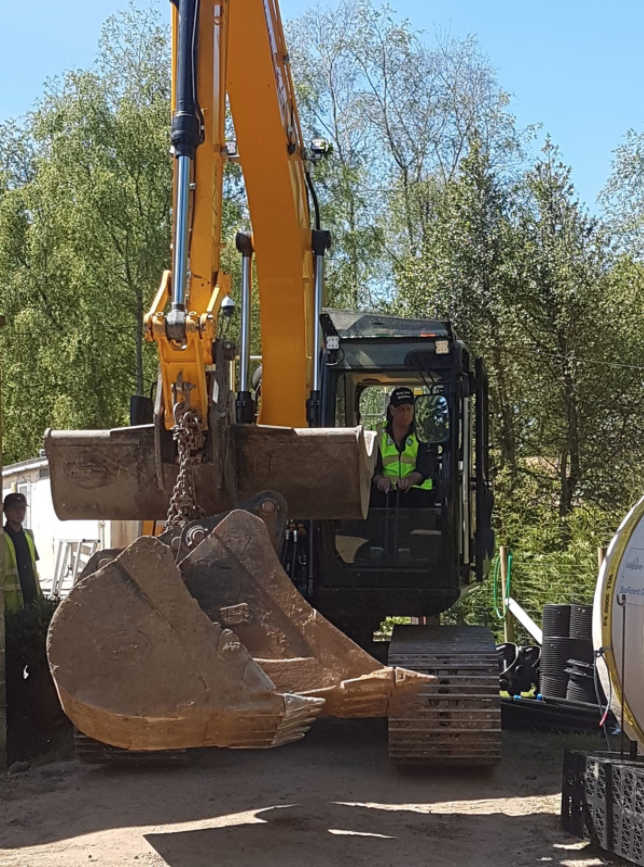 Should there be insufficient fall to the nearest main sewer, then the proposed system will need a pumping station and pumping main installed. This will push the effluent from the pumping station up to an inspection chamber before that main sewer. It will then free fall into the proposed new main public sewer connection. This is commonly a distance of 20m to 100m. Whether this is up the road, up a verge or across a field ASL, has all the methods, equipment and authority to make this happen for you. Call our friendly office team today.
If you have a cesspit or a septic tank with a large enough chamber, we can convert it into a pumping chamber by reshaping the base, sealing the chamber's wall or the roof if necessary.                              
This saves disruption to the garden and saves the cost of the supply and installation of a pumping station. If this is a possibility, please arrange a survey and inspection of the tank that will require emptying by one of our tankers, and inspecting by one of our engineers.
Benefits of using ASL:
Free visit for us to meet, and agree on a plan of action
Free estimates for works – providing a survey has been previously carried out.
We can apply for the road opening licence and main sewer connections on your behalf.
Site-level surveys including laser level, cameras and probes
Liaise with authorities about your main sewer connections
Applying on your behalf for licences at a meagre rate
Staff fully trained in the use of our traffic signs and barriers required for traffic management.
Qualified engineers who are fully trained, as required, for working in close spaces
We are fully insured with a £10,000,000 public/product liability.
Our engineers have all the required training and hold street works licences.
You can see the areas we cover across the South East of England on the map below. For more information speak to our friendly office staff on 0800 181 684