Overflowing or ponding around your septic tank
We often attended properties to investigate their existing sewage system as a consequence of overflowing or ponding around the septic tank. 
If you are new to septic tanks and private sewage systems you can read more about them in our blog articles 'What is a cesspit?', 'What is a septic tank?' or 'What is a treatment plant?'
Upon our arrival, we likely discover that sewage is backing up towards the house and settling in the pipe, causing it to overflow onto the garden rather than flow freely to the tank.
The strange thing is, many householders modernise their system when they sell their property after living there for 10 or 15 years. Consequently, they get no benefit from the new system apart from the monetary value it adds.  
Effectively, we install the new system for the new owners!
Prefabricated inspection chamber.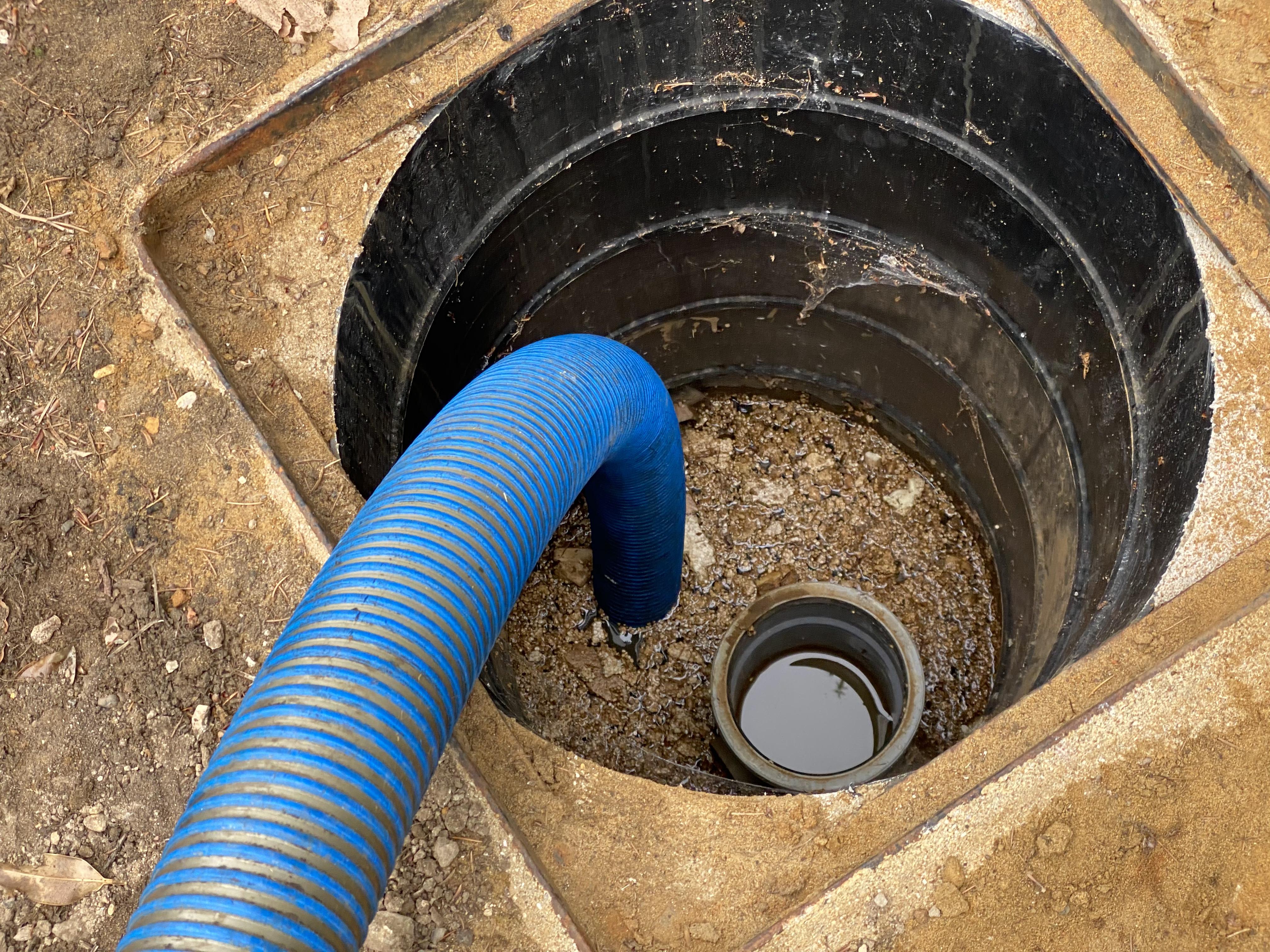 Especially in the case of a septic tank with a prefabricated inspection chamber before the tank.
 
The walls of old-fashioned brick-built or concrete-built tanks are normally very thick and strong (built to last). 
The drainage field, depending on when it was installed and of course, the type of ground, begins to deteriorate. 
Other factors are rainwater in the system, either directly or indirectly, and after a few years of being installed, it begins to deteriorate. 
If they were installed by a professional or very experienced team (without rainwater getting in the system and a grease trap to remove fat, grease, and oil) they would last 10 to 30 years. 
Even with modern living, with the use of washing machines, dishwashers and other kitchen appliances, along with contemporary standards of personal hygiene, which includes daily bathing for many, means that tank systems can lack the capability required. 
Has it been looked after?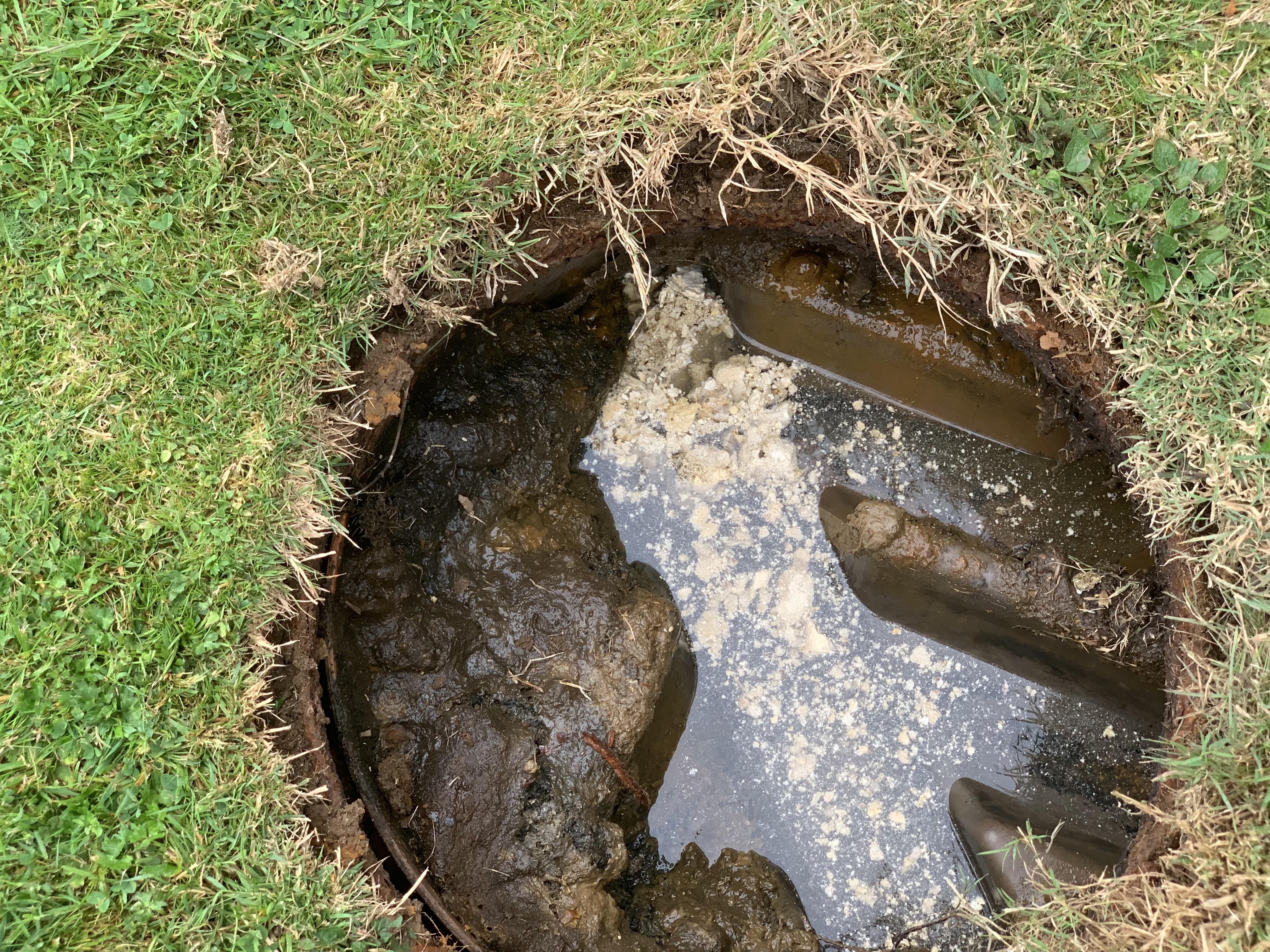 If you're buying a property, it might be prudent to have a word with the tanker driver that empties the tank regularly. He will certainly tell you if there was excessive grease, fat or oil when he was emptying. You could also ask the tanker driver; how often did you empty the tank? Did you miss a couple of years now and again?     
After you've gleaned as much information from the property owners and the tanker driver company as possible, you could ask for a 'house purchase drainage survey'. During these surveys, I often find surface and roof water entering the sewage system. 
The combination of extra flow from surface or roof water plus grease or fat in the system will have caused damage to the drainage field, also known as land drains.
What's the solution?
We generally have four options to solve the problems with the non-mains drainage system; based on the preliminary observations made on site, there are varying degrees (minimal and more substantial) of improving the existing tank system, and one involves upgrading the system to a "state of the art" domestic sewage treatment plant. 

A treatment plant would treat the sewage to the standards required by current environmental legislation, discharging clean water into the environment. This is, of course, dependent on it being installed properly to ensure roof water and surface water do not get into the system. 
If you do not remove the roof or surface water, the treatment plant will not be able to cope; discharging poorly separated but untreated raw liquid and solid sewage into the ground or the river.
Before outlining the options, it would be helpful for you to understand how a septic tank or treatment plant works, as this will help to appreciate the proposals and what they are aimed to achieve. You can find out more information in our blog articles entitled 'What is a septic tank?' and 'What is a treatment plant?'.
If you find ponding water around your septic tank inspection chamber be sure to get in touch on 0800 181 684 so we can identify the cause and solve the problem. 
To see example recommendations with costs go to our blog article entitled 'Example solutions for ponding water or backed up sewage'